Luckily there were no tears on the run today. But, there was a lot of sweat and a little blood. And then, there was ice, but that came later.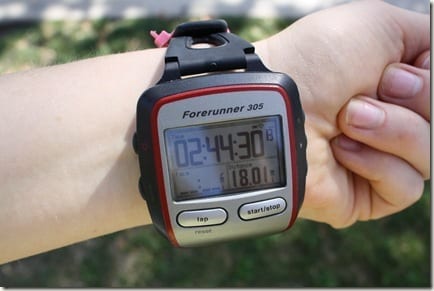 Before my run I fueled up with AB&J and iced coffee.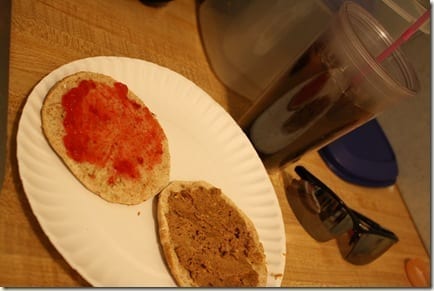 Then, I rocked out 18 miles. I had a really good run too! I was nervous about it after last weekend's fueling issues. But, I did a few things differently today…
1.) Fueled better. I ate a lot yesterday, possibly too much, but it helped. I also fueled during the run better. I took Powerbar chewies and started taking them at the half way point and every other mile after that. Plus I drank Gatorade. It worked.
2.) Tried to pace a little better. I didn't start out as fast as last weekend. Part of this is due to the route not being downhill for the first 7 miles, but still I tried.
3.) Asked God to make the weather cooler. Okay, that is not completely true, but it was cooler today and that really helped!
The blood – I didn't realize until after the run as I was stretching out that my middle toe was all bloody. It hurt a little during the run at one point, but nothing major.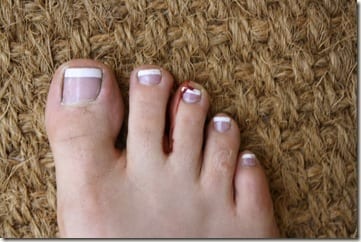 The sweat – I am disgusting after a run. It's not something I can help. Oh well.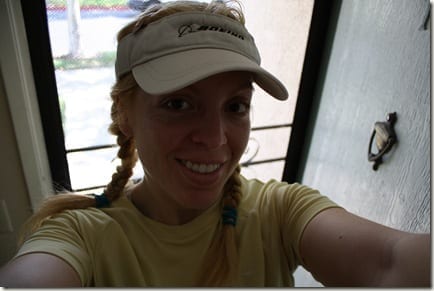 The Ice – I had two major requirements of our new couch – and one of them was that it had a chaise. I wanted the chaise so I could easily ice my knees. It was a must have and I'm super grateful we got it.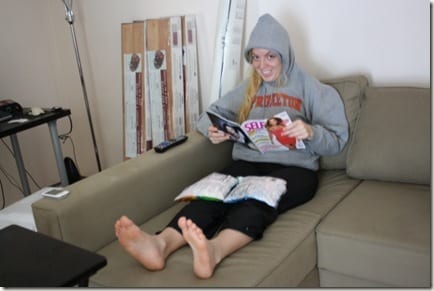 Breakfast post run – As soon as I got home I drank half a coconut water. I know they are great for you, but I'm still letting it grow on me. Then, I made a massive egg sandwich, apple and a banana (no picture).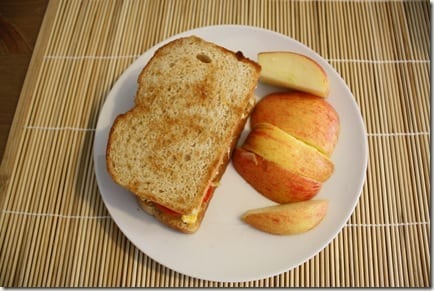 I'm super hungry still and am thinking about chips, salsa and a cookie, random.
Run SMART Goals
Fill out this form to get the SMART Running Goals worksheet to your inbox!