I love lazy Sunday mornings 🙂
I am usually up before the sun on Saturdays so I can beat the heat and get a good run in, but on Sundays Ben and I wake up slowly, take a walk and eat a good breakfast together. It's really the only morning we eat breakfast together now that I think of it!
Today we went for a walk around our new neighborhood. It felt good to get my legs moving a little after yesterdays long run. I use Sunday as a rest day, but a walk is a good way to avoid getting too tight.
Then, I made French Toast for breakfast. I didn't have any regular bread so I used the Oroweat Sandwich thins Foodbuzz sent me as part of their Tastemaker program.
I've done this in the past and only used one sandwich thin. Well, that's just crazy. So, today I used two. It was perfect.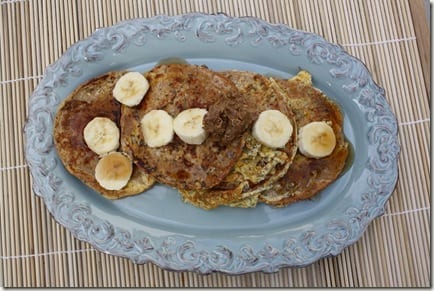 Dipped in a mix of eggs, almond milk, dash of salt and chia seeds. I didn't realize until making this that I don't have cinnamon or vanilla yet 🙁
There are sooo many pantry staples I don't have in our new place yet. I need to make a list and stock our kitchen properly. 
I topped my french toast with banana, syrup and almond butter. This might just be the perfect breakfast and I love that it's healthy and satisfying in addition to being dee-lish!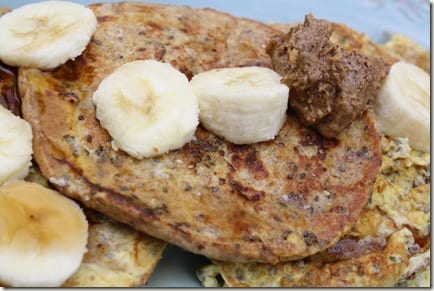 Served with copious amounts of iced coffee because it's only right.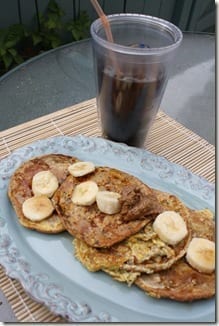 Question: What's your favorite day of the week?
Me: I think I'm all about Saturday, but Sunday is gaining on it.
Note: If you ask a question in the comments and don't want to have to come back to see my answer, you have to check the subscribe to comment box and the answer will be emailed to you :)  Or, you can email me your question and I will get back to you directly.
Run SMART Goals
Fill out this form to get the SMART Running Goals worksheet to your inbox!