I love walking the dogs. Well, they love it too, but I don't really know who appreciates it more 🙂 If I could wag my tail when I hear the leashes jingle I would too.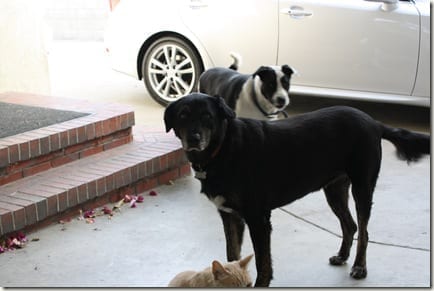 After a lazy morning and some homework in the afternoon I headed to my mom's for a visit. I love that I don't have to take a cross country flight to see my family now. Even if my little brother cons me into convinces me to buy a bunch of candy bars for his soccer fundraiser and I cancel out my walk with melted off-brand Peanut Butter cups. (Is it weird that I capitalize Peanut Butter? Not to me.)
I drove over and took a nice stroll with my dogs and my mom.
Before the family visit I made a big ol' orange lunch. Half of my plate was orange!
The orange: cantaloupe, carrots and Food Should Taste Good Cheddar Chips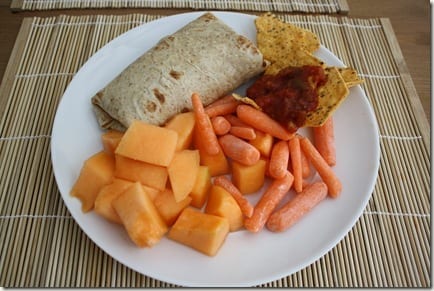 It's a mystery wrap. I couldn't cut it in half because it was overstuffed and I could barely keep it together as it is! And I'm a master of wrapping too, so this thing was a challenge.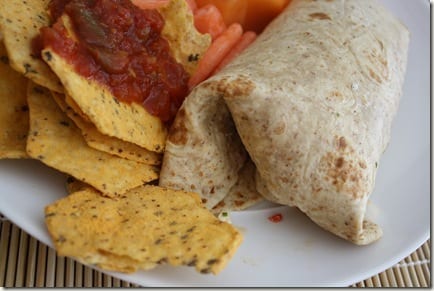 What's inside? TJ's Spicy Egg White salad. I love this stuff, but I really need to boil some eggs and make my own egg salad.
Dinner Time!
My mom and I came back from our walk and began to make chicken, mashed potatoes (by me) and stuffing (also me). But then my brother said he ordered pizza.While we finished cooking what we started, I opted to eat the pizza. No contest.
Two pieces of mushroom pizza and broccoli to keep me honest 😉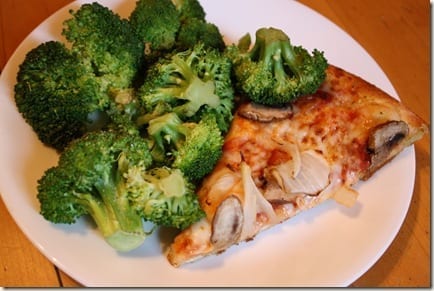 *Plus Ben's crust, because that's the best part!

www.nataliedee.com
Dessert – TJ's Dark Chocolate Edamame. These things are amazing and I love that I can justify eating too many of them because they have protein.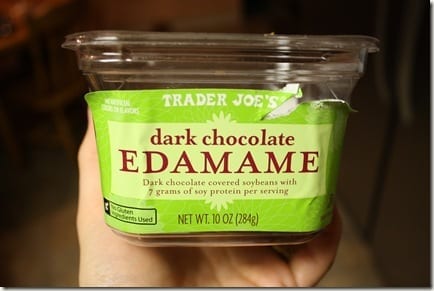 …and so another weekend must come to a close 🙁
I'm sad that it's over, but this time next week I will be on an island in the sun. That's good motivation to get through the week, right?!
Run SMART Goals
Fill out this form to get the SMART Running Goals worksheet to your inbox!