Good Morning and welcome to Monday 🙂
I am usually all about BIG goals. I like to set my sights on things that are far off and unattainable challenging. But, that doesn't help me stay motivated since gratification is so far off.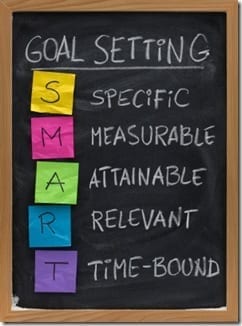 Well, this week I'm setting mini-goals. These goals are just for this week and I'm taking it one day at a time. I'm hoping smaller, more manageable goals will help keep me motivated and moving forward.
Monday Mini-Goals August 29, 2010
1. Get 8 hours of sleep every night
2. Stretch after every run
3. Turn off the computer by 9:15pm and get ready for bed
Breakfast – All I could think of on my run this morning was OATMEAL. It's kinda weird since it's still so warm out and I'm usually an oatmeal in the winter girl, but I went with it.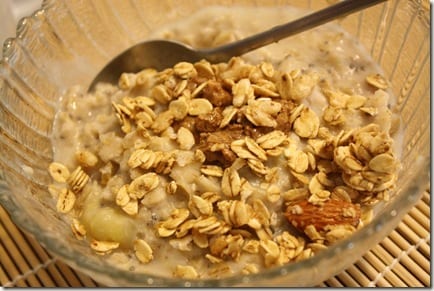 Oats, almond milk, banana, chia seeds – topped with granola and almond butter.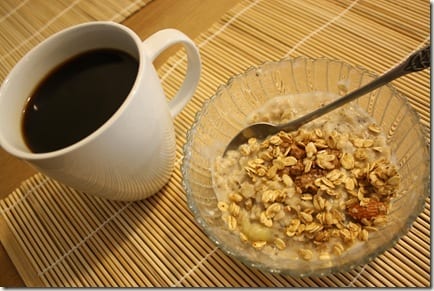 Now I'm off to start my day 🙂
Question: What are your mini-goals for this week?
Run SMART Goals
Fill out this form to get the SMART Running Goals worksheet to your inbox!