We made it!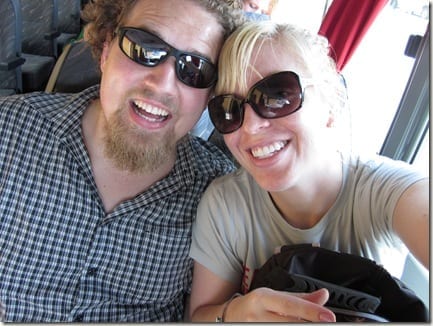 It was a very long trip to get here, but we finally made. I forgot how rough red eye flights can be on your body. Even after running 20 miles Saturday morning I wasn't able to completely knock out on the plane.
But, I was semi-productive over the long layover in Miami. I worked on RER a bit 🙂 It makes me happy.
Since we were there so long we got empanadas for lunch. I got the spinach and cheese,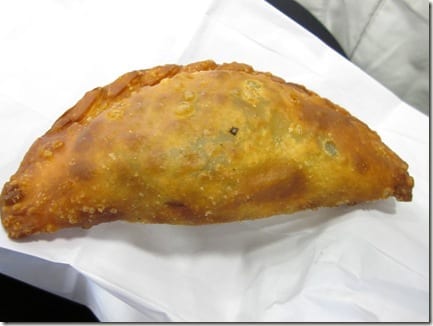 and was pleasantly surprised by the amount of spinach versus cheese. Filling something with veggies cancels out the fried aspect, doesn't it?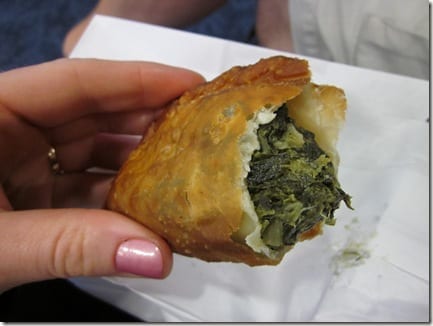 Then, we arrived on an island in the sun!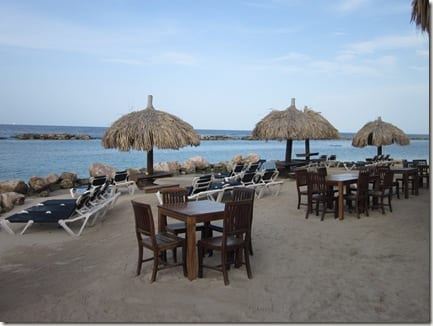 This is the view from our balcony. You can see the ocean a bit past the palm trees.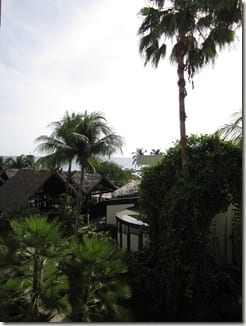 We immediately changed into our bathing suits and commenced drinking!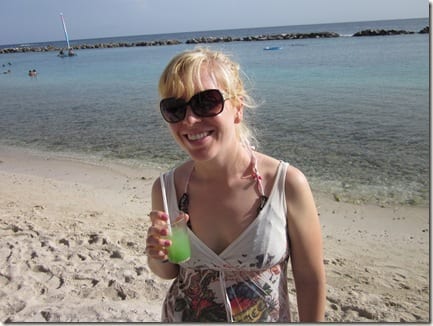 I don't drink that often at home for various reasons. But, on vacation all bets are off.
Ben and I are staying at an all inclusive place and decided to hit up the Teppanyaki restaurant last night. It is a really gorgeous open air place on the beach, perfect for a warm summer night.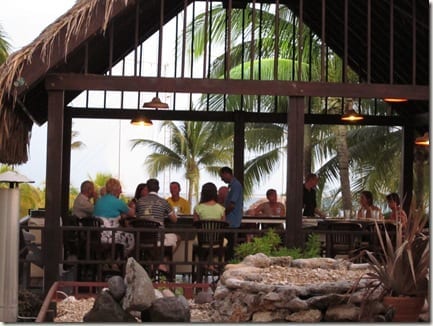 I have only been to a Teppanyaki place once before and I love watching your food being cooked right in front of you. Well, I love it until I see how much butter the chef uses on everything. But, it was very delicious.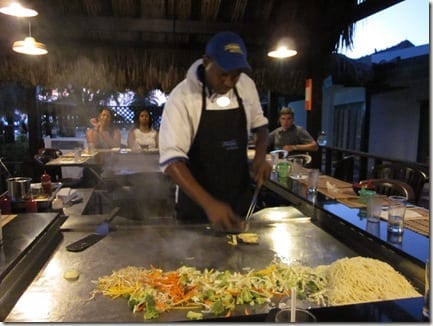 We started with salad and sushi: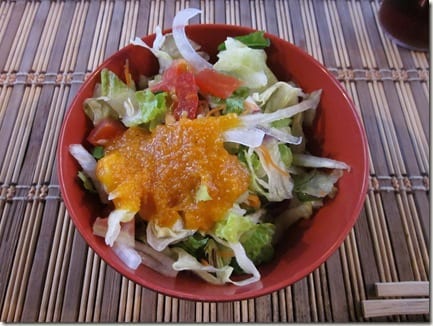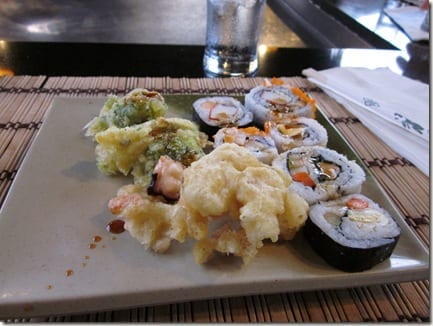 And then the chef cooked up : noodles, chicken and beef (which I didn't eat), fish and shrimp.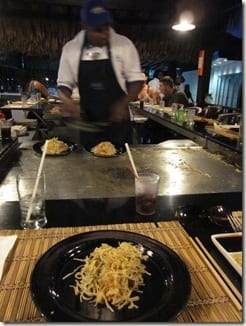 After dinner Ben and I grabbed dessert with some new friends. We shared this plate of goodies plus an unpictured cup of strawberry ice cream.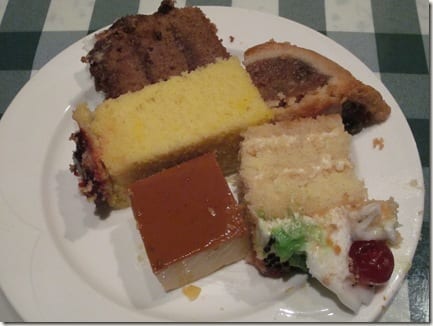 There are obviously undocumented adult beverages going on too.
I woke up this morning feeling hung-over. Wait. No, I wasn't hung-over. I was just wicked tired from staying up drinking all night 😉
But, I powered through and hit up the fitness center. Since I was feeling pretty rough I took it easy and did a few miles on the treadmill. Actually, I had no choice but to take it easy since the treadmills are from 1984 and don't change speed. As much as I tried to increase the speed I could only do a slow jog.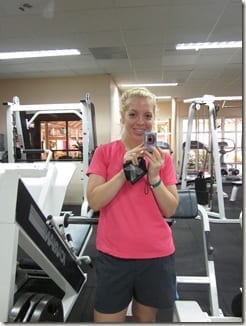 I am not sure what the plans for today are, but I'll see ya later!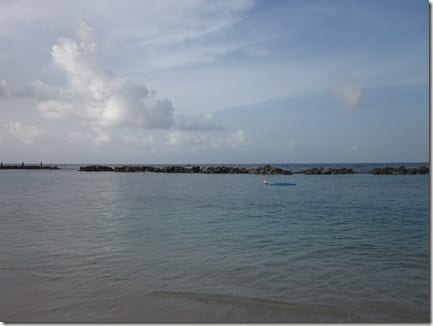 Run SMART Goals
Fill out this form to get the SMART Running Goals worksheet to your inbox!