This morning Ben and I enjoyed a lovely breakfast buffet. I was happy to see they had oatmeal. But, I could not turn down a banana pancake or a "poached egg in salsa".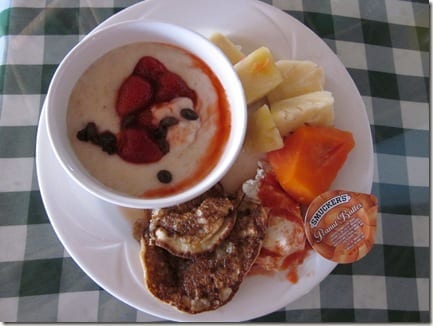 The banana pancake was amazing, the poached egg was a little weird. though. I also enjoyed some fruit and iced coffee to round out the meal.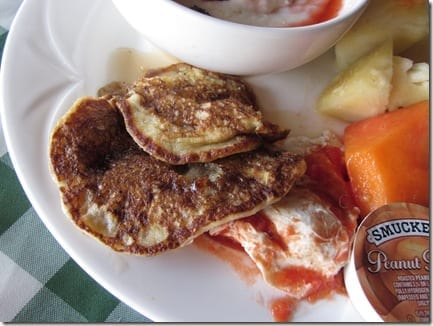 After breakfast Ben and I slapped on a few coats of sunscreen and headed to the water. We went snorkeling right off the beach and saw some parrot fish, sheepshead and others. I realized today that I really love snorkeling.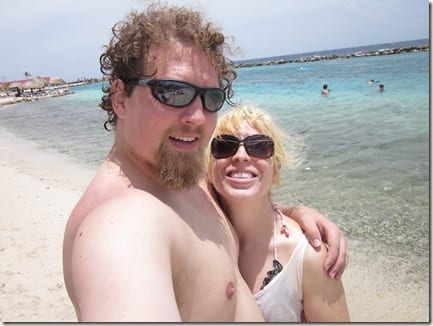 I'm scared of SCUBA diving, but give me a snorkel and some fishies and I'm all over that.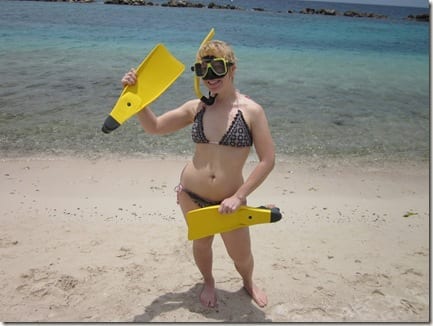 (I need to note that it is not easy for me to put this picture up, but I am trying to lead by example. This may be as good as it gets and I am enjoying vacation without worrying about how I look. Life and vacations are too short for that. ) 
We also took a short ride on the Hobie Cat. The workers take you out past the breakers and it's really cool! We have action pictures on the water camera, so all you get is this for now.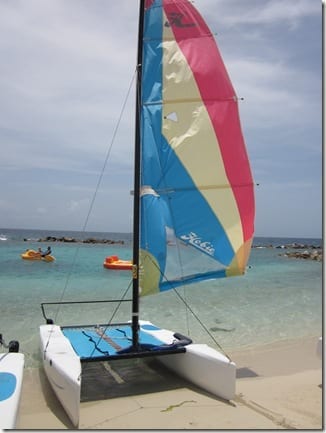 Then, it was time for lunch. Another buffet. Shit. Shoot. I am going to come back home 10 pounds heavier and 10 minutes slower if I don't watch it.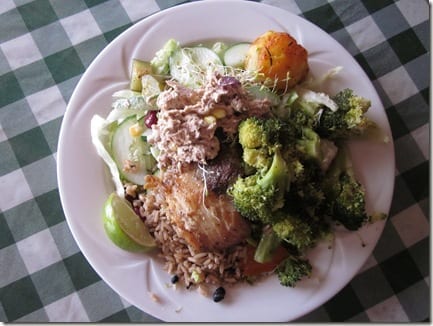 Why do they offer dessert with lunch? I can't turn it down.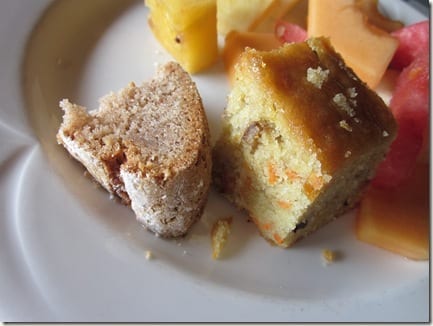 After lunch I did something I never do. After years of trying to convince me, Ben finally got me to cave.
I took a nap.
And it was good.
It didn't exactly recharge me because I woke up groggy and couldn't shake it, but it did feel good to just sleep a little extra.
Can I just say that open bars are amazing? And dangerous. But, mostly amazing.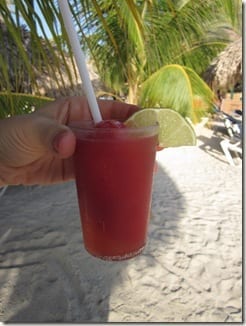 With beverage in hand I relaxed by the water until we got back in…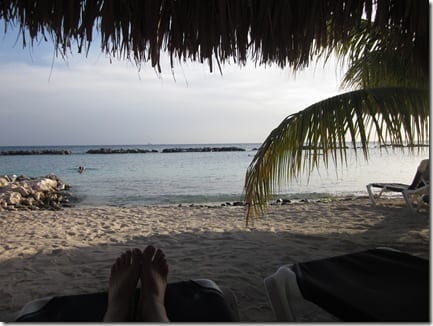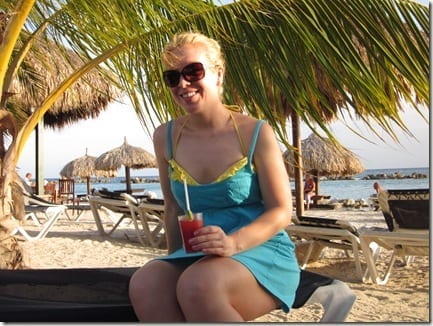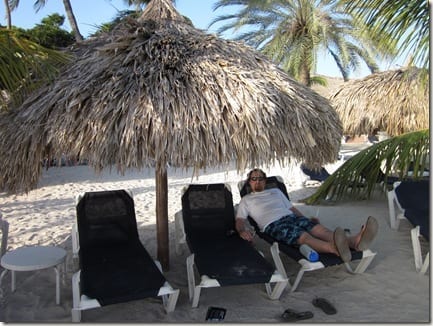 And that's when it happened. My third worst fear came true. I got stung by a jelly fish. (Aren't you really distracted by what my top 2 worst fears are now?)
Anyways, Ben and I were casually swimming in the ocean around sunset when I felt a sudden shard pain on my neck and shoulder. I said "Ow!" and touched my neck, but nothing was there.
But that spot kept burning and stinging so I bobbed my neck out of the water and Ben confirmed a red slash mark across my neck.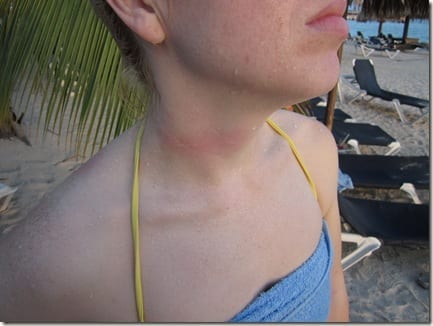 It wasn't super bad, but we got out of the water in case I had an allergic reaction and it got worse.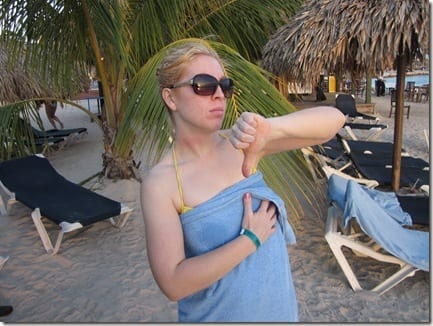 My skin was burning and stinging and we weren't sure what to do, so we asked the hotel's front desk. They sent me to the nurse.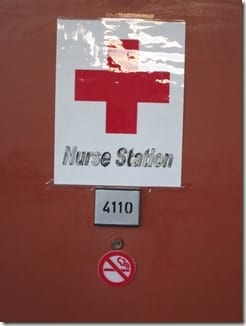 She slapped some lotion on it and said I'll be fine.
While Ben offered to pee on me, I was able to dodge that bullet thanks to the nurse lady. Whew, close call.
Oh well, now I know what that feels like.
It's nothing a few beverages and a gorgeous sunset can't cure, right?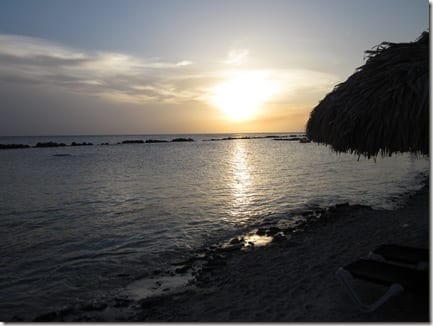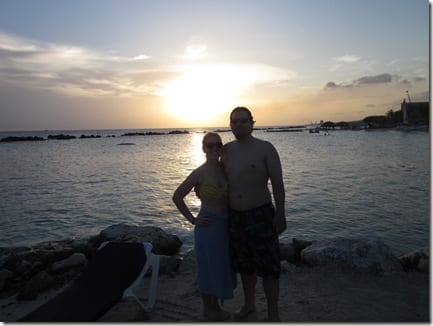 We cleaned up for dinner, but I couldn't take a shower because regular water makes it worse for some reason. So I changed and went to dinner looking like a homeless wet cat.
Dinner: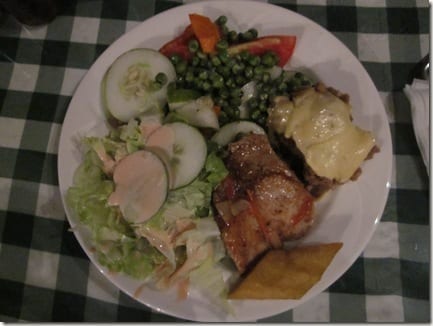 Dessert: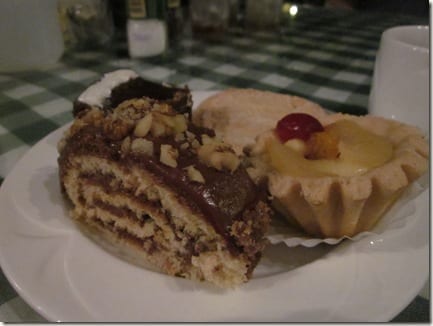 Ironically, when we got back from dinner there was a note on the door warning us about the Jellyfish in the water. Thanks but I am already well aware.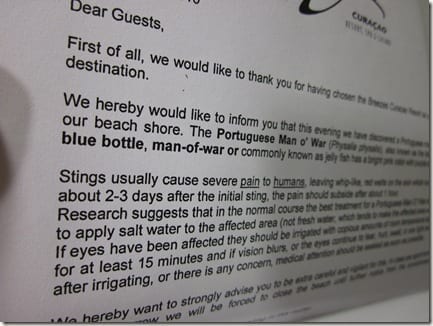 Despite the ocean mishap, I am having a great time.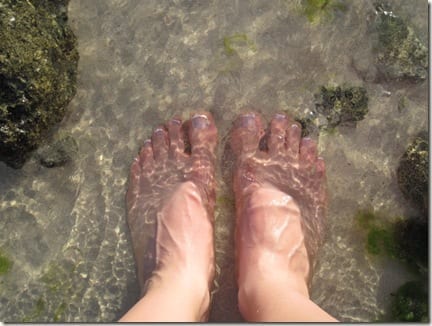 Hope you all had a great Labor Day too 🙂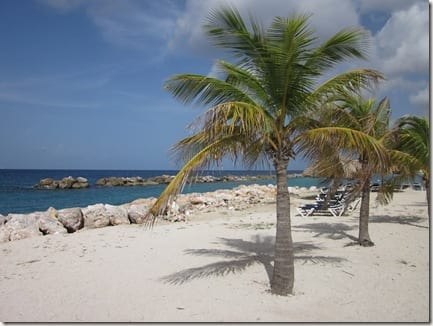 Question: Have you ever been stung or bitten by an animal or insect?
This was my first time, outside of mosquitoes of course.
Run SMART Goals
Fill out this form to get the SMART Running Goals worksheet to your inbox!