I love leftovers! Today I used the leftover bean, bell pepper and onion mix I cooked for my Mexican Meatless quesadillas for lunch.

I micro-waved a sweet potato and topped with it the black bean mix. I don't know why black beans and sweet potatoes go together so well, but they do.
Since the pears are at peak ripeness I can't stay away. (I also had a small bowl of cereal before lunch. Breakfast didn't cut it.)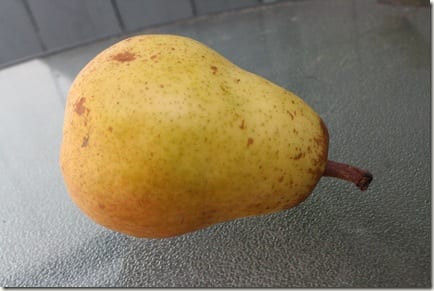 I've come to realize I don't feel full until about 15-20 minutes after I eat. So, very VERY (read: every day) often I keep eating because I don't feel full. Then, 20 minutes pass and I have made myself sick. I did it today with lunch dessert.
Too many treats: After my sweet potato and pear I wanted something sweet. No biggie. I have a sweet tooth, no denying that.
I could have had one piece of candy, but instead I make this massive pumpkin ice cream and Vitatops Sundae. Note: Vitatop is written in the plural form and not by accident.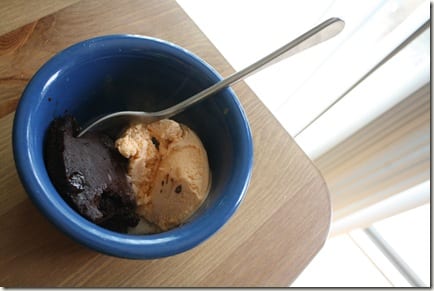 This afternoon I needed to stop by Target for a litter box mat. Vegas is slooooowly adjusting to his new home. I thought he would be happier here, but I don't think he's there yet.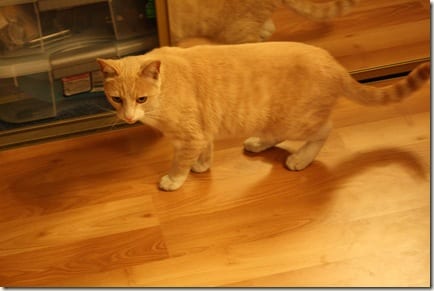 I know better than to go shopping hungry, but I also know better than to pass up a find like Cornbread Crackers!!!
These babies are light and flaky and sooo good. The only negative is they disappear fast since they are so light and flaky 🙂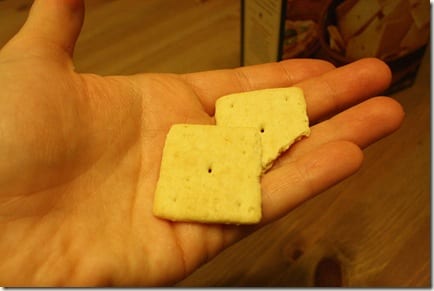 For dinner I made a teriyaki tofu stir-fry with a veggie mix and sauce I cooked up until tender…
And this package of Baked Tofu. The great thing about baked tofu is it is already drained and flavored. The texture is firmer then even the most firm regular tofu, which I really like. You can also use this stuff to slice and make sandwiches.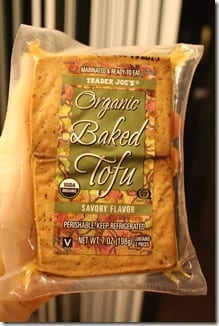 Stir-frys are one of my top 3 favorite dinners!
I made Ben baked chicken, TJ's mac 'n cheese and salad. I didn't make him something separate because he doesn't like tofu stir-frys – he loves 'em. I made him something different for that exact reason – he loves tofu stir-frys and I wanted it all to myself.  At least I'm honest. Don't judge.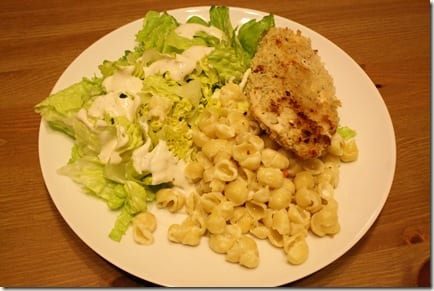 This week is kind of crazy for me and I thought it was Wednesday since Monday 🙁 I'm just trying to get through it.


www.nataliedee.com
Run SMART Goals
Fill out this form to get the SMART Running Goals worksheet to your inbox!