Are you ready for Halloween?
I'm not. I have no idea what I'm going to be or how much candy I'm going to eat.
My little brother won a contest at school today for his costume – a Chilean Miner.
I told him to tell the ladies, "I'd like to take you out for a drink. But I can't, 'cause I'm a miner."
He didn't get it.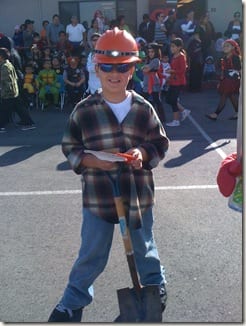 A few years ago he was Michael Phelps. The best Halloween costumes are based on current events. You can read that Halloween post from 2008 here.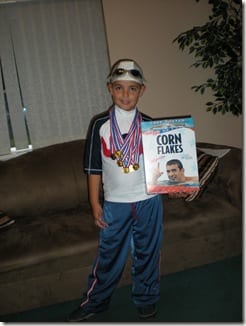 This morning I did a quick 3 mile run before a conference call with Jared! Yes, the real Jared!  How cool is that?!?! I'll post about it later.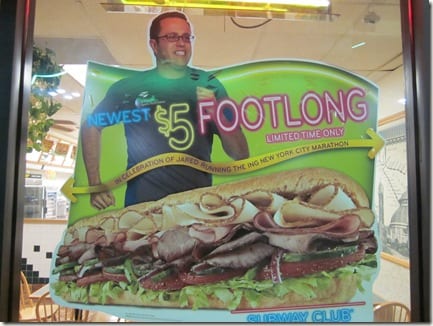 Breakfast was an egg scramble. It started with leeks, mushrooms and spinach…
and then was rolled in a burrito with laughing cow, ketchup and hot sauce. "Put some hot sauce on my burrito baybeeeeee!"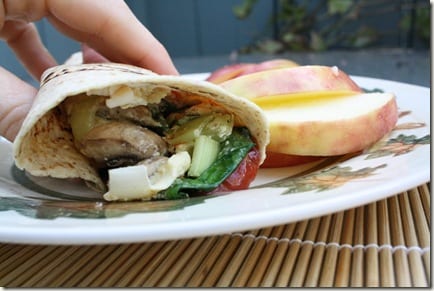 Side of apple.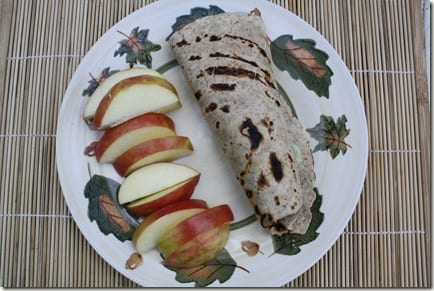 I'm rocking the jeggings today. I was afraid to try this trend since I realize tight and tapered pants make my butt look bigger don't compliment my build. Ignore the cords on the floor we're still "remodeling" our new place.
But, they are so comfortable I don't care!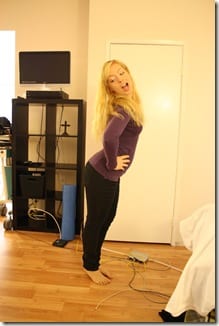 Now I have a huge To Do list to get through I'll see ya later.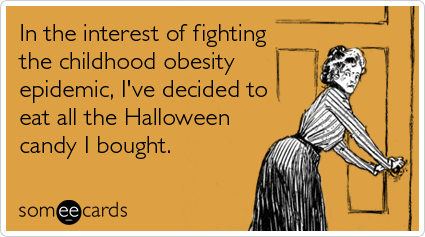 Question: Are you giving out candy on Halloween? If so, what kind? And can I come over??
Run SMART Goals
Fill out this form to get the SMART Running Goals worksheet to your inbox!