I know the pumpkin craze is slowly winding down in blog-land, but you cannot let this season's favorite squash go out of style before you try some good pumpkin yogurt.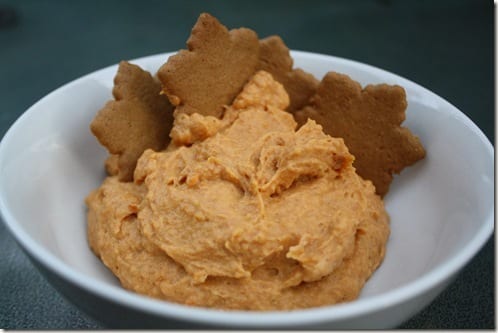 The store bought "pumpkin yogurt" is always disappointing in my opinion, but this stuff is dee-licious!
Pumpkin Yogurt:
To make it delicious I do use sugar free pudding mix – which some people try to avoid (due to artificial sweeteners). You can use the "real" stuff if you choose, but use Butterscotch flavor pudding mix (it comes in regular or artificial).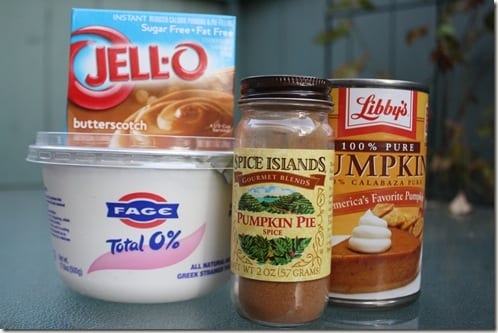 Directions:
Mix 1 cup Greek yogurt (not the whole container), a 15 0z. can of pumpkin, 1 tsp. pumpkin pie spice and one package butterscotch Jello pudding mix.
Stir it up and try not to eat half of it while mixing.
Serve with gingersnap cookies.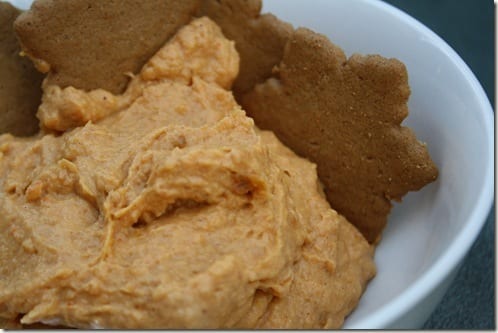 I got these gingerbread cookies from Target. They're light and crispy – perfect for dipping or using as a "crust". You can layer them on the bottom of the serving dish and dollop the pumpkin yogurt right on top if desired.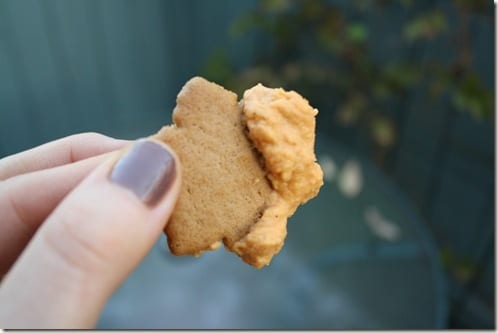 Enjoy!
Run SMART Goals
Fill out this form to get the SMART Running Goals worksheet to your inbox!