Forget Spring cleaning – I went into full on Fall cleaning mode today and could not be stopped!
But before my cleaning escapade I had a massive smoothie in a bowl – ice, protein powder, frozen spinach, chia seeds and almond milk. This was another super thick one!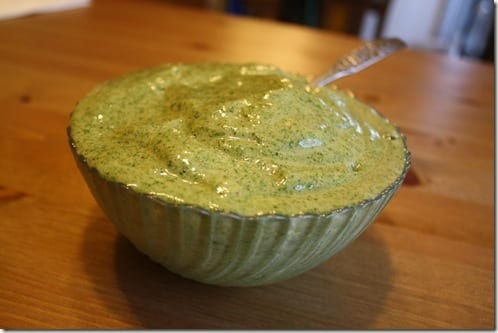 One the side I had a piece of PB&PB toast and a small slice of zucchini bread.
Then I took a short walk with my latest Runner's World
When I got home I thought realized the house was a mess so I started cleaning… I'm not what one would call a neat freak – not at all. Actually, I'm quite the opposite – I am a very messy bear.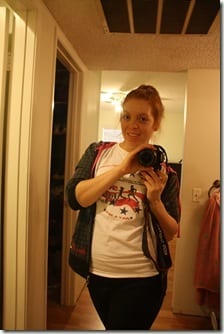 But the messiness of our place has been getting to me for a while and I couldn't take it anymore. I cleaned the kitchen, front room and bathroom somehow inhaling a ton of windex in the process because I can still taste/feel it in my throat
. Maybe that's why I don't clean so much, I'm bad at it?
I even went through some of my still unpacked moving boxes and closet and filled up a suitcase with donations for the Goodwill. I even had things in there that had tags on them! I used to love to shop. Heck, I still love to shop I just can't since I left my recruiting job over a year and a half ago. I hated that place, but the $ was good. But I digress…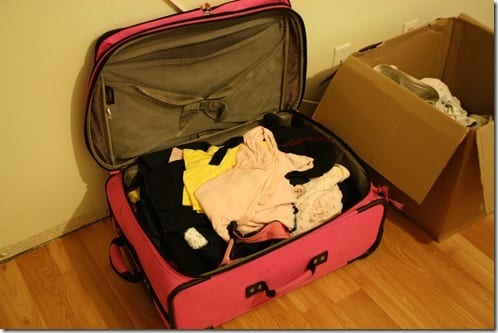 My closet still needs to be organized, but it's a lot less messy now!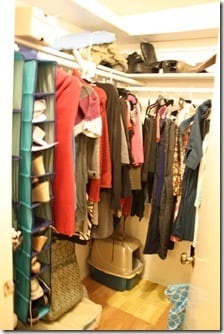 I had a helper bear too! Matt came home with us last night and I put him to work. The people that lived here before us apparently had kids, lots of pens and pencils and no paper. Matt helped us get some of the marks off the walls. It was funny because he kept talking about how messy kids are, I don't think he realizes he's a kid!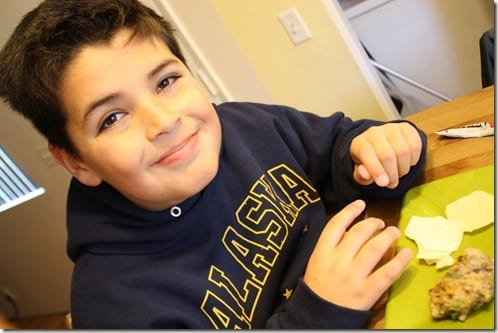 I am tragic and forgot to take this veggie tray to my mom's for Thanksgiving dinner. So now Ben and I have this huge tray of veggies that will accompany every meal until it's gone. Breakfast included.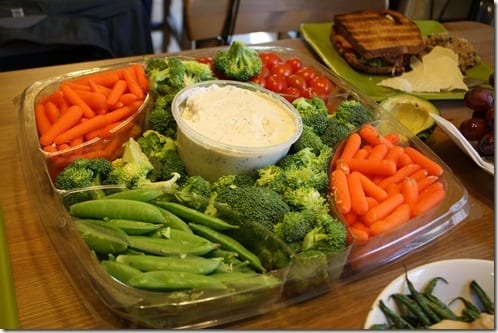 We all enjoyed leftovers from Thanksgiving! I love cooking, but I LOVE leftovers too! You still get a great cooked meal, but don't have a big mess in the kitchen (especially when you just cleaned said kitchen).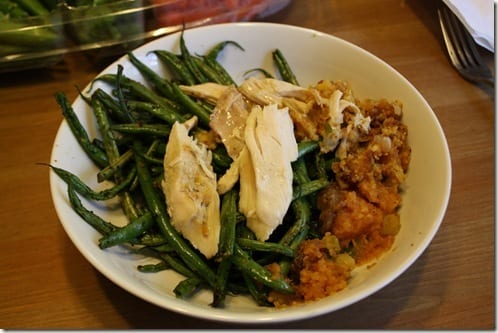 Ben and Matt went to go get a Christmas tree. Last year we got a fake tree but we're hoping this will really get us into the spirit
See ya in a bit!
Run SMART Goals
Fill out this form to get the SMART Running Goals worksheet to your inbox!