I am a glutton for punishment. These just came out of the oven…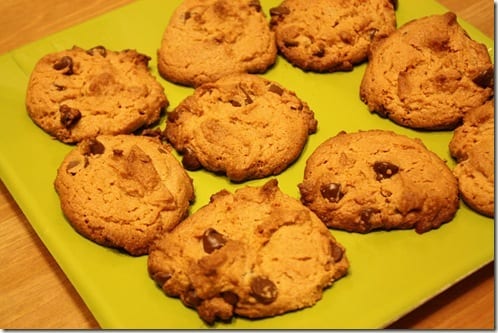 But, before I went down that path, I had dinner. I made a salad with leftover kidney bean couscous and gorgonzola cheese. TJ's has an amazing Raspberry Gorgonzola dressing that goes perfect with extra G cheese. Have some today.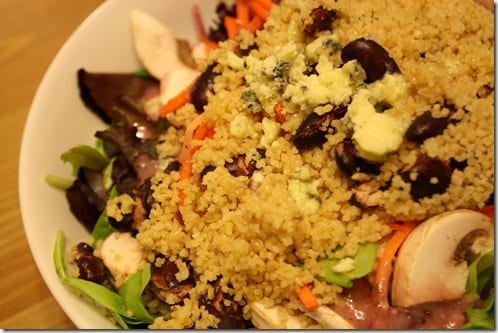 With an amazing Pillsbury buttery biscuit. Why are these things irresistible? Right out of the oven – I die.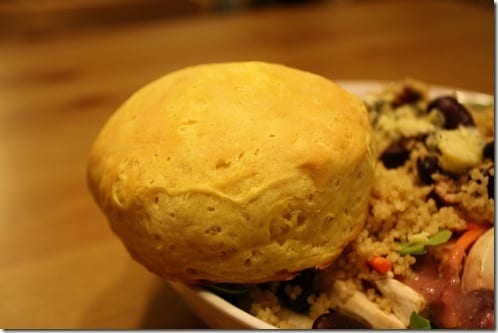 After dinner I had a Vitatop and hot chocolate to satisfy my sweet tooth. The only dessert we brought back home was zucchini bread, but that doesn't count because it has vegetables in it. I count it as a vegetable serving. Don't you?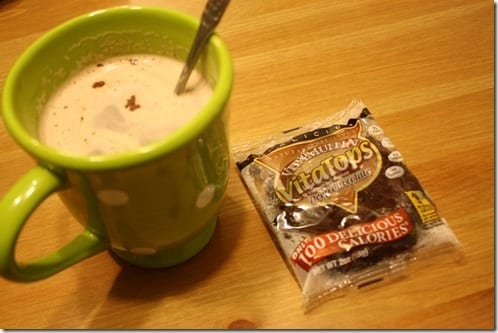 Ben and Matt went to get our Christmas tree, but while they were out Ben remembered we had a fake tree up in the attic from two years ago. I bought him a tree when we were dating so he would get into the spirit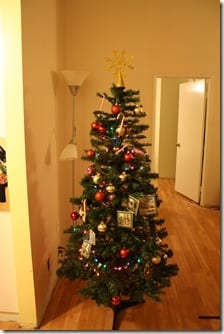 Since we're going to be out of town for actual Christmas, we decided this be good enough to make our place festive and put us in the holiday mood!
We also found this mistletoe <3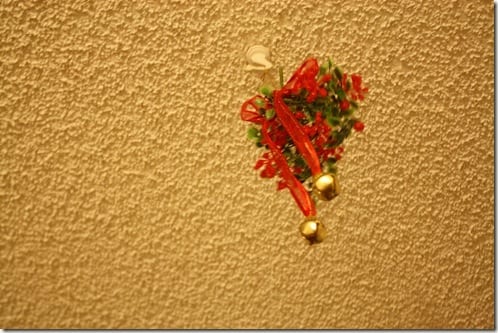 I guess I'm also a glutton for love because I put it up right away. This is my actual view of the mistletoe…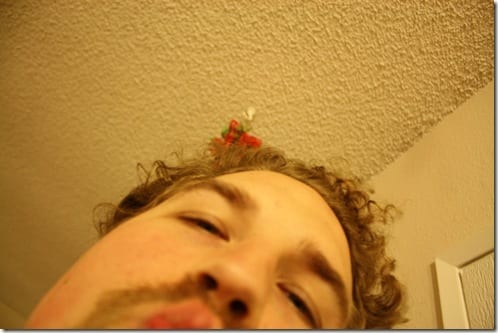 After a day of computer games and tree decorating Ben and Matt convinced me to make cookies. Okay, that's only .3% truth,  as I suggested it. I used Mamapea's doughball recipe for inspiration, but didn't use the exact measurements (I never do) and didn't refrigerate them. So, they didn't come out anything like doughballs – they came out like PB chocolate chip cookies. Still a win-win.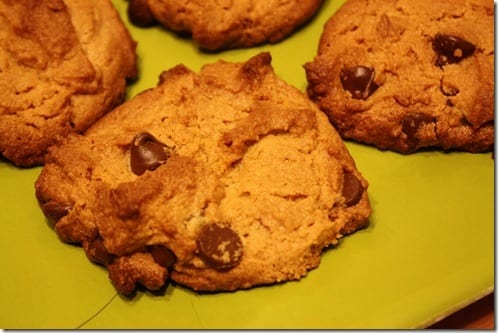 Wait, I shouldn't say "win win" so fast – let's see how my stomach feels on the run tomorrow. Oops!
Run SMART Goals
Fill out this form to get the SMART Running Goals worksheet to your inbox!