The real reason I complain about the cold, even though I live in SoCal, is probably because I am addicted to smoothies for breakfast.
The real reason I am going to be tired for this weekend's race is because I didn't take a mid-week rest day from running this week. I didn't realize that until I was at mile 3 of an easy 4 miler this morning. Fail.
The reason reason I never eats oats in a jar is because I scrape all my nut butter jars clean.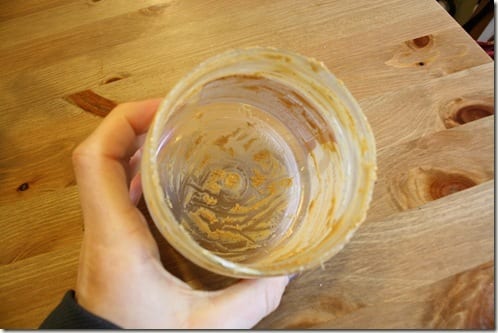 The real reason I have no friends and will potentially lose 59 readers today, is because I could not bring myself to not post this picture. My toenail fell off last night! I was excited in a weird way and had to share.
The real reason I win the "Most Random Post of The Day" Award is because I am obsessed with going to Savannah, Georgia. I have no idea why and I don't even know anything about the area. I just keep dreaming about a trip to Savannah and New Orleans. Random, right?
The real reason I will not be posting again until tonight is because I will be on my way to Las Vegas! I am not excited yet, that will probably hit me when I get to the state line.
The real reason "What happens in Vegas Doesn't Stay in Vegas" is because I have a blog and share way too much on it.  The last time I was in Vegas was February! It's been too long.
We visited Serendipity and took a walk. There were some other Minor Details too.
Anyways, say a little prayer for me that I get there in one piece and have a good weekend. I'm still trying to shake an "off" feeling and hope crossing the border to Nevada will cure me right up!
Run SMART Goals
Fill out this form to get the SMART Running Goals worksheet to your inbox!