When we finally woke up today I did not feel like going anywhere but I was HUNGRY! Luckily I brought snacks for the weekend, so Luna bars and a banana made up breakfast. Actually one of the Luna bars made a midnight snack and I found the wrapper this morning.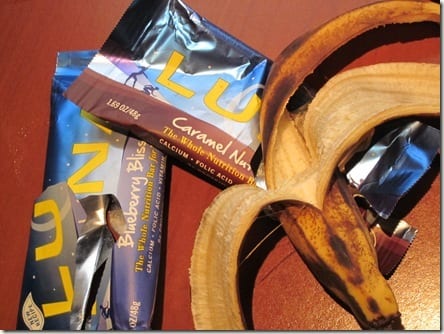 I didn't feel like drinking coffee, but I thought it would be a good idea considering the circumstances.
So after a stop at the 'bucks I was off to the Rock N Roll Las Vegas expo!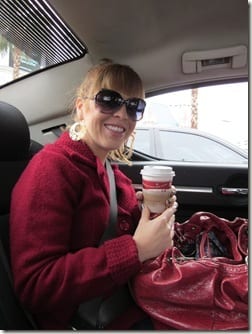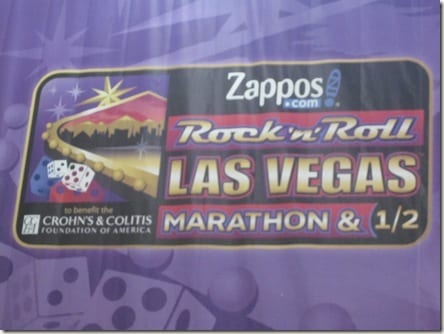 I was pleasantly surprised with the size of the expo and the offerings. The Long Beach expo was slightly disappointing so I wasn't expecting much. But this one was great! There were a lot of different bars to sample and the best part was the Cascadian Farm granola samples! Yes.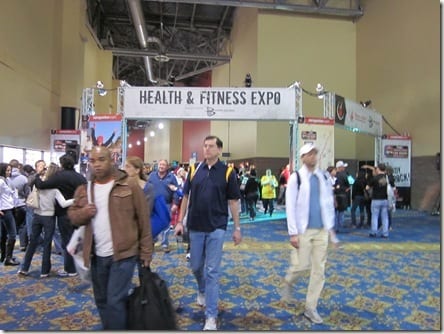 I met a reader at the expo too! Anna is running the half marathon tomorrow. She is here from MN and trained with Team In Training and she has a big ol' group she's traveling with, so I really appreciate her taking some time to say "Hi".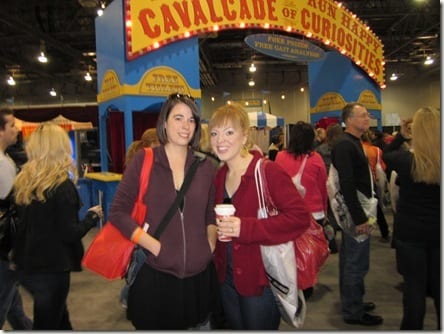 Heather, Anna and I walked around the expo as I desperately searched for a new visor. You'll be happy to know I bought 2 of them and got a deal (asking nicely never hurts)! I am very reluctant to throw out my old visor, but maybe I'll get the courage when I get home.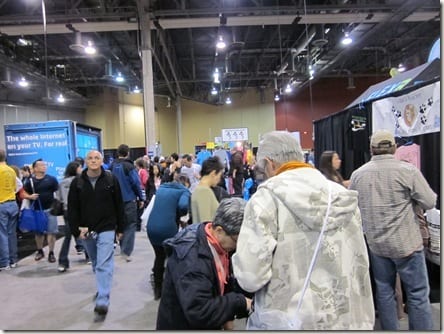 Loved these porta-potty fitting rooms! Too cute.
I was scared to try these weird sounding liquid egg whites, but you should face your fears right?
Heather and Anna weren't into it,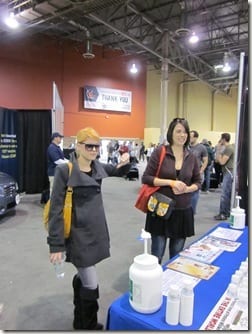 but I bit the bullet (or rather, drank the egg whites) and it wasn't so bad. 
Then Heather and I went off to explore the strip a bit and find some food.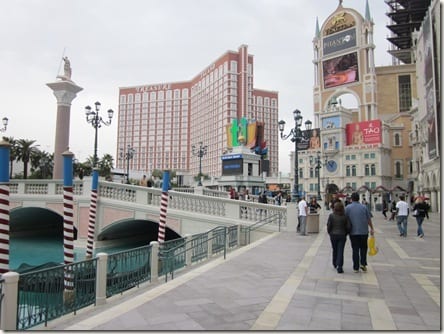 We wanted to hit up H&M, but got distracted by hunger and decided food was a priority. We hadn't eaten a real meal all day and I didn't want to completely throw my blood sugar for a loop after a night of drinking and the day before a race.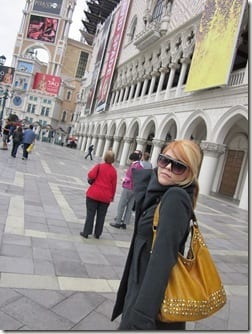 We ended up at the Bellagio. They have an amazing Holiday decorated patio area that was crowded full of people taking in the beauty and snapping pictures.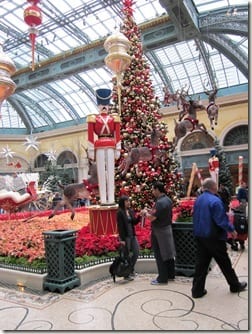 We ended up eating at Café Bellagio, right next to the indoor patio of holiday cheer.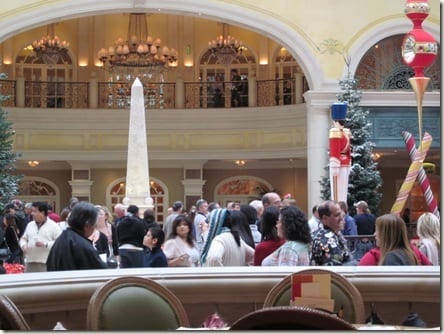 I want pizza for dinner so I didn't want to get a sandwich for lunch ( I think of pizza as an open faced sandwich – is that weird?). Plus they didn't have a good pescatarian sandwich and I wanted to get some protein in my system. I ordered the Garden Omelet. It came with 2 super thick slices of toast and hash browns. I ate every single last bite – including all the jam. I was HUNGRY once again.
Half an avocado?! Yes please.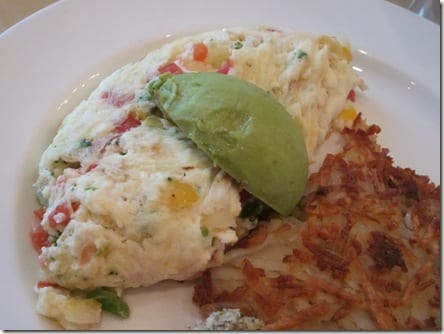 The roasted tomato was super cute and tasty, I just wished they would have given me a few more.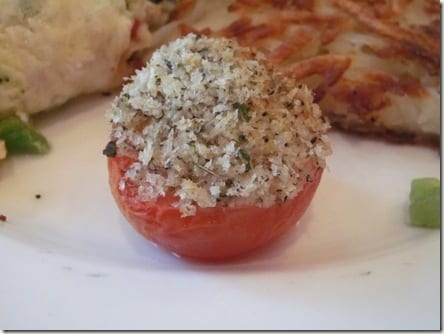 After eating we headed back towards out hotel. I probably shouldn't have walked that much the day before a race, but I love walking around Las Vegas and the last time I was here my knee was still hurt and I didn't do that much.
Before tucking back into the hotel for a nap we stopped at M & Ms World. Going to this place a Vegas tradition for me. No matter why I'm in the city or who I'm with, I ALWAYS stop here for some chocolate in a thin candy shell.
They have a wall of M&Ms in every color and flavor you could want.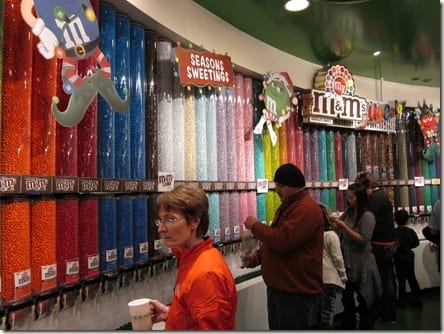 I made myself a mixed bag of Almond, Dark Chocolate Peanut, Peanut Butter, Dark Chocolate, Reg. Peanut and Pretzel. I want to eat them all methodically and decide with kind of M&M is my fave. If that's wrong I don't want to be right.
Now I must spend a few minutes alone with my candy. This is my idea of carb-loading!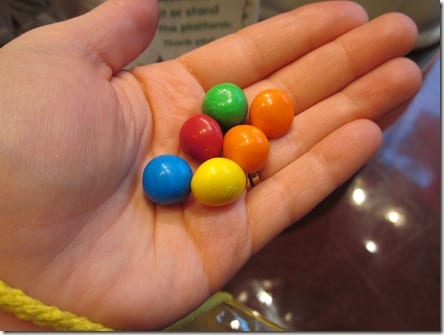 We still haven't decided on our plans for the evening. We got free passes to two different clubs and are already wearing bracelets for entry to a bar. So, it's very very tempting to go out, but I don't want to hate myself in the morning. I always knew this was going to be my "Run of Shame", but the random cut on my thigh (?!) and other one on my foot are telling me to reign it in. Decisions, decisions… 
Question: What is your favorite kind of M&M?
I think my favorite are Dark Chocolate Peanut, but I love eating the chocolate from around the other ones and eating them in parts. Oh and if they ever made Dark Chocolate Almond – my world would be rocked.
Run SMART Goals
Fill out this form to get the SMART Running Goals worksheet to your inbox!