Since I'm Mexican, this this my first white Christmas! Do with that, what you will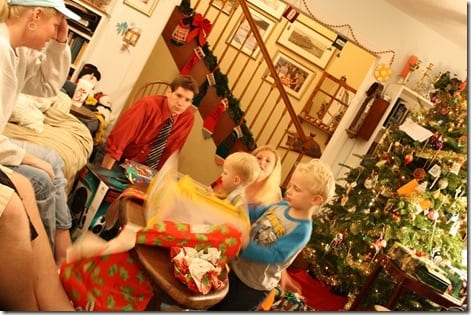 After a pain-less cross country flight we arrived at Ben's family home in Florida. I have always felt comfy and at home here – love it! I've been looking forward to this visit almost as much as he has. We sleep in his childhood room. Now it's all grown up!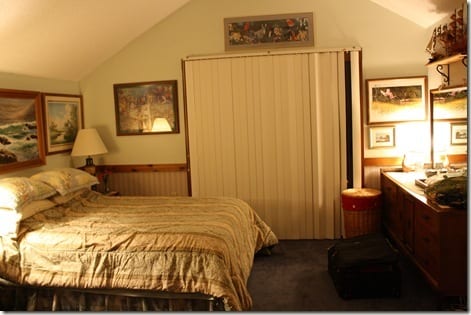 As soon as we dropped our bags we headed to the kitchen. His mom and dad were at church so we dug into anything and everything in the fridge. I made a plate with a ton of different goodies.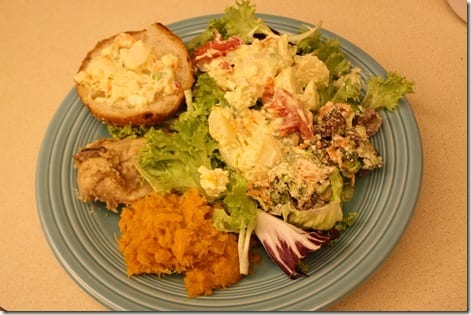 Then, we broke into the cookies! Ben's mom has a special recipe that everyone is in love with. This year she made chocolate chip and toffee crunch. Ben was pretty excited about it.
I had a chocolate chip and half a toffee.
Finally it was present time! Ben's fam opens everything on Christmas Eve. This is something new for me because my fam does  everything Christmas morning.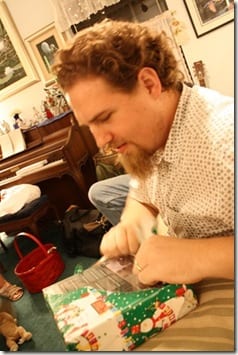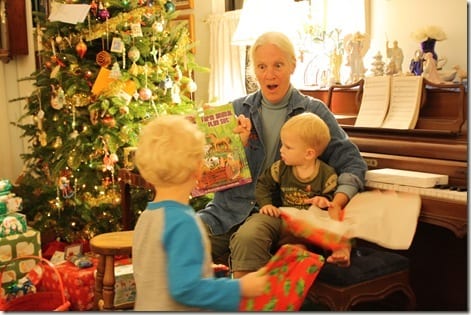 And I was introduced to another family tradition – hot fudge and ice cream. Ben's mom slow cooks fudge on the stove and pours it over ice cream after the presents are all open.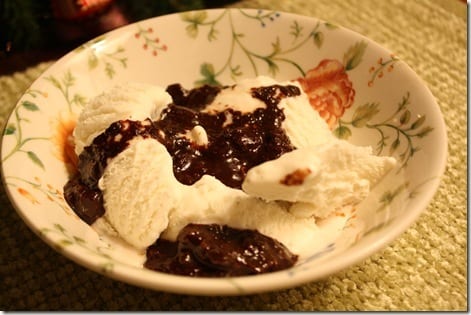 This is the kind of tradition I can get into!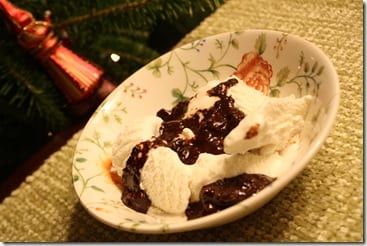 Hot Fudge Topping:
Ingredients:
4 squares of Bakers unsweetened chocolate
2 cups sugar
1 cup warm milk
2 eggs, beaten
2 tsp vanilla
pinch of salt
slowly add
Directions: In a double boiler combine all ingredients. Heat and stir until the chocolate is melted and everything is combined. Keep on low for 2 to 3 hours, until desired thickness. Stir often and scrape down the sides. Check water in double boiler periodically to ensure it doesn't burn.
Merry Christmas to all and to all a good night!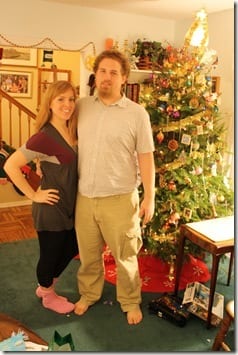 Run SMART Goals
Fill out this form to get the SMART Running Goals worksheet to your inbox!