This afternoon I got hungry around 3pm. I knew it would be a while until dinner so I wanted something that would stick to my ribs. I decided oatmeal with Almond Butter would be the best and most filling choice. It worked.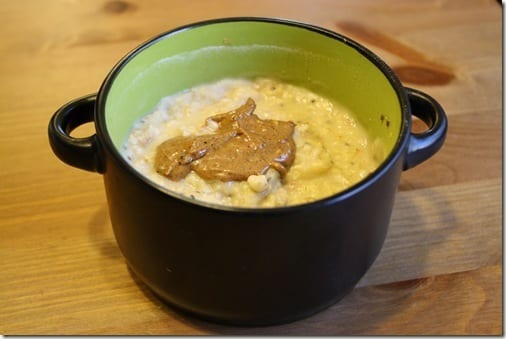 I picked up this TJ's tofu to keep my Monday Meatless, but the protein high.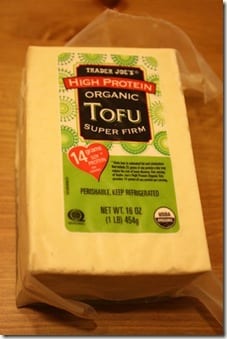 Here are the nutrition stats – I'm not super excited about the fact that it's supposed to be 5 servings, but I like the rest.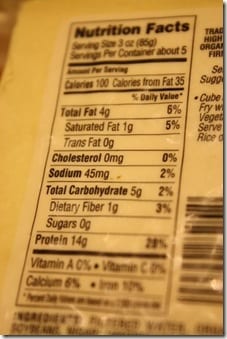 I cooked it up with a ton of veggies and a homemade PB Teriyaki sauce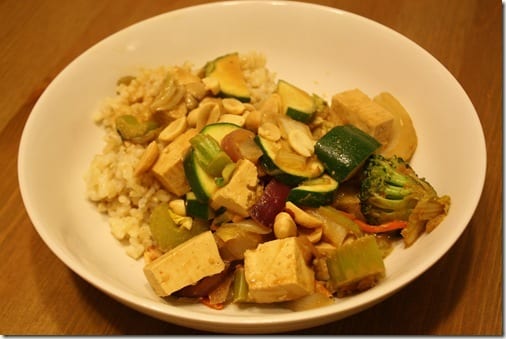 Garnished with a handful of peanuts.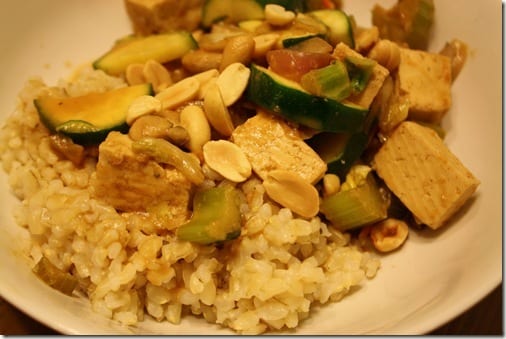 I think this is my favorite meal I make! As I was eating I realized I wanted to eat the whole pan by myself. Crazy Completely acceptable thoughts went through my head like, "I should only cook this from now on…" "I wish I didn't have to share this with Ben…"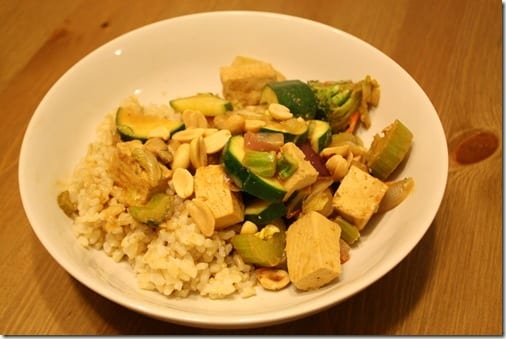 Now this is where my day gets ugly –
I have been accused of being a bad influence on my friends (and they have taken the liberty to take pictures of me so I could "remember" it)…
I've been a bad influence on my little brother too. This is a picture of him after I dared him to climb our avocado tree, moments before he fell off.  To be fair, I told him I'd give him $3.00 if he did it.
I may have even been a bad influence on you before. Like the time I drank vodka before running a half marathon. That one hurt. Don't do that.
Also ignore my influence regarding the time I met a guy and went to the Grand Canyon with him on our third date. That could have ended poorly.
But this time – Ben is the bad influence. He busted out the Nutella again! He's addicted and I am powerless against the powers of this cocoa hazelnut goodness as well.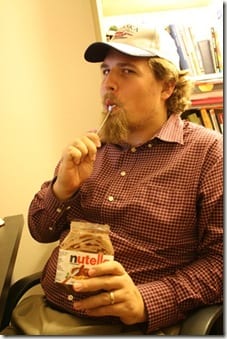 I'm hoping my mom forbids me to hang out with him soon…
Until then I must distract myself with my favorite cartoon and spoonfuls of Nutella straight up.
Run SMART Goals
Fill out this form to get the SMART Running Goals worksheet to your inbox!