Confession #1: I am not pregnant. I just happened to crave popcorn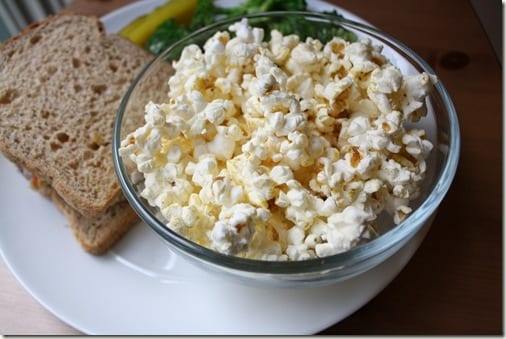 and pickles for lunch today.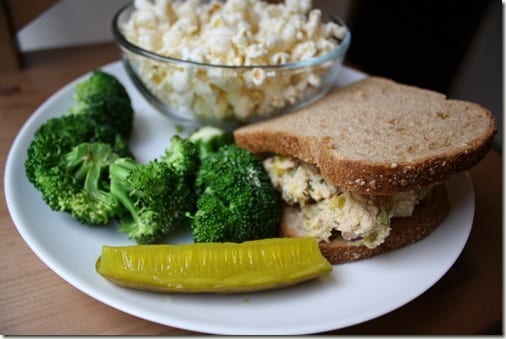 Confession #2: I shared my salmon with Vegas. I'll probably leave this can on the floor long enough to make most of you uncomfortable. Oh well.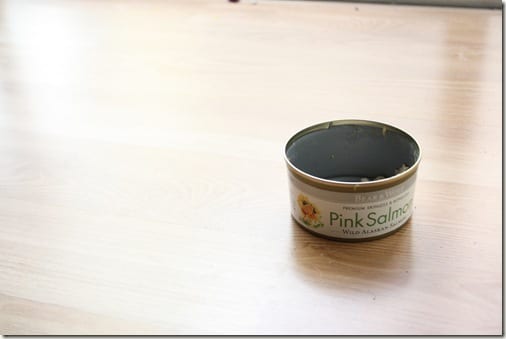 Confession #3: I like dogs more than I like cats. Don't tell Vegas.
Actually, this is a confession post – I'll tell him myself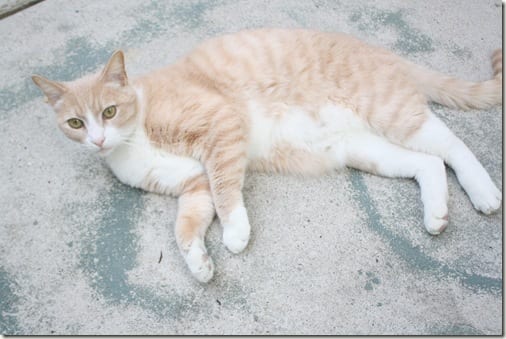 Confession #4: Watching Top Chef makes me want to be a chef. That, or go out to a fancy restaurant – I can't really decide
Confession #5: I've never had a cannoli (this is super random, right?).
Confession #6: I got the BodyBugg last Friday night and haven't changed anything about the way I eat or exercise. But, I have been checking my calories expended every night and I'm happy with it!
Now, I just need to reign in the calories and I'll be good to go.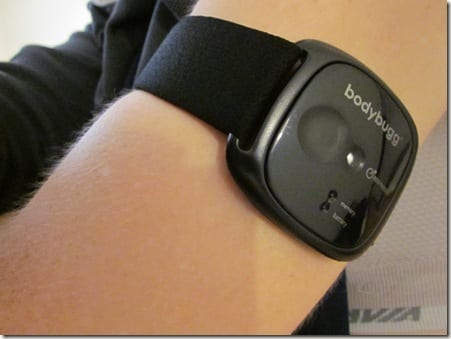 Confession #7: I drink hot cocoa every night. I don't know what I'm going to do with myself when it gets too warm for it!
Confession #8: One time I had a dream that I was eating a giant marshmallow and when I woke up my pillow was gone!
Confession #9: That last one is a lie
Got anything to confess?
or a Question for Ask a Monican?
Run SMART Goals
Fill out this form to get the SMART Running Goals worksheet to your inbox!