Happy Monday! Just catching up? My weekend highlight: Sign-ups for my new running group
I ran 10 miles yesterday, so opted to take today as a rest day from running. Instead, I set up my laptop by the TV and watched the Today Show while doing 8 Minute Abs. Please excuse the mess in the background as I don't care enough to clean it just to take a picture…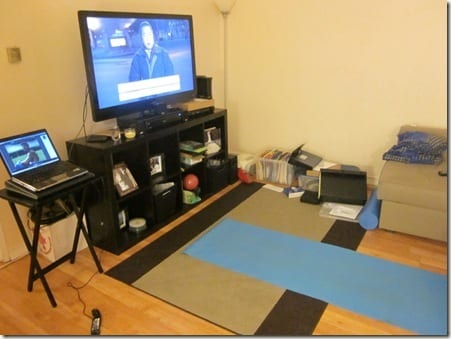 I also did the two IT Band exercises I could remember. I need to get back on this – An Ounce of Prevention, right?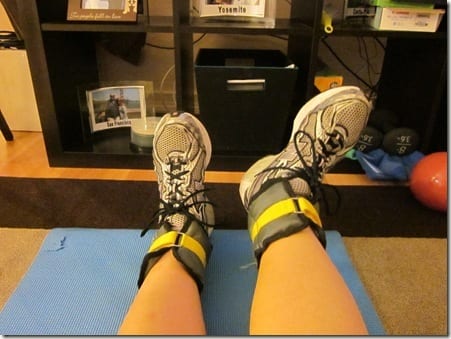 Breakfast was my new go-to meal – Bagel Thin French Toast. I'm pretty much going to eat this until I set sick of it (or run out of bagel thins, whichever comes first).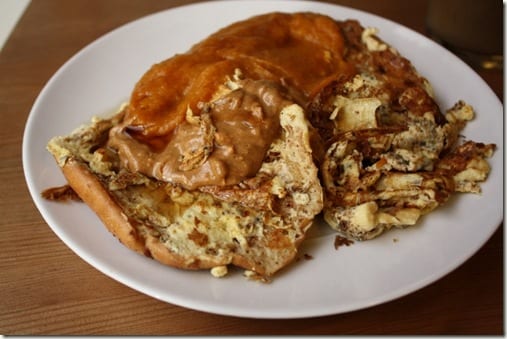 I had some pumpkin that needed to be eaten in the fridge and mixed it with sf syrup and pumpkin pie spice for an extra topping.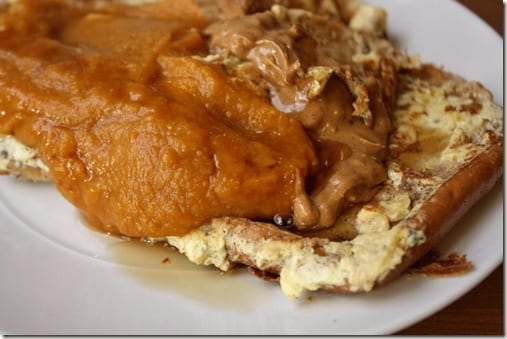 Served with iced coffee because I can't find a decent cup any where else around here!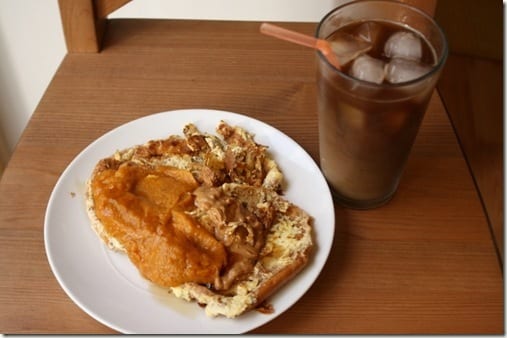 The only one teeny tiny drawback about French Toast for breakfast is that I dirty 84 dishes to make it. Boo.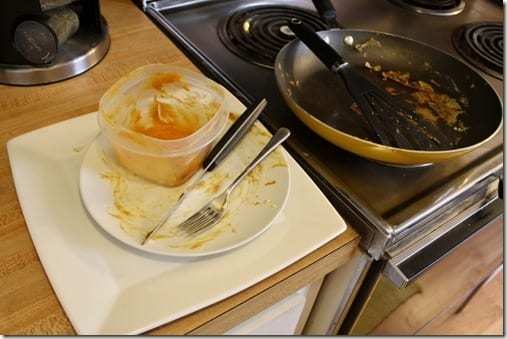 Monday Mini-Goals for 3/28/11:
1. Get to Yoga once this week. (My studio called and said my class series is about to expire!)
2. Focus on hunger and fullness.


www.nataliedee.com
Question: How many dishes did your breakfast dirty?
PS – Anyone having trouble reading RER? I keep getting comments that it's not working 🙁 Let me know!
Run SMART Goals
Fill out this form to get the SMART Running Goals worksheet to your inbox!