Morning and Happy Tuesday! I started my day with a 4 mile run and some much needed stretching. My IT band has been super tight and I don't want to neglect it!
This morning's breakfast started with a bed of yogurt and a tiny bit of leftover pumpkin. I had to snap a picture first because I knew you wouldn't be able to see it under all my toppings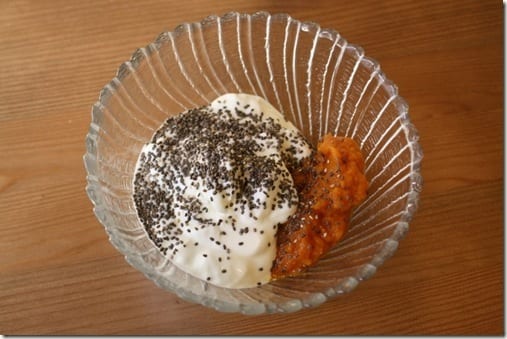 Piled on top of the yogurt: chia seeds, cereals, crumbled carrot cake muffin and a big spoonful of Mighty Maple PB.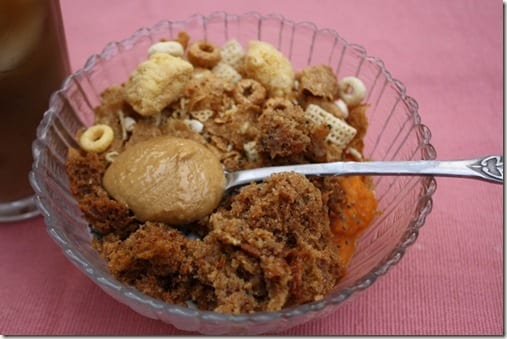 See, you can kinda tell there's yogurt under there…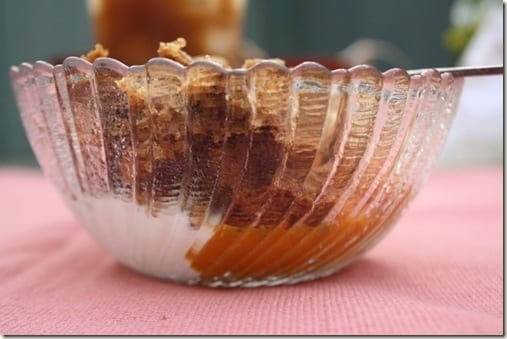 Served up with several glasses of iced coffee.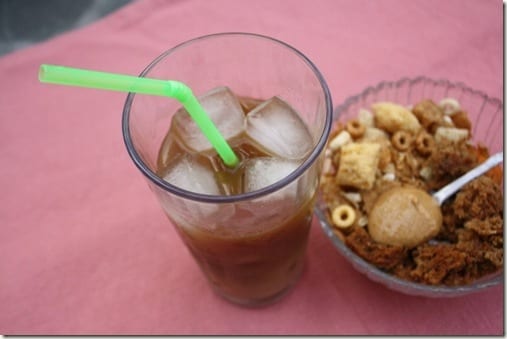 Cereal collection – I had several almost empty cereal boxes and decided to just throw them all in a big tupperware together.
So, I have no idea how much of each is in this bowl. There's not a lot of PB Puffins left because "someone" keeps picking them out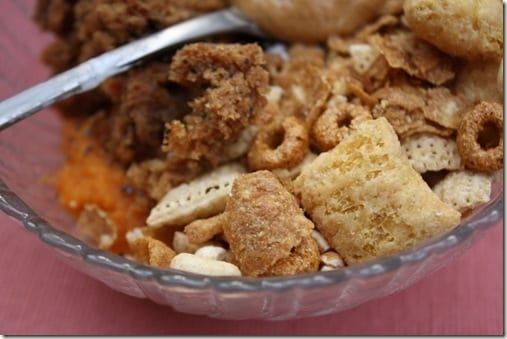 A few blog girls have joined forces to create Blogging for a Change, a site dedicated to raising money for charities. They are currently raising money for victims of the earthquake in Japan. Check it out
Question: What do you pick…
The M&Ms out of trail mix?
The chocolate chips out of cookies?
Your nose?
The cheapest thing on the menu?
Run SMART Goals
Fill out this form to get the SMART Running Goals worksheet to your inbox!