Hello and welcome to another fabulous Meatless Monday! But, today is not a Mexican Meatless meal. I hope they don't take away my Green card for saying this, but I prefer Asian food to Mexican.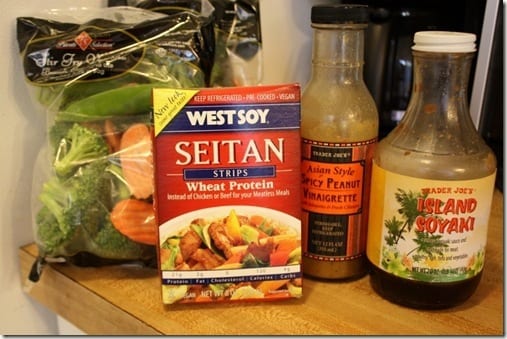 True story.
So, tonight I made my favorite meal to cook and eat at home, a stir-fry!
I used Seitan. I think it's the most "meat-like" vegetarian protein out on the market. I love the chewiness of it. You can get Seitan flavored or somewhat plain and season it as you like.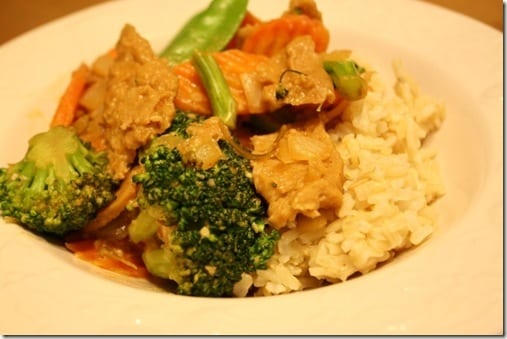 I served it over some brown rice to sop up the extra peanut sauce. So good.
Seitan also looks like meat. Ben had to ask me if it was "real" or not before he took a bite. He likes this stuff too!
People ask me if Ben eats the same dinner as I do when I cook vegetarian. 90% of the time he does, but sometimes I'll add chicken to his dish. He hates chickpeas so when I'm making something with that he eats something different. Oh, and he always puts pepperoni on his pizza when we make those.
Mid-afternoon I had a Carrot Cake Muffin as a snack. These are delicious heated up and spread with a little Mighty Maple PB. Try it. Try it.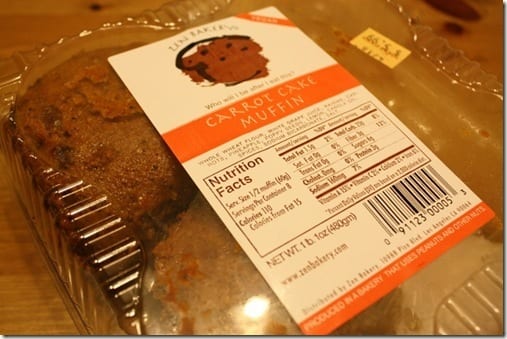 See ya in the morning!
I want to do an Ask A Monican on Intuitive Eating soon. Email your questions on that or anything else under the sun – to runeatrepeat at gmail dot com.
Run SMART Goals
Fill out this form to get the SMART Running Goals worksheet to your inbox!