April Showers bring May flowers, but April showers also use up a lot of water!
Since April 22nd is Earth Day I thought I'd present an Earth Loving Challenge.
I read that the average shower takes 10 minutes and uses up 17 gallons of water – that is per day! Think about how much water you are using each week – A LOT!
The April Showers Challenge:
1. Make an effort to take quicker showers. Everyone's shower time, rituals, partners and water pressure is different. So, use your own judgment on this and try to use less shower time.
2. If it's yellow let it mellow. (Unless you're at your new boyfriend's house and him finding pee in the toilet risks a quick end to your relationship.)
3. Conserve water in daily activities – only wash full loads of laundry/dishes, don't let water run while brushing teeth…
4.  Use this link or this one to calculate your current usage and try to cut back.
The main goal of is challenge is to just try to cut back on your water usage in a realistic way. The Challenge will last through April.
If you want to participate leave a comment and link back if  you do something "water saving". Everyone who leaves a comment will be entered to win a fun prize pack full of food and spa goodies (I'm putting it together myself!). Winner announced May 1st.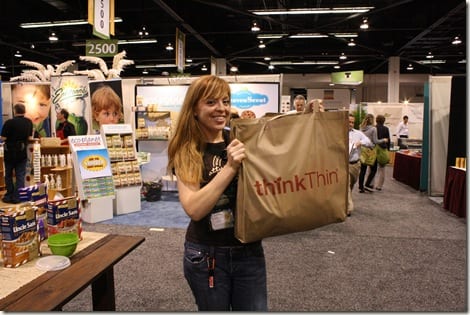 Bonus Water Saving Tip… shower together!
(source)
Just a suggestion
Or, you can just do what I do and stop showering all together. Sorry Ben.


www.nataliedee.com
Now for lunch – same thing as yesterday. If it's not broke, right?
Who's in the for the April Showers Challenge?
Leave a comment!
Run SMART Goals
Fill out this form to get the SMART Running Goals worksheet to your inbox!