I have been craving Café Rio for years weeks. And last night we finally had the time (and an excuse to go).
I got the taco salad with chicken, beans and completely excessive necessary amounts of guacamole and salsa. Their taco salads are served on a freshly made flour tortilla. It was Ah-mazing, but 100x better.They're soft and warm and doughy. I'm in love.
I stole a few of Ben's chips, but opted to spend my calories (and stomach space) for the fresh flour tortilla. I devoured it in just a few minutes and then we were headed to the airport.
I also LOVE traveling. Love it.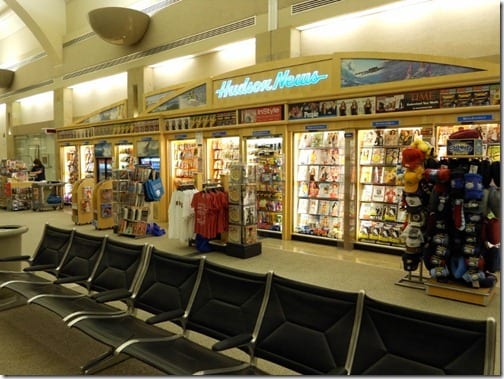 Anytime I go to the airport – even if it's just to drop someone off I get this nervous excitement. I wish I could get paid to just travel the world county  and blog about it
Sleepy Monica.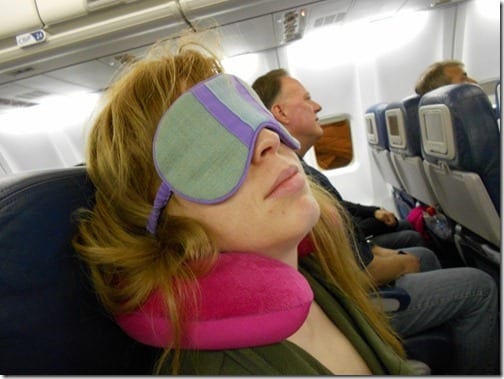 Just Kidding!
I got a tiny bit of sleep on our first flight from Orange County to Atlanta. Then, we skipped the train to walk to our terminal.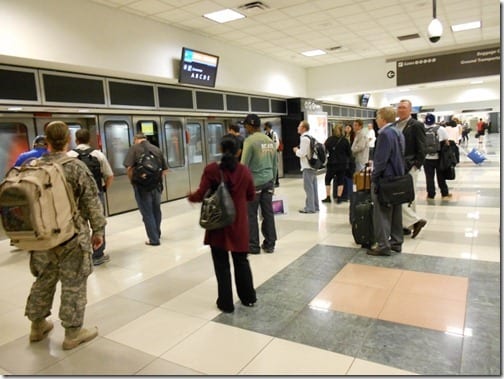 Ben is such a trooper because he was super tired too, but still walked with me.
He was the only one though…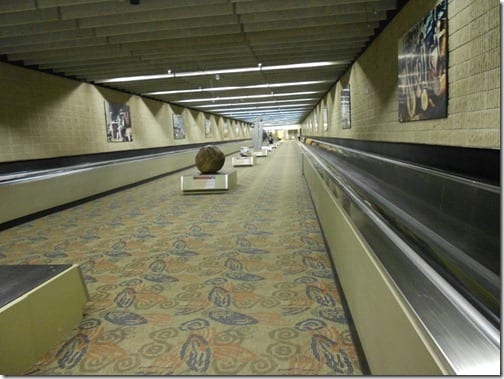 I snacked on some fruit and a few bites of Ben's breakfast before walking around.
Specifically, I walked to terminal B for the only Dunkin Donuts in the Atlanta airport. Score!
I was super tired at this point and needed a sugar pick-me-up so I was thisclose to getting a donut. Truthfully, I have been craving a good donut for a while because I run past the most delicious smelling donut shop on most of my morning runs. But, I decided to save my donut treat for later this weekend today.
I love Biscoff, but it's no donut. Don't worry belly, I'll get one next time I hit up Dunkin Donuts this weekend later today.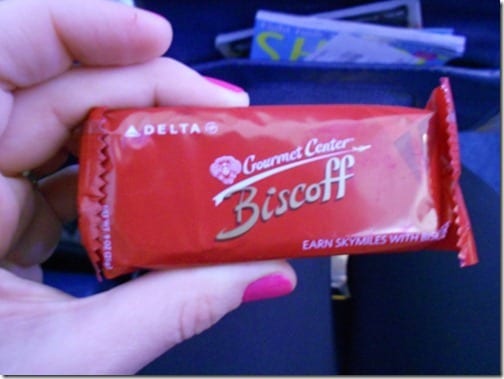 I'm almost to Baltimore! I hope I get a boost of energy when we land – my body is begging for a nap night's rest.
Don't forget today at 3pm EST is the #OBandFitbloggin Flashmob!
Run SMART Goals
Fill out this form to get the SMART Running Goals worksheet to your inbox!