Good day! My little ol' morning post was delayed because I had a 6am and 7am client. Then, I took Kick Boxing. I love working where I can work out
I brought along some food for the journey… coffee and pumpkin oatmeal.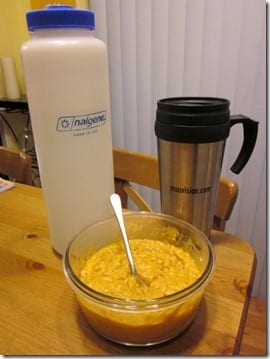 This is one sleepy faced girl…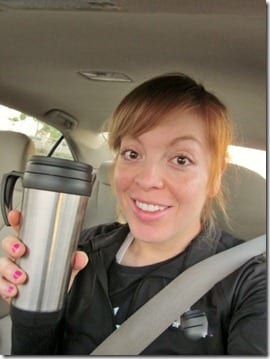 When I got home from work and KB I made breakfast #2 – egg patty and bagel thin with extra extra Sunflower Butter. Love it.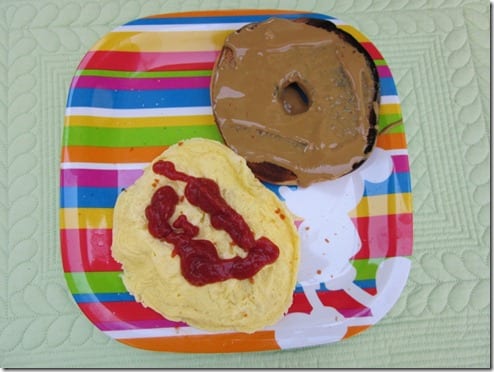 Note the Disney plate
Ben and I are getting passes soon! I can't wait.
I actually have another appointment right now – so I gotta go! See ya in a bit
Question: Have you ever pretended ketchup was blood to scare your parents into thinking you cut yourself?
Yes. Yes indeed I have. I've also done this to Ben. God help me when I actually cut myself. No one will care.
Run SMART Goals
Fill out this form to get the SMART Running Goals worksheet to your inbox!