This morning I looked over my Marathon Training calendar and was on the fence about today's run. It was either my last "fun run" as in, not a training run OR it could count as my first training run. I decided it would be my last fun run and had cereal instead of PB toast before it.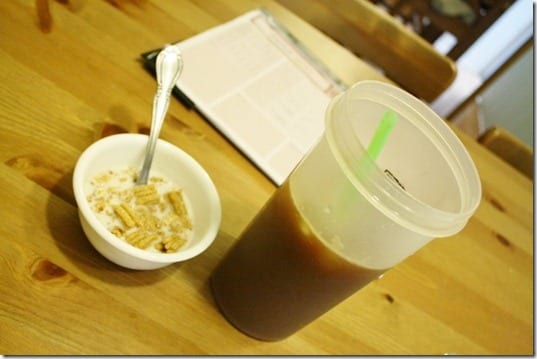 Well, good thing this wasn't a training run because I totally crashed and burned. I cut my planned 10 miles to 8 with a lot of walking breaks. Today was not my day, but Monday will be.
When I got back I was probably super dehydrated, but felt hungry. I chomped on the last of our my cherries while making breakfast #2.
This Amy's Tofu Scramble meal was part of my frozen food aisle jackpot earlier this week!
I plated it and served the meal up with sliced tomatoes and a tortilla (unpictured).
Plating a frozen meal does wonders for how it tastes, don't ya think
Then, I ran errands which included getting one of those reusable Starbucks cups. My smoothies don't fit in anything I have!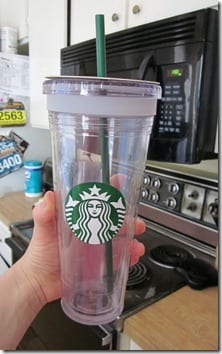 I tested it out with some Diet Dr. Pepper. It works.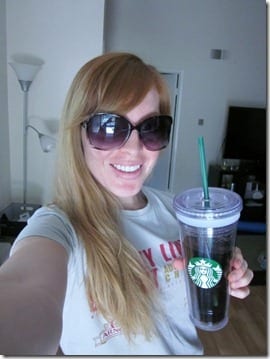 Now I'm baking and throwing together a salad for a family BBQ. ! 

www.nataliedee.com
Question: Do you say "cook out", "BBQ", "grill" or other?
I say Barbecue.
Run SMART Goals
Fill out this form to get the SMART Running Goals worksheet to your inbox!