Recently NuNaturals contacted me to try their line of Stevia products. I jumped at the chance because I have been in love with Stevia for over a year now, but haven't baked with it yet.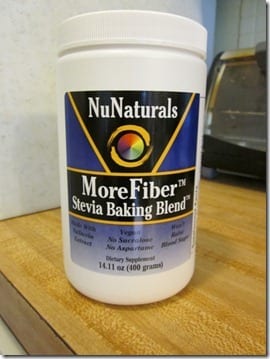 Inspired by Ben's almond cupcake from this weekend I wanted to make almond cupcakes topped with frosting and coconut. I used this recipe from the Pastry Affair as a starting point and tweaked it some.
Almond Cupcake Recipe – no sugar
Ingredients:
1/2 cup stevia
3/4 stick butter
2 eggs
1/2 tsp vanilla extract
1/2 tsp almond extract
1 1/2 cups all purpose flour
1 tsp baking powder
1 tsp baking soda
1/2 almond milk, add more as needed when you combine to achieve batter consistency
Directions: Mix dry ingredients. Separately, mix wet. Combine slowly. Bake at 350 degrees for 15-20 minutes or until done.
My #1 baking tip is to make sure and bake an extra one for yourself. You have to taste your work!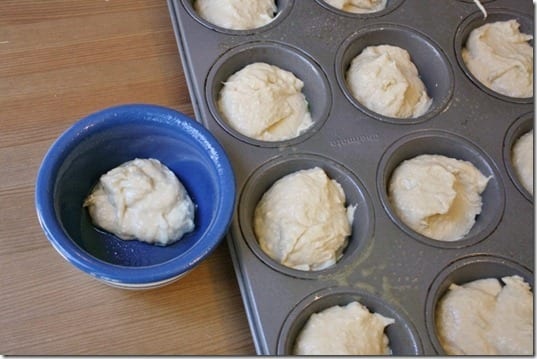 Try your cupcake when it's still warm.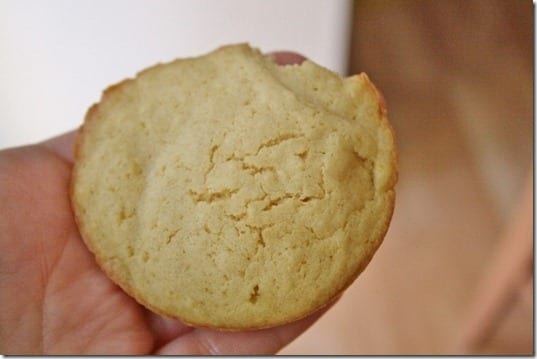 But, make sure to frost it first!
Baking Tip #2: Try not to make inappropriate noises while consuming as your neighbors already judge you for so many other reasons…
This recipe makes 12 cupcakes. There are only 9 on this plate. Do with that what you will
I love cooking and baking, but have tons of baking failures. I finally realized that BUTTER is the key to good baked goods. In the past I've always tried to make things healthier with apple sauce or pumpkin – but they never go over well
This time everyone loved them! Ben and my brother Michael are often my harshest critics and they gobbled them up.
Use.Real.Butter.
It doesn't have to be 3 sticks per recipe, but use it.
Yes, Paula – I'm finally a believer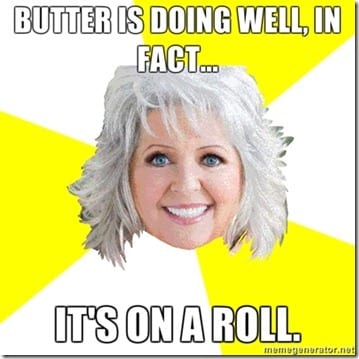 (source)
Finally, Frost to your liking and dip into shredded coconut. I uses store bought stuff because I didn't have a lot of time. It works.
Enjoy!
True…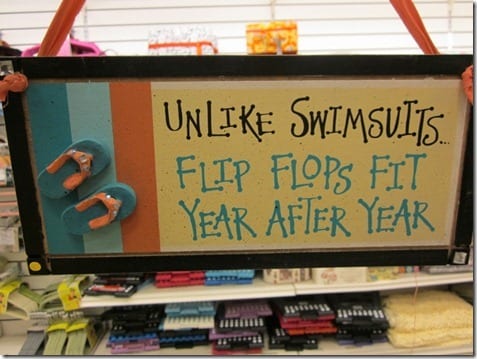 No time for makeup today! This actually happens daily often, but I don't talk about it. It makes me happy to not wear makeup – especially at the end of the night when I don't have to take it off!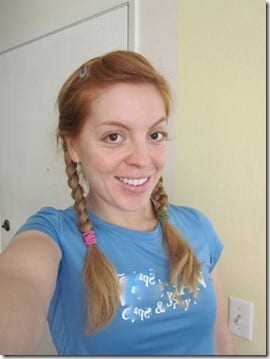 Question: Are you afraid of any ingredients?
I used to shy away from butter, but now I'm a "Butter Believer"!
Run SMART Goals
Fill out this form to get the SMART Running Goals worksheet to your inbox!