This morning I had "cardio of my choice" to do for my training program. My choice is running
I did 4 easy miles in 35:47 – 8:56 average pace.
So, my miles were easy, but taking a picture of my foot was not.
See, that blurry dot? I feel like I stepped on something, but it's kinda under my skin. Will my body just dissolve it or do I need to go to the doctor?
Yes. That's a serious question. Please advise.
Vegas ate my flowers for his breakfast…
I'm not sure if he loves them or hates them, but he keeps biting at it?!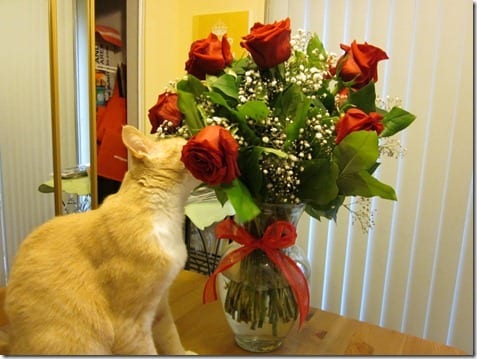 I try to keep my diet "flower-free" so I had waffles and eggs.
I finally bought soy milk to go in my iced coffee! I've mentioned it before but almond milk always curdles in my IC. But, I had a life time supply of almond milk from Costco to finish before I could enjoy curdle free iced coffee again. The time is now.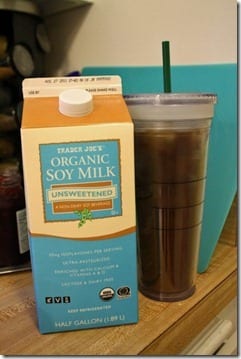 This weekend at the Grandma's Marathon in Duluth the winner thought he crossed the finish line, but it was really just a timing mat! He almost lost 1st place…
Good thing I'll never win a race because when I stop, I stop.
Run SMART Goals
Fill out this form to get the SMART Running Goals worksheet to your inbox!