I look forward to my Confession Thursday posts. It's nice to get things off my flat chest.
Confession #1: I've had my hair in braids for days and recently realized I don't actually have to ever wash it again. Score one for the stinky girl!
Confession #2: I am notorious for taking a bite of something and going back 2 seconds later for another. Then, another…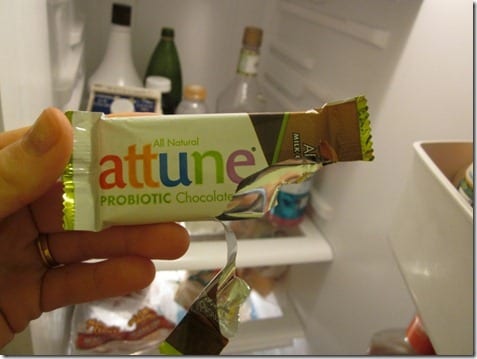 Speaking of candy bars, I ate this one after my first client / before kick boxing this morning. Yep, it's a candy bar. Yep, it's delicious.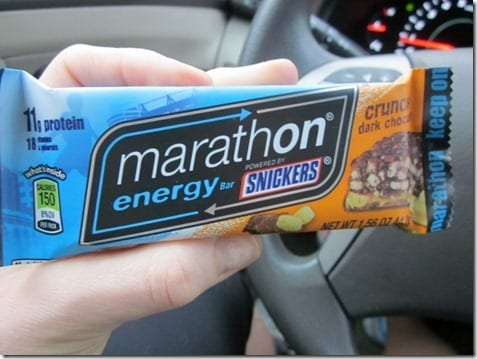 Confession #3: I didn't post last night because I'm bored of myself so I assume you're bored of me too.
Recently I read a mean rant on another blog about how bullcrap daily food blogging is. Now I don't want to be a traitor to my peeps or anything, but I had to agree with the opinion that – "Taking pictures of your same-o unexciting breakfast for the 87th time is lame."
There was a ton of comments agreeing with this rant, but at the same time daily food blogs continue to be the most popular. I don't get it.
Not that one random ish talker is going to stop me from doing my thing, but you can only watch the same rerun so many times before you're sick of the show, right? Noted.
Side note: I will NOT link to this rant because I think rude posts are NOT COOL
Confession #4: I suggested Ben make hardboiled eggs for his lunch, but I planned on stealing them the whole time. He makes the best eggs and he peels them for me!
Confession #5: Our water is shut off until 11am so I can't take a shower. No biggie (see #1).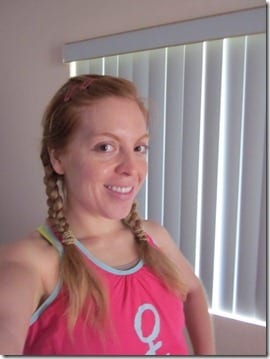 Confession #6: Since there wasn't a nutrition label to guide me, I have decided this package of watermelons contains 1 serving
Confession #7: Ben's been eating salads every day for lunch. I'm glad he's getting healthier, but am a little worried he's going to get skinny and I'm going to have to be the man of the house. I don't want to hafta kill spiders!
Confession #8: I have a hard core crush on Evelyn from Basketball Wives.
Confession #9: I left kickboxing early today because the music sucked. Boo.
Confession #10: I think the only people who ask, "Does this make me look fat?" are skinny people. If you really thought you were fat would you really want someone else to confirm it?
Got anything to confess???
Run SMART Goals
Fill out this form to get the SMART Running Goals worksheet to your inbox!