I had a 7am client this morning, so I set my alarm for 5:40am to get in 4 miles before heading to work.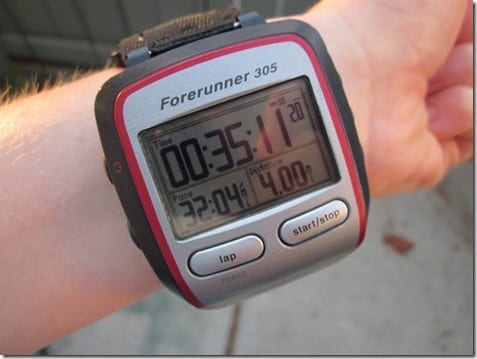 Since I took a little too long getting out the door for my run I had to eat breakfast on the go!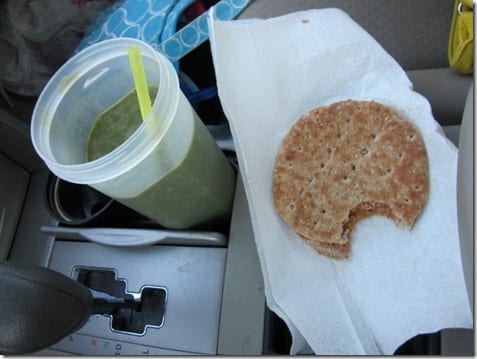 Nothing like a green smoothie in the car on a Monday morning…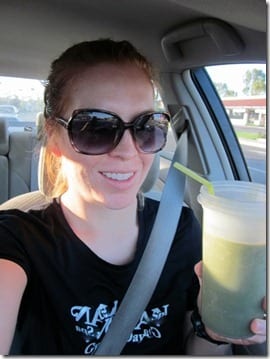 After my client I did my own strength work out. I was about to head to the near by coffee shop to blog before my next appointment when Ben called and asked, "Have you seen my keys?"
We retraced out steps and it turns out they were in my car from yesterday's visit to my mom's! #MondayFail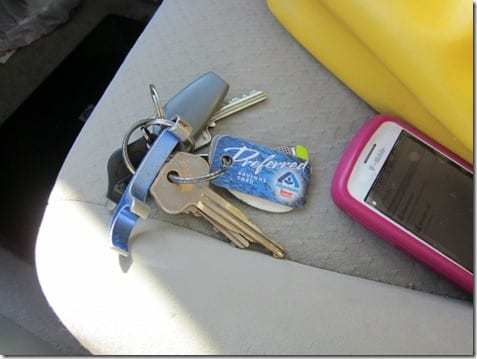 Luckily, I had a few minutes to race them back to him so he could get to work and I'm sipping on a homemade iced coffee (and eating a banana) instead!
I have to head back to work, but wanted to share my
August 2011 Goals:
1. Stick to Marathon Training. Plan: Get in 1 good long run, 1 tempo run and 1 mid-length MP run a week. Do abs and strength 2 times a week, ideally 3.
2. Take good care of myself. Plan: Get into bed by 10pm. Get up early to run and have time to stretch!
3. Lose 2 pounds. Track eats. Drink enough water. Listen to my body.
4. Get organized. Plan: Make schedule for blogging, emails and training. Don't work too late into the night.
Question: Got any goals to share?
Run SMART Goals
Fill out this form to get the SMART Running Goals worksheet to your inbox!