Happy Saturday! Before I forget, last night I made an awesome fruit salad with plums, watermelon, naners and pineapple cottage cheese. Oh, and lots of Puffins. I was carb loading, always am really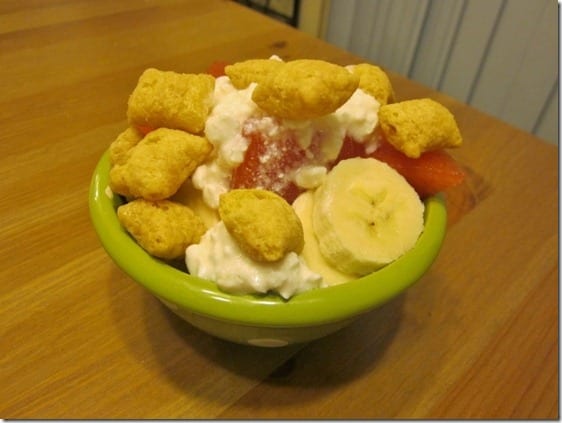 I set my alarm for 5:16am to try and get running before it got too hot. I'm in Southern California and we've had a really mild summer (hasn't even got above 95), but the heat is here now!
I fueled up with a TJ's sprouted sesame bagel with Barney Butter and iced coffee.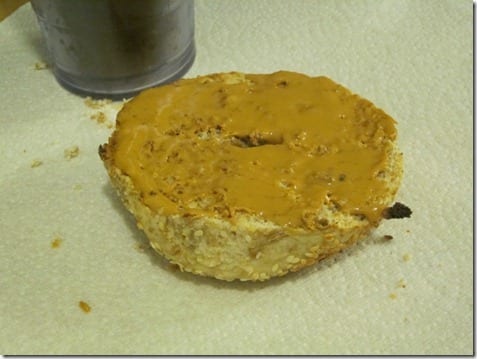 Then, I set off for my 20 mile long run.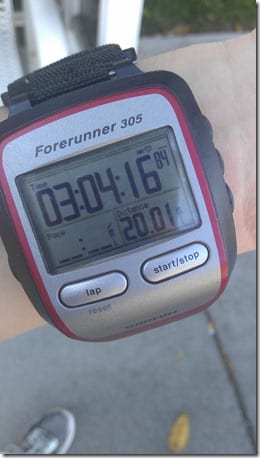 It was okay. I didn't feel great, but was able to push through when I wanted to quit at mile 15. I got a weird neck spasm at mile 14 and took a long break to stretch it out.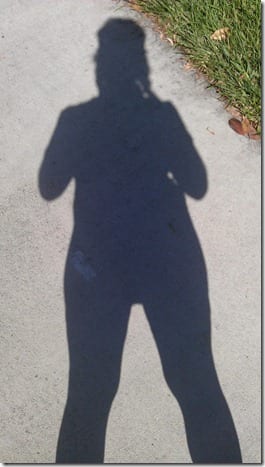 20 Miles – 3:04:16 Average Pace 9:14
I'm going to break it down so I can reference this for next time. Scroll down, thanks.
Mile 1: 8:56

Mile 2: 8:53

Mile 3: 8:55

Mile 4: 8:48

Mile 5: 8:47

Mile 6: 8:52

Mile 7: 8:58 (Gu #1)

Mile 8: 8:52

Mile 9: 8:59

Mile 10: 9:05

Mile 11: 9:10

Mile 12: 9:23

Mile 13: 9:10 (Gu #2 around here)

Mile 14: 9:12

Mile 15: 9:18

Mile 16: 10:42

Mile 17: 9:28

Mile 18: 9:29

Mile 19: 9:30

Mile 20: 9:38
Unfortunately, last year's 20 miler was 3 minutes faster. I pretty much used the exact same route too! I feel like I've gotten faster this year so that must be a fuel/hydration/rest issue I need to examine.
Just happy to be done.
Ben bought me a big bag of ice so I couldn't skip the ice bath like I wanted. Some girls get flowers, I get ice.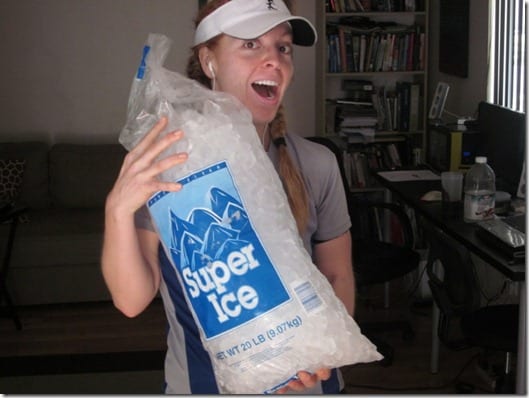 * I only used half of it and stayed in for 10 minutes. Ice baths are no joke.
And I scarfed down this bar as soon as I got home. I don't know if it was the fact that I just ran 20 miles and anything would have tasted good or what, but I thought this was delicious!!!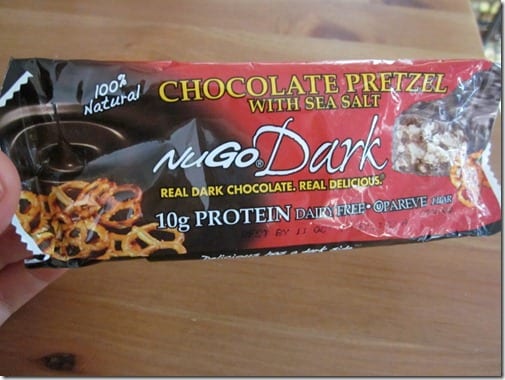 Plans for the day include lunch out (preferably somewhere "all you can eat") and going to see The Help with my mom
  Though, I really want to take a nap in there somewhere…
Have a great day!
Run SMART Goals
Fill out this form to get the SMART Running Goals worksheet to your inbox!