I forgot the power cord to my laptop at my mom's so I'm struggling to use this little lapper. So, if you've noticed RER is weirder than normal, we'll blame it on that. I can't go get my cord until Wednesday, so we'll see how this goes.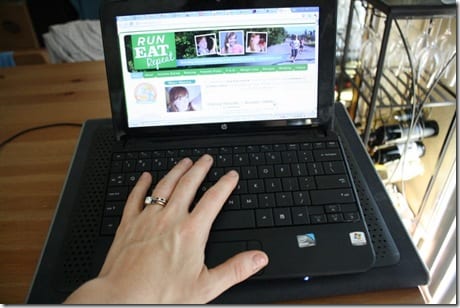 But, I'm not complaining about my massive hands. I'm just glad they're not part of a hand sandwich!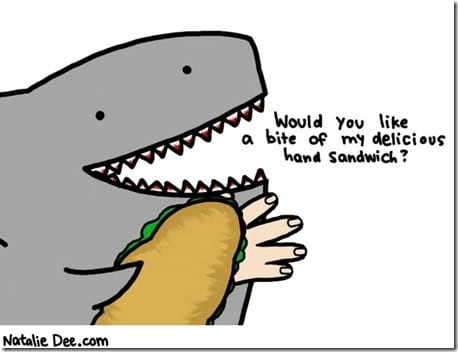 (nataliedee.com)
Lunch was one of my more random salads. As I was heating up some fake chik'n nuggets I spotted this TJ's find in my cabinet. I heated half of this and added it to the salad too.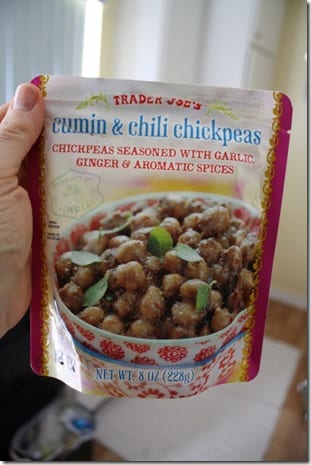 So, there's romaine, curry chickpeas, fake chik'n nuggest and hummus.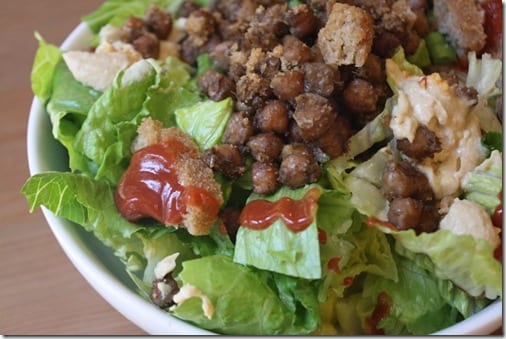 Served up with toast just like I like it.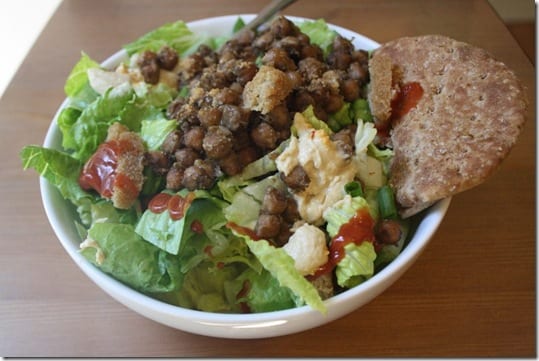 But, not just any hummus… my old favorite – Sabra Garlic.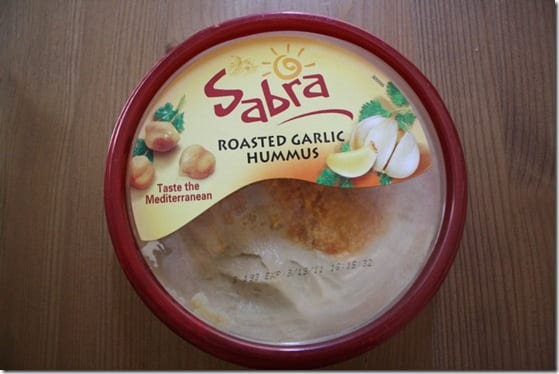 However, my new favorite is Sabra Chipotle they just didn't have it 🙁
RER PSA: This gum is not good. That must be the reason it was on clearance. 
   See ya tonight!
Run SMART Goals
Fill out this form to get the SMART Running Goals worksheet to your inbox!