I did it! I did three 20 mile runs this training program!!! That's super crazy because this will be my fourth marathon and I have never done more than one 20 in training!!!
The first time I only did one 19 miler. For the second marathon training I did one really crappy 20 miler (in Maryland).
And last year I did one 20 miler and one 19 miler (where my big butt got me a fan).
Even though I have faltered some with mid-week runs I have really tried to stay on my marathon training plan for long runs. This was a lot harder than my casual approach of the past so we'll see what happens 🙂
This morning I woke up and fueled for my run. I wasn't really feeling up to a 20 mile run, but I told myself this was my last long run before taper and to just knock out the miles and not worry about time.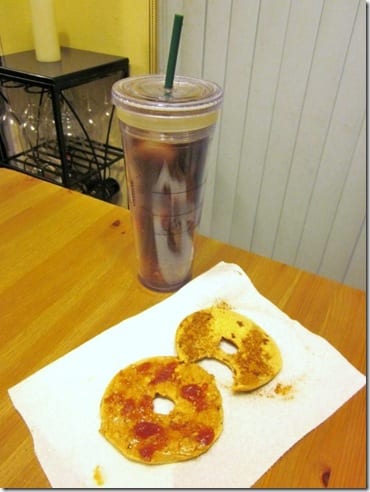 I packed gatorade, 2 gels and a packet of sports beans. I really think eating every 5 miles is key for me on long runs!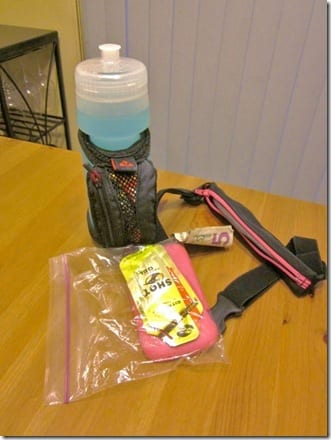 Then, I drove to my favorite loop (complete with bathrooms and a water fountain) and went for it.
I didn't feel amazing, I didn't feel bad. Overall I think it was a solid run. I'm kind of ready for marathon training to be over so my head isn't really in the game, you know?
But, I've decided either
a.) Marathons are for crazy people
OR
b.) Marathon training makes you crazy
Because some of the thoughts that go through my head when I'm running for over 3 hours at a time are insane! I don't know if it's because I run by myself and it's basically like solitary confinement or what, but my crazy thoughts included:
– I would likely commit murder over a piece of good garlic bread
– 100% convinced porno actresses are in fact good actresses because that can't actually be that much fun in front of people
– The post office is amazing
– Running is the great love of my life
– I should quit running all together
See?! Crazy. Don't sign up for a marathon if you need to be of sound mind and body for the rest of your life. Just sayin'
Anyways – I did it!
Here are my splits for my personal reference:
20 miles – 3:02:50 Average Pace 9:08
Mile 1: 9:03

Mile 2: 9:00

Mile 3: 9:08

Mile 4: 9:02

Mile 5: 9:08

Mile 6: 8:58 *Gel taken right before! It works 🙂

Mile 7: 9:06

Mile 8: 9:22

Mile 9: 9:11

Mile 10: 9:10

Mile 11: 9:02 *Gel 🙂

Mile 12: 9:14

Mile 13: 9:14

Mile 14: 9:14

Mile 15: 9:09 *Gel devoured

Mile 16: 9:00

Mile 17: 9:09

Mile 18: 9:13

Mile 19: 9:13

Mile 20: 9:10
20 miles takes a lot out of a person – this is obvious from the fact that I'm holding up "0 and 2" thinking it's "20". Tragic.
This training program went really well and I'm just ready for a break! I learned a lot these last few weeks especially about fueling for long runs!
For reference:
My first 20 for this plan was on August 27th.
My 20 mile run week before last was super strong – I wasn't that hardcore today.
We'll see if more 20 milers make a difference on race day!
Straight from the run I headed to Whole Foods where I spent all my little pesos on the hot food bar…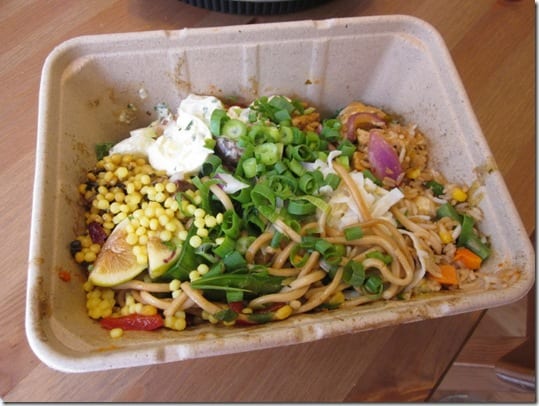 And the Dessert Bar!!! This is a mix of 2 types of bread pudding and a small scoop of tiramisu for Ben.
Annnd a massive piece of corn bread I shared with him too.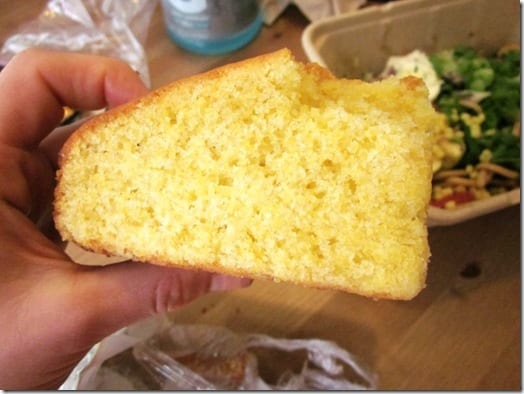 The figs in my salad were green ones and weren't very sweet 🙁 I'm not too familiar with figs so I don't know how they're supposed to taste though. Ben and I ended up discussing them. This brings me to Ben's joke of the day…
"The hate mongers have it wrong – God hates figs" 😉      
I have a few more sold runs this week. Then, a half marathon on Saturday – that I am NOT running fast. I was supposed to do 13 miles that day anyways. But, it'll be taper time by Wednesday! Super happy about that 🙂
I took this picture at Blogher in the Gatorade booth and think today is a good day to post it…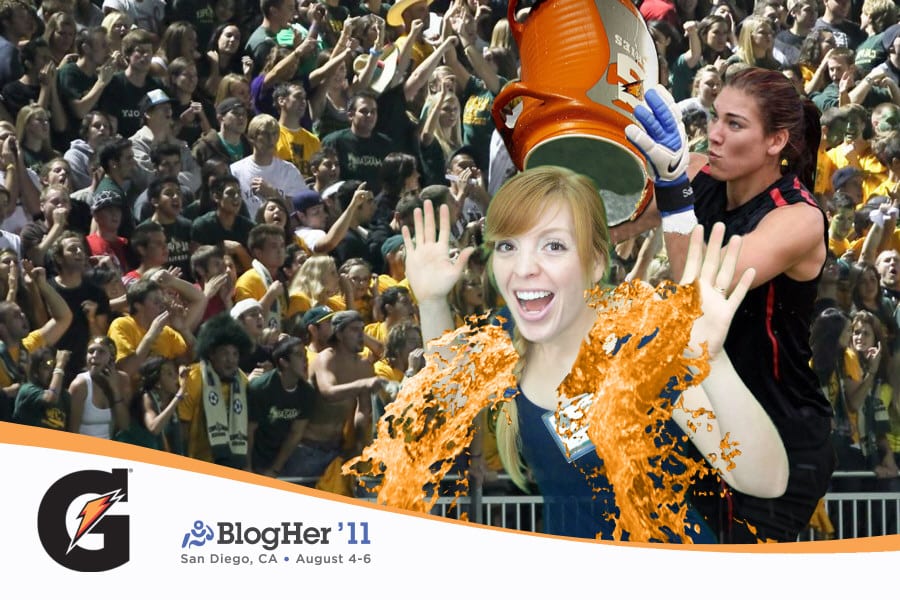 Question: Like figs?
I never buy them, so I know nothing about them
Run SMART Goals
Fill out this form to get the SMART Running Goals worksheet to your inbox!