Did you know today is Johnny Appleseed Day?! In honor of this prestigious holiday I chomped on an apple. No pic because I was busy eating. I'm going to double the apple love and eat some of my Pumpkin Apple Crisp…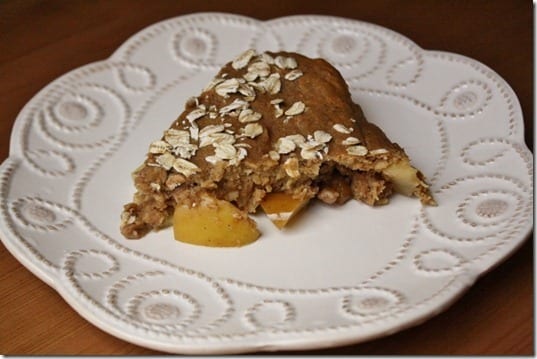 with ice cream for dessert tonight! Had some last night and forgot to mention it! Busted.
I am about to leave for work and hope it's not obvious I smudged my eye shadow on. I didn't realize until I started putting make-up on that Ben used one of my brushes as a tool for his weekend house project?!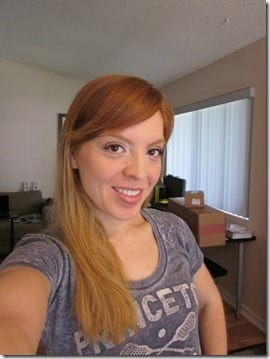 Yes, that would be one of my eye shadow brushes sticking out of the ceiling. Apparently, I don't wear make-up nearly enough and it wouldn't occur to him that I ever use any of that crap I leave on the bathroom sink…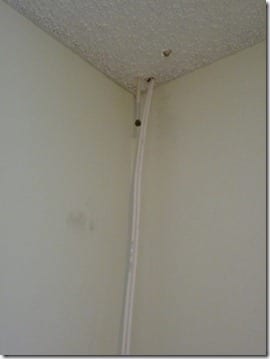 I didn't post these PopCorners in my Costco Must Haves list because I barely discovered them Friday.
They are so good! I sampled all 4 flavors and the Kettle Corn is the best, but I knew Ben would only help me make a dent in the saltier options so I went with Sea Salt flavor.
First Cheetos croutons, now PopCorner Croutons! I love salad toppings!
I better find some other crouton options soon, or I'll be forced to use candy bars…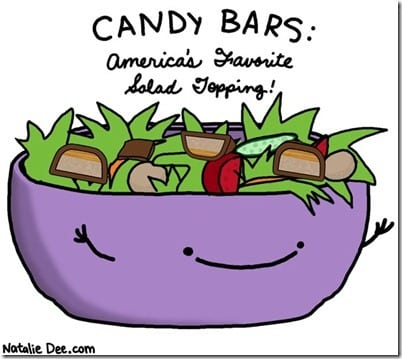 (nataliedee.com)
Well, if I'm not putting candy on my salad I'll at least have one for dessert
I ate lunch while watching House Hunters. Watching that show while poor is like watching Food Network while on a diet. I want all of it!
Question: What's your favorite option at a restaurant salad bar?
I love hard boiled eggs and chickpeas. Predictable. If I'm at Whole Foods I love EVERYTHING.
Run SMART Goals
Fill out this form to get the SMART Running Goals worksheet to your inbox!