Today is national (iced) coffee day! Since Dunkin Donuts still hasn't made it to California, I have to settle for homemade stuff.
But, I would like to made this a formal invitation to DD to open a location in Irvine,CA asap. P.S. Florida DD, I'll see you soon!
My gym has a spa and I have major uni-brow so I peeked in to see if they had an opening for a quick wax.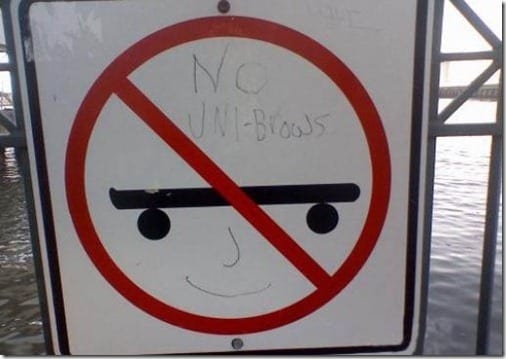 (source)
Unfortunately, my skin is super sensitive and every time I get waxed I need to hide my face for hours. It's probably for the best as I have a lot of gross pimples this week (my head is angled a certain way for a reason).
In other red news… I told myself my last watermelon would be the final one of the season. Um, I couldn't stand it any longer and stopped at the store for one serving. If Costco has them next time I go there I'll probably get another "last one of the season".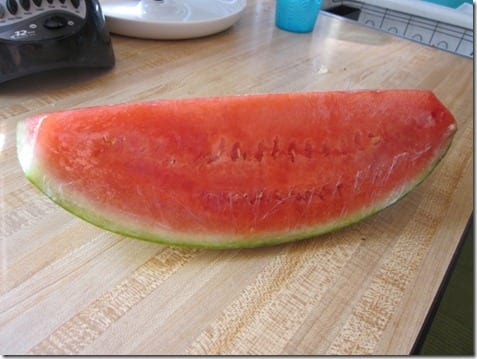 Wish Bone Salad Sampler Kit Giveaway!!!!
If you've been reading RER for more than 1 day you might have noticed that I LOVE salads (always have even before the blog, just like running). I also LOVE volume eating – this giveaway is right up my alley.
Wish-Bone Salad Dressing Co. challenged me to get out of my salad rut by trying one of their new salad dressings. They sent me four kinds, a new salad bucket and a gift card to purchase salad ingredients.
I used the Mediterranean Italian on today's salad and have used the Bruschetta Italian as a steak marinade for Ben in the past. He was raised on this stuff and loves it on protein.
I really appreciate that they understand the need for a BIG salad bowl!!!
I picked up some chopped veggies and tuna to change up my salad today.
The bowl comes with a lid, plus an extra compartment for dressing
(or chocolate for lunch dessert).
Wish-Bone wants to challenge you to get out of your salad rut too! And they are sending a "Salad Sampler Kit" to one RER reader.
To Enter: Leave a comment answering "When was the last time you had a salad (side or entrée)?"
US residents only. Ends Friday 9/30 at 12pm PST. *Disclaimer – I was sent this salad sampler package plus a few for my friends for free. All the opinions on RER are honest and 100% my own.
Run SMART Goals
Fill out this form to get the SMART Running Goals worksheet to your inbox!