It's Confession Thursday! But, don't get too excited, what happens on the cruise stays on the cruise…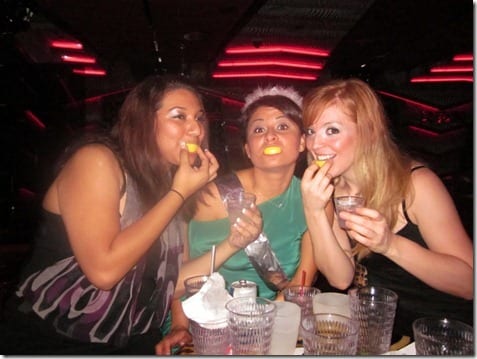 So this is going to be clean unlike my sense of humor.
1. I really have the worst body confidence. And I HATE shirts with cocky phrases on them. But, K Swiss recently sent me two workout shirts from Jillian Michael's Killer Body gear line and I wanted to give them a shot. I know Jillian can pull this shirt off, but me not-so-much.
I wore the "Suck it Saddlebags" tank to the gym this morning for a strength session and was a little self conscious at first. Then, I forgot about it and just did my thing. If nothing else, I'm hoping this shirt will help me really work on those damn saddlebags!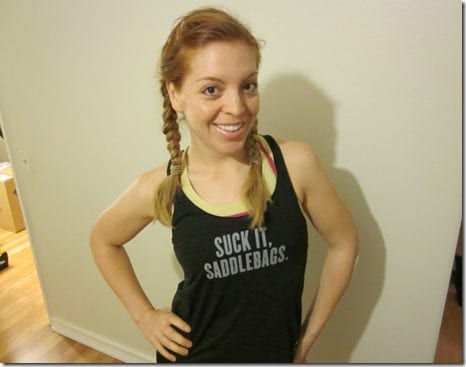 Plus, despite the fact that I'm not completely happy with things I always say that you have to enjoy your body/life/house "as is". Life is too short to wait for "10 pounds" to do something. Sadly, that's something I did for years in college.
#2. But, I better slow down on the Pumpkin Butter consumption if I really want those saddlebags to go away. (See above.)
#3. I ate half a package of watermelon on the way home from the gym. So, we'll focus on my amazing b-egg sandwich in an effort to sweep that under the rug.
#4. I bought three packages of gum for my upcoming Panama trip. Let's just say I need to hit the store again before we leave or I won't have any while I'm gone.
#5. We are barely planning our Panama trip and leave Saturday morning! So, I didn't have time for an Ask a Monican vlog this week. Send me questions if you want to hear me ramble when I get back!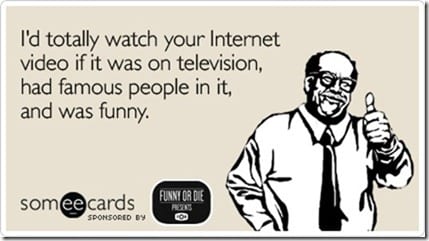 Question: Do you have body confidence? Would you wear a shirt with a cocky phrase??
Run SMART Goals
Fill out this form to get the SMART Running Goals worksheet to your inbox!