After the Panama Canal we went to Ciudad Viejo. It's one of the older areas of Panama and has a lot of history.
We visited a few Catholic churches. I may have mentioned it, repeatedly every time I do confession Thursday but I was raised Catholic and really appreciate this.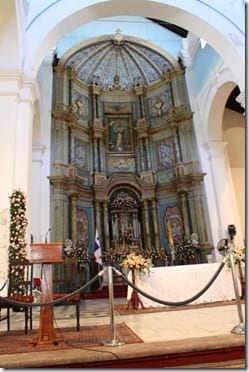 Said a little prayer here <3 I needed that.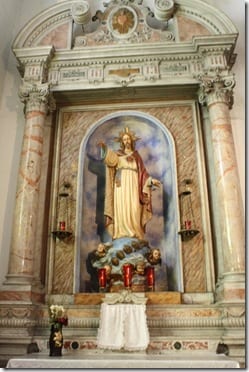 We walked around and explored building and more churches that were built in the 1600s. Remember, I live in SoCal where basically nothing is older than the 1980s so it's big deal to me.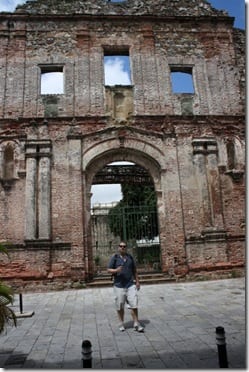 It was hot so we grabbed some raspados from a cart for refreshment.
And continued to explore…
There was an amazing view of the Panama City skyline!
From here we had our tour guide drop us off somewhere for lunch. We were insistent on finding something small and local, but that was a battle of sorts. We ended up at a local chain that did have a lot of local residents, so it worked.
I got pollo asada, "salad" (coleslaw) and arroz con vegetables. It might have been my hunger talking, but I thought it was delicious!
We stopped at Dunkin Donuts for the second time today and this time got a treat to go with our shared iced coffee. It was disappointing, which is a plus because I let Ben have it after one bite.
Then, we took a break and headed back to the hotel for a break. Blogging and calls home via Skype ensued.
We decided to look around at a few near-by places for dinner and nothing really jumped out at us. On our route we stopped in a grocery store and decided to piece together dinner there!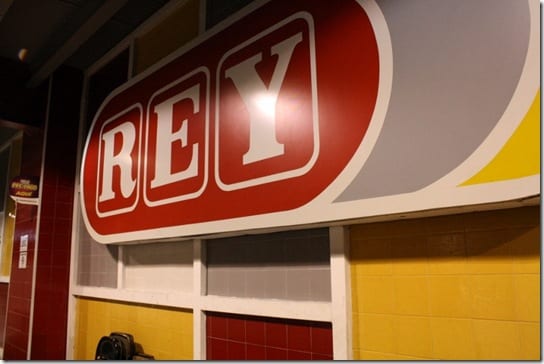 I love checking out local grocery stores when I travel. Is that weird?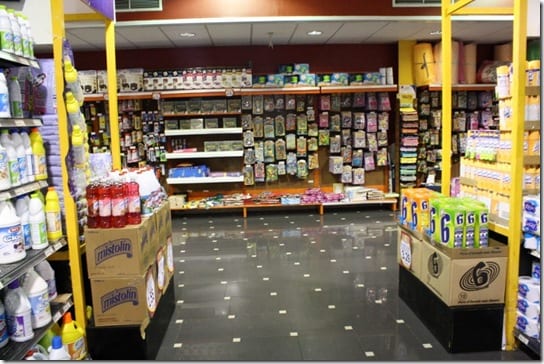 We ended up with quite the feast and enjoyed our local meal on the floor of our hotel room. Romantic, no?
Our spread included: chicken tamales (wrapped in banana leaves), empanadas, salad, mixed veggies, tuna salad with macaroni
And dessert! A guyaba jelly roll and fancy layered pastry
Ben was proud of his beverage
I was proud to find a Zevia!
We're heading to a park tomorrow. Better bust out the bug spray!
Run SMART Goals
Fill out this form to get the SMART Running Goals worksheet to your inbox!