Ben and I moved our vacation inland to the rain forest for a few days.
But, this morning I made oatmeal with hot water from the coffee maker… I've been rolling with this little trick for years – anyone else do this?
And we took a walk outside.
There is a really great walking/running/biking path in Panama City along the water way. I wasn't comfortable going for a run by myself so Ben and I decided to walk it and enjoy the view. 
I did get a little jealous of the runners though…
And took off for a few meters to feel the pound.
We stayed the first two nights at the Marriot Hotel in Panama City. This is a little fancy for us, but one of my training clients works for the Marriott and got us a sweet discount!!! Thanks Becky 😉
The hotel is in downtown so it was surrounded by busy streets, honking cars, restaurants and stores.
We are staying at a small B&B in Gamboa. The owner of the place picked us up from the hotel and gave us a little tour of the area along the way.
It's a super cute old house with a communal dining area. Breakfast is included.
As soon as we got here we crashed and took a short nap. Then, we grabbed our snacks and got walking. We are a short walk away from the road into the rainforest.
We were DENIED at the visitor center because it unexpectedly decided to close early (that's how they roll). So we had our own fun pretending like we spotted some amazing rain forest animal.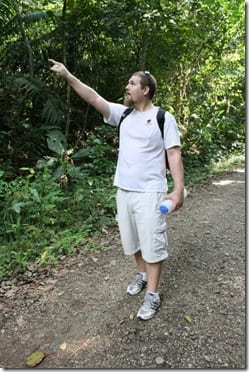 What is that?!
Over there!
Ahhh! It's getting closer!
Note: Ben has backed away at this point and I am possibly in danger.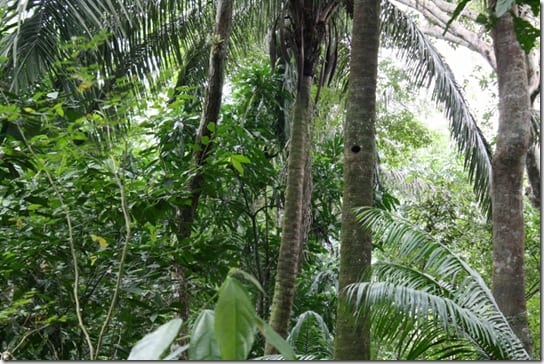 We walked back to our hotel sweaty and defeated. But, that defeat didn't last for long when we found a tiny market that sold soda and snacks.
We relaxed in our room and planned out the rest of our trip until dinner. It was a chicken dish with the most amazing butter sauce.
Plus dessert!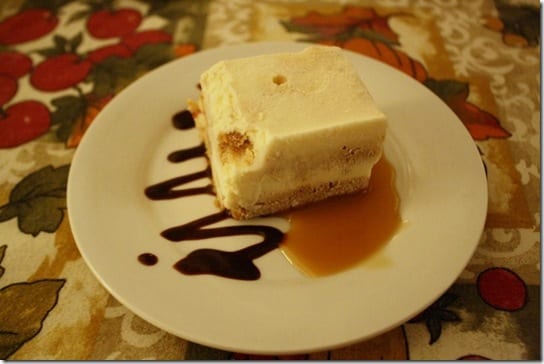 Check out this sign that is on the street here (there on a few different streets around town). What is this supposed to be?! And should I be running from him or to him? 😉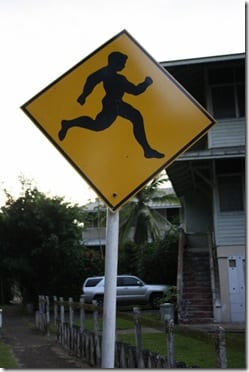 All I know is it makes me want to run AND pump iron.
Question: What is this sign warning/announcing?!
Run SMART Goals
Fill out this form to get the SMART Running Goals worksheet to your inbox!