I was asked about HIIT – High Intensity Interval Training this week. Tabata style workouts fall under this category, but they are super intense.
Luckily, you don't have to jump straight into Tabata workouts and risk collapsing at the gym. Just like you start running by going slower and/or walking, you should start high intensity workouts with easier moves.
I use this Tabata timer to set it up. It's perfect because you don't have to see the computer while you're doing it – just crank up the volume!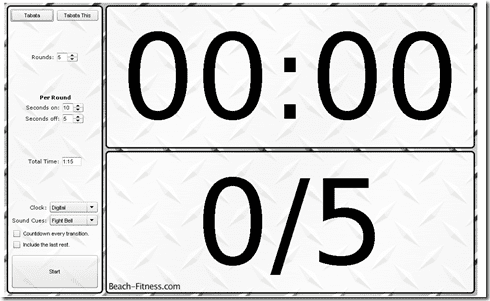 Do these 5 moves for 20 seconds. Rest for 10 seconds and Repeat.
*Consult your doctor before starting a new exercise program.
See ya in a bit!
*This workout is being submitted as part of The 6 Weeks of Bliss Challenge!
Run SMART Goals
Fill out this form to get the SMART Running Goals worksheet to your inbox!