This morning I was supposed to do a 6 miler with 4 tempo miles. But, the wind was crazy! I kept my head down so my visor wouldn't fly off and just did what I could.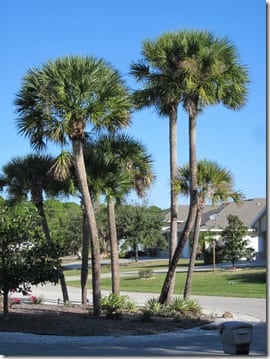 We're leaving super early tomorrow morning so this is my last run in Florida for this trip. I'm going to miss the flat land!!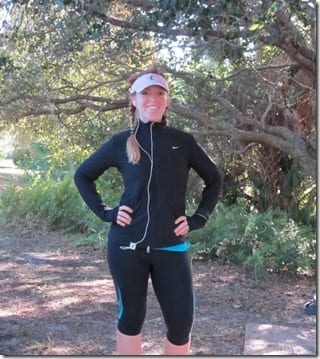 It's a beautiful day, but chili con carne.
Breakfast was a big egg scramble with spinach, salsa (lazy girl's chopped tomatoes!) and laughing cow cheese. Plus PB&J with banana.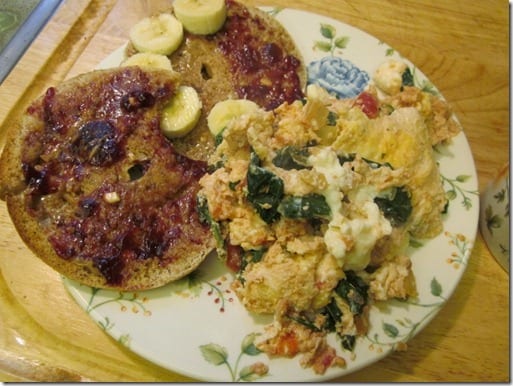 After breakfast Ben's mom and I went to the store. We randomly peeked into Bell's and found these barefoot running style shoes on sale. It was a great deal so I am now the proud owner of knock-off Vibrams. Now I'm super bummed I can't run tomorrow. I am a Tarahumara deep down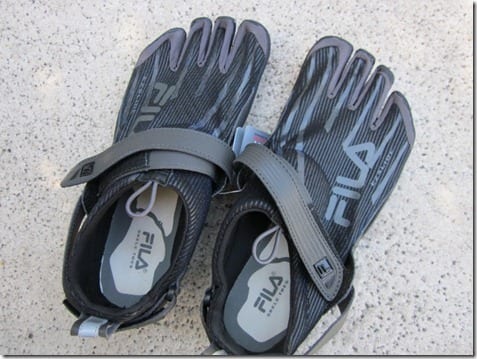 This has been my little blog headquarters these past 2 weeks – the family room. During the day it's super quiet because it's just Ben's mom and dad here.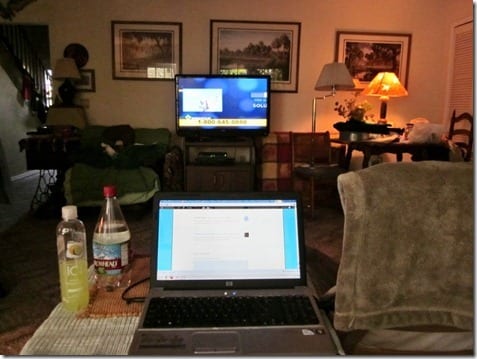 Winner of the 52 Changes Giveaway – Stacey Daly
Question: Would you rather run (or walk) in heavy wind or light rain?
Run SMART Goals
Fill out this form to get the SMART Running Goals worksheet to your inbox!