Yesterday afternoon I went on the hunt for a healthy snack. I wanted something sweet, but with a little protein so I wouldn't be too much of a snack monster the rest of the day.
I took a cracker…
Spread some Fig Jam on it…
And topped it with cottage cheese. Delicious and super easy!
I've been trying to go to sleep early this week so Ben and I haven't been eating dinner together. So when he suggested a last minute date night I figured it was a good idea.
We walked to a local sushi place that we'd never tried before and it happened to be Happy Hour! Appetizers and drinks were super cheap!! I started with a salad and miso soup.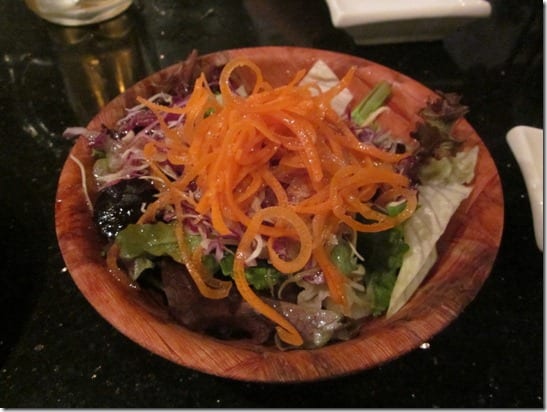 Since they were such a deal we decided to try appetizers we hadn't had before – octopus balls.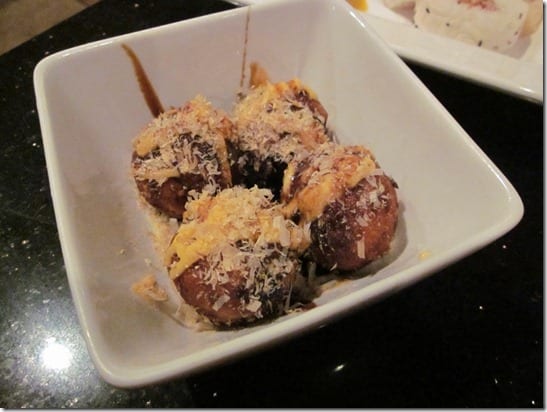 Yes, you read that right, but they were just balls filled with a piece of octopus.
And jalapeño poppers – it was basically avocado stuffed with cottage cheese and fried. Very healthy.
We shared the spicy salmon roll and lobster roll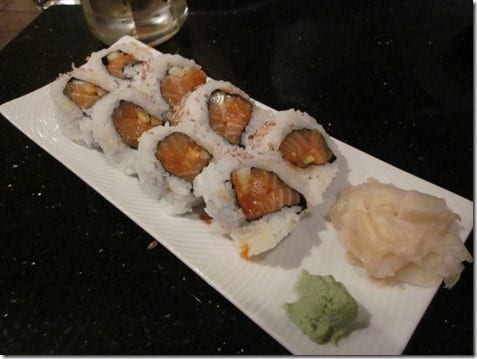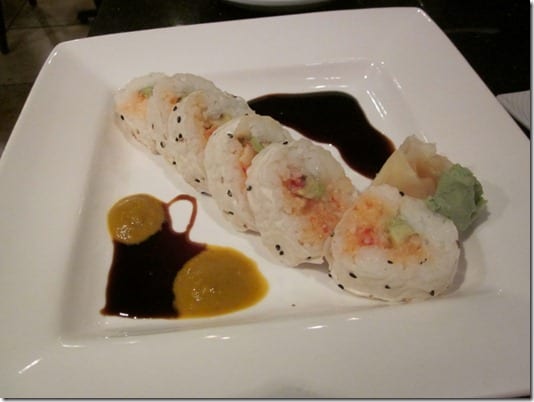 Ben suggested Yogurtland for dessert (it's right next door). I was actually against it, but I am only human so I caved.
Just like some people read Playboy for the articles, I go to Yogurtland for the water… Rrrrrright
I tried to keep it conservative, my cup is on the right. This is about as conservative as I get…
My date <3
This morning I woke up at 4:45a for boot camp. I'm really dragging today. After camp I headed home to eat before my run. It was still dark at 6:40a! C'mon sun, get it together
I drank 2 big glasses of iced coffee with breakfast and will soon be on my way to run. I guess the sun's not the only one who has to get it together…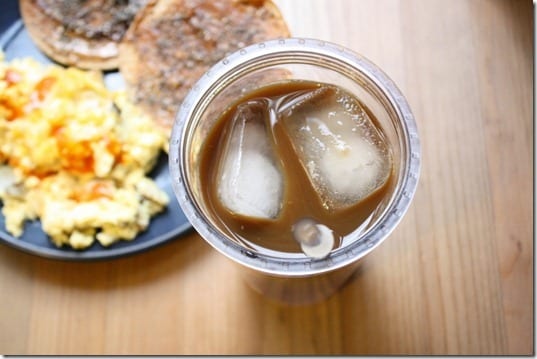 Question: What's your afternoon snack today?
I'm out of those crackers now and need another jam and cottage cheese vehicle.
Run SMART Goals
Fill out this form to get the SMART Running Goals worksheet to your inbox!