Hello from the road!
We're on our way to Las Vegas for the night. As a SoCal native who's driven to Las Vegas numerous times on a Friday I can say the roads were wide open! It's common to hit the worst Vegas traffic for weekend trips.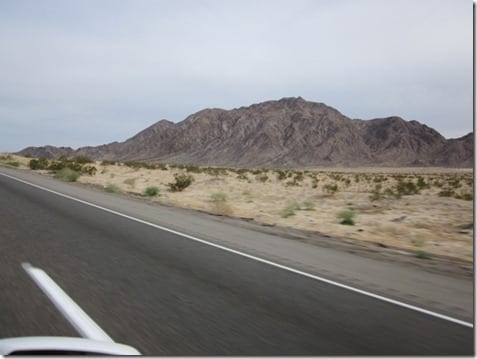 I played passenger today because Ben wanted to drive.
It's good because I was able to catch up on blog reading via the GReader app on my phone…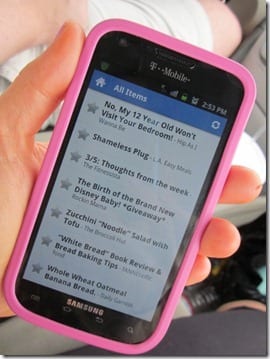 But, bad because I kept getting bored and wanting to snack. I packed lunch by adding some veggie meatballs, almond slivers and dressing to this salad pack.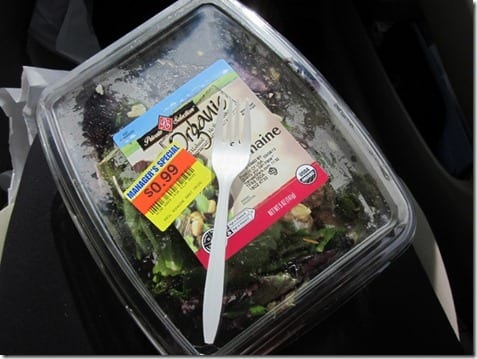 And I packed a lot of snacks for crunching…
Apple (which Ben stole 1/3 of)
Quaker Rice Crisps (which I would not allowed to be stolen)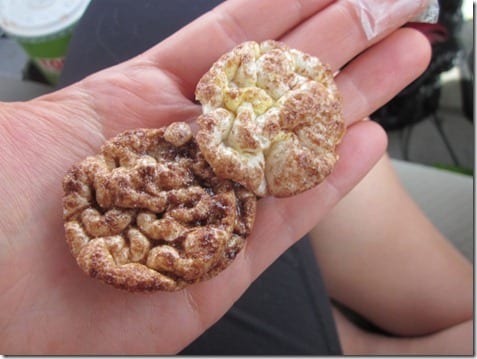 And when you want to keep eating, but shouldn't… celery.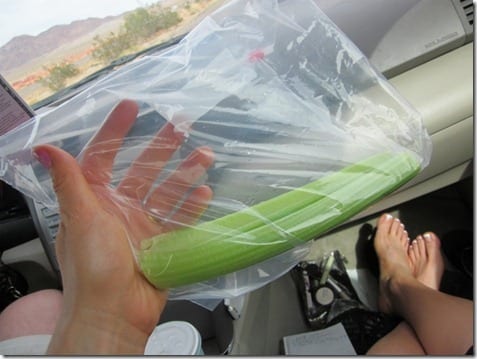 Two pee stops and one ticket later (Boo.) we just passed state line in Nevada!
Last time we drove to Vegas we stopped at the line for dinner. This time we're powering through to get to the hotel. We're in Vegas for my brother's GF Heather's b-day so tonight we're going out to celebrate and then Ben and I are headed home sometime tomorrow.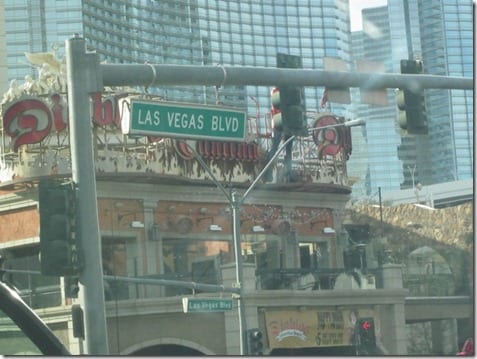 We're staying at Encore – this is fancy for me (Michael found a deal of America).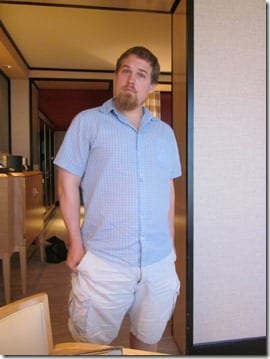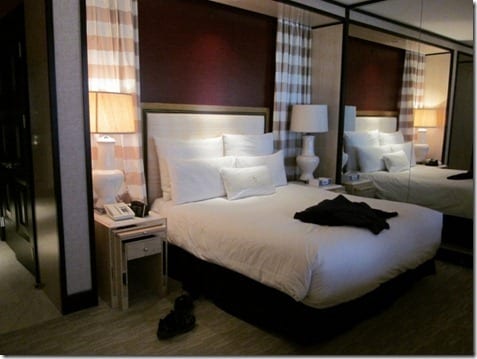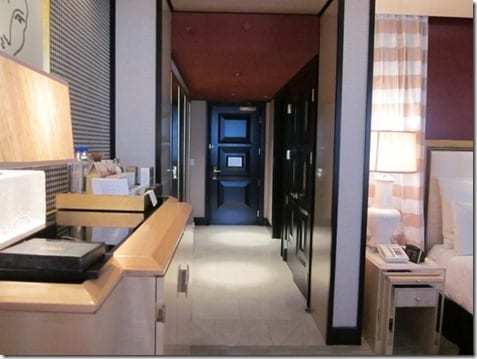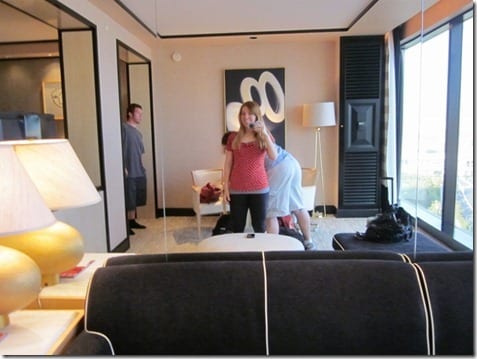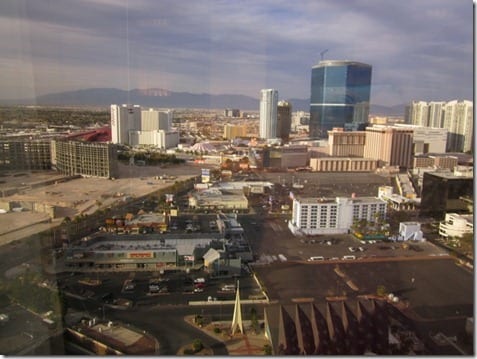 See ya later!
Run SMART Goals
Fill out this form to get the SMART Running Goals worksheet to your inbox!