You guys didn't think I would go all the way to Santa Rosa, Guy Fieri's hometown, and not hit up a Diner's Drive-ins and Dives pick right?!?!
Since Guy is from Santa Rosa there are a lot of Triple D restaurants in the area! Last time we visited Healdsburg we hit up La Texanita.
Today we went to Willie Bird's Restaurant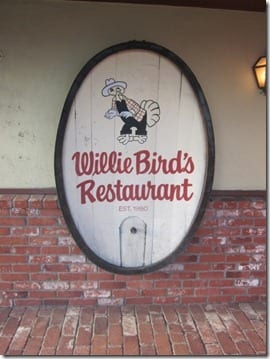 I remember watching this episode too! It's the place that has Thanksgiving year 'round. Everything is about turkey here!
But in case you haven't seen it…
The restaurant is small and has a dark-ish bar on the side. The waitress was superb (I chug water like it's going out of style and she had to refill me 9 times), but the lady at the table next to us mistakenly bathed in perfume and not water this evening.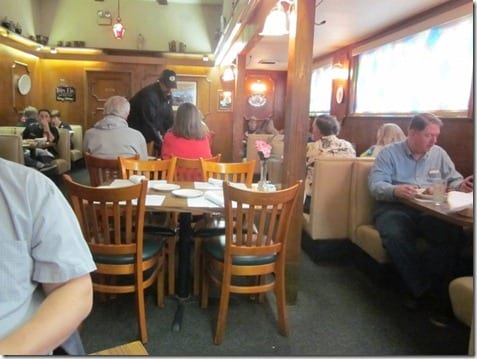 Bread to start – it was a mild sourdough and Ben loved it. If only it was warm…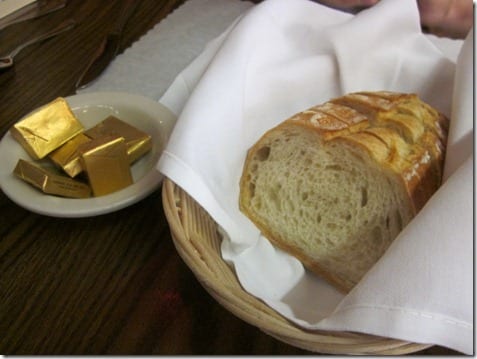 Ben's dinner came with turkey soup and I had a few bites. It was good, not great.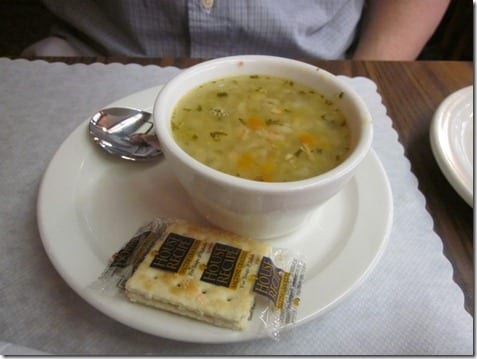 I ordered the Chef Salad that came with 3 kinds of turkey – smoked, roasted and turkey ham.  Ranch on the side.
Ben ordered the Turkey Dinner – just like Thanksgiving! I just asked him,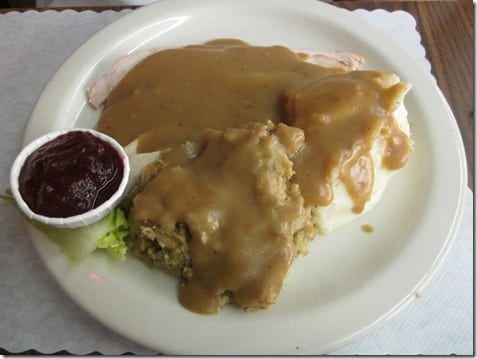 Me: "What was your favorite part of dinner?"
Ben: "The beer."
So, there's that. It's been a long weekend.
Dessert!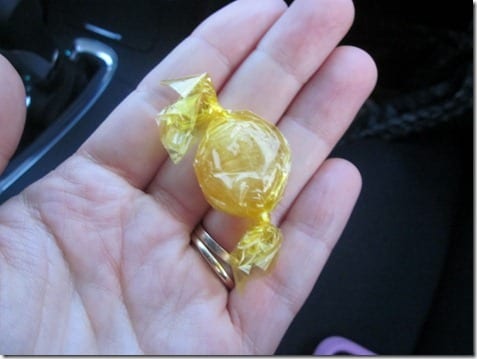 Since it's Sunday I gotta get my plan for the week together!
Sunday Set Up – I'm busted because I haven't been planning my week lately. Even though I'm still out of town, I'm back on the set up wagon.
Eats and Exercise Plan:
B: Eggs, eggs, eggs, egg sandwiches

S: nuts and fruit

L: salads and sandwiches

S: protein shake or protein bar

D:

M: Traveling – sandwich?

T: Turkey with marinara

W: Leftovers

TH: chicken stir-fry

F: Leftovers
Exercise:
M: Treadmill and weights in the tiny hotel gym

T: Speed work

W: 10 miles

TH: Strength and Yoga

F: 5 miles
Search me Sunday!
Here are the searches that brought people to RER this week…
and my responses
"stop calling me again and again" – FINE. Wait, if you'd just answer I could say…
"how many calories do people on survivor eat" – Less than I eat for breakfast.
"can i go on my long run while on my period" – Yes, go.
"keep on having bad races" – Take a break from racing. (Seriously, this has happened to me.)
"skinny runner hate" – Yeah. She's pretty, fast, running 6 marathons this week(!), super nice and even funnier in person. I hate her too.
"everyone thinks i'm great except my husband" – Ouch. I think it's pretty much vice versa for me…
"serious sugar addict" – We should start a support group.
Question: How are you set up for a good week?
Run SMART Goals
Fill out this form to get the SMART Running Goals worksheet to your inbox!