Good Morning and Happy Monday!
Since I ran yesterday I'm taking today as my Rust Day (Running Rest Day). This means I cannot run, but I can do some strength or yoga if I want.
And after last week's fail of a yoga session I still really need to get in there! I'm going to do a strength session after my morning client. Then, I'm going to try and make it to Yoga or spend some good time S-T-R-E-T-C-H-I-N-G
This is a big challenge for me, but I know it's super important.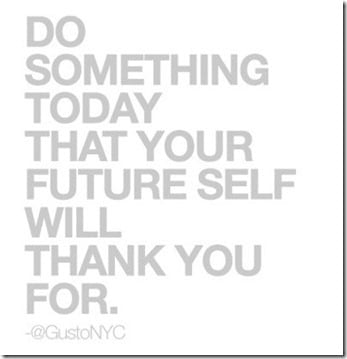 (image source)
Another big challenge is admitting that I've been nighttime eating the last two nights again. I swear I was doing really well with this (and I wish I would have kept track of how long the streak was!!), but bad habits are hard to break and so easy to fall back into.
So, I'm back on the "nothing ate after eight" bandwagon (okay, it's my own little club and not so much an actual wagon…). Because of all the stuff going on at home lately, I've gotten off track. I don't want to do anything dramatic, but I need to refocus.
My partnership with Aveeno has me re-evaluating my goals. This week we're talking about goals that impact your body. So even though I sound like a broken record mp3 I want to be accountable and say it again.
Monica's 30 Day Goals:
1. No eating after 8pm. Close the kitchen when my bc alarm goes off.
2. Yoga once a week. Boom.
Question: Got any Monday Mini-Goals for the week? Share 'em!
Disclosure: Compensation was provided by AVEENO® via Glam Media.The opinions expressed herein are those of the author and are not indicative of the opinions or positions of AVEENO®
Run SMART Goals
Fill out this form to get the SMART Running Goals worksheet to your inbox!