Good morning! Today I had to cut my run short because I had an early call. I did just under 6 miles (stopped early to walk it in for a cool down).
This was just supposed to be a slow, steady run but I ended up doing a few speedy miles. The first few were "normal" – 3 miles out, very slightly uphill. The first mile back downhilly was 8:11?!
Then, I caught up with a guy in front of me. It was that really awkward thing where you basically run at the same pace. So, passing them would be hard (and you have to maintain that faster pace or you just look like an asshole) but staying slightly behind them is too slow.
Hmmm.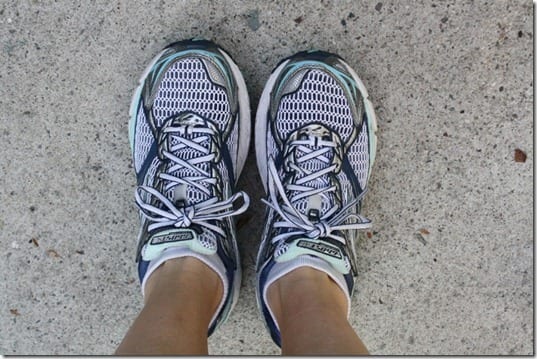 I realized I caught up to the guy so I must be going faster than him, but he sped up when he heard me closing in. I'm not very competitive with running so it just bugged me that I didn't know if I should speed up or slow down. I decided, "F this, I know he's just speeding up because he hears me…" So I passed him.
And it reminded me of something that happened at Big Sur I didn't tell you guys.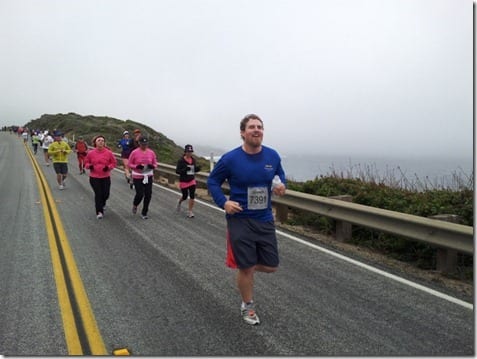 I stayed with Ben for 2.5 miles. We went out really slow = 14 minute miles. So, when I left him I was able to speed up right away. I passed a bunch of people and as I was passing a guy (while we were running UP A HILL) he told me, "Slow down…something something you need to pace…"
He totally thought I was a newbie and shouldn't be running past him! I'm not sure how I should take that whole interaction. At the time I just kept running  and tried to get in the zone (the hills were hard!).
The end.
After my run I made French Toast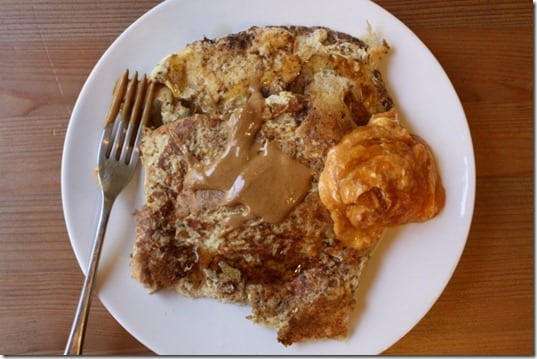 I have pumpkin to eat up so I mixed it with some yogurt, stevia, pp spice and heated it up for a bit.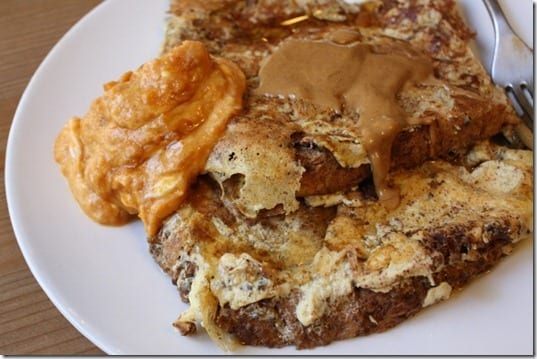 Question: Is it weird to eat pumpkin year 'round?
Run SMART Goals
Fill out this form to get the SMART Running Goals worksheet to your inbox!