Hello from Boston! This CA girl feels like she's jet-lagged and on the other side of the world. But, I am running off adrenaline and have a ton to share about today!
New Balance was very generous and is sponsoring our Reach the Beach team. Hence our name – Off Balance!
Our company contact organized a day of pre-race fun so we met in Boston for lunch and van decorating.
There were a bunch of different lunch bags and we chose based on names. I picked the Farmer's Market with Turkey.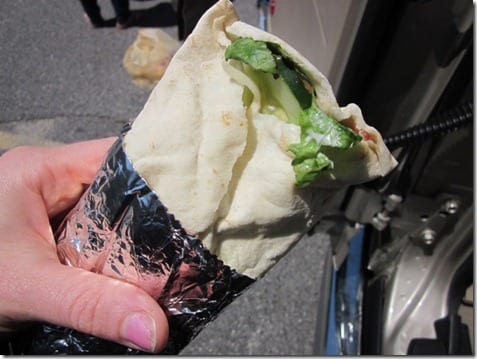 It was a wrap filled with turkey, cheese and a bunch of veggies – including edamame!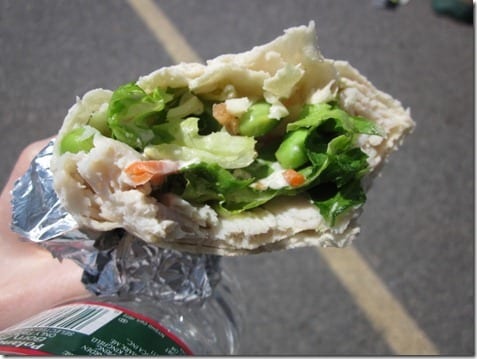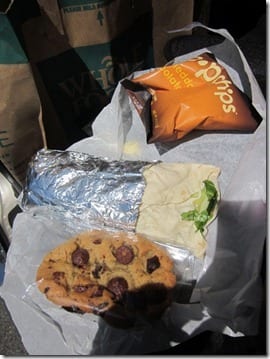 We're not done with the van decorating just yet. More to come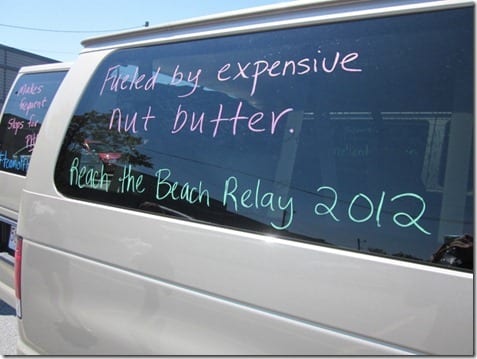 Then we piled into the van and headed to the New Balance factory.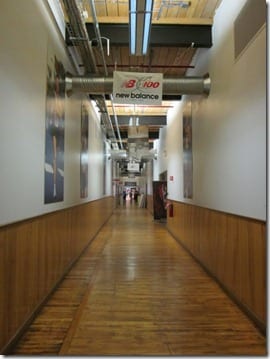 There is a camera crew following us around all weekend, so that's kinda fancy huh?!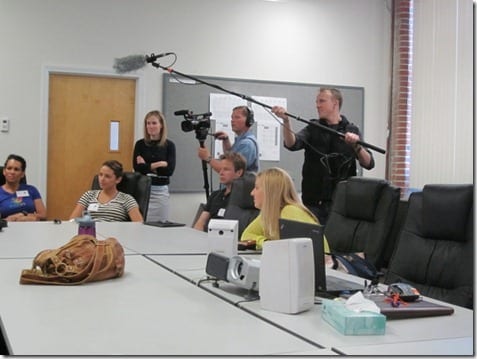 I grew up in a family where I was taught the importance of buying American. So, I really love that New Balance is the only athletic shoe manufactured in the US.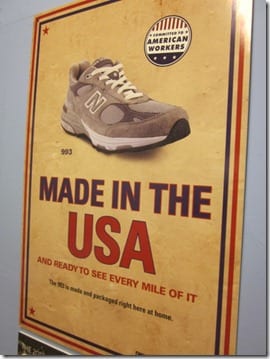 25% of their shoes are made in the US. That accounts for over 2000 jobs!
We got a tour of the manufacturing floor.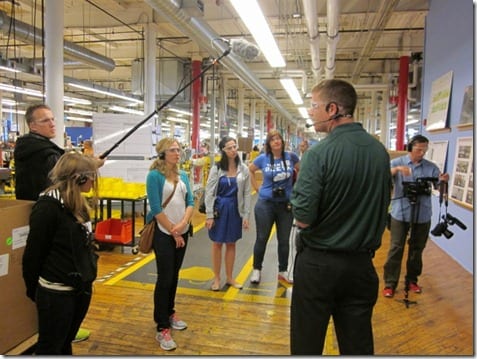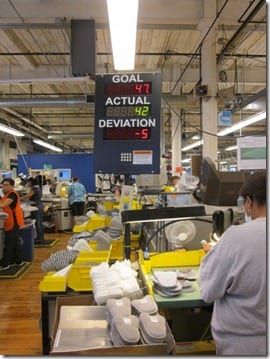 We saw how the shoes are made from cutting the leather uppers…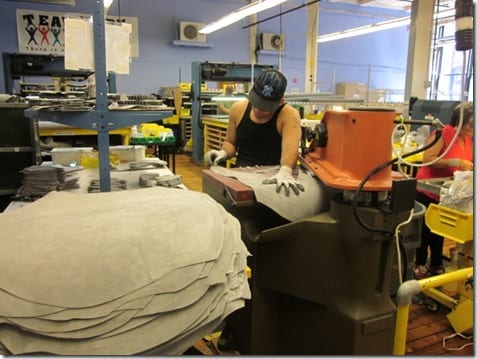 and getting the layers added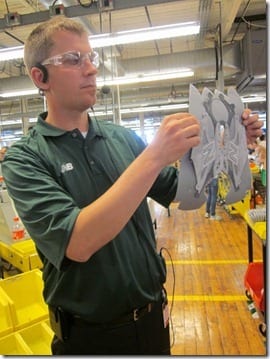 To getting sewn into shape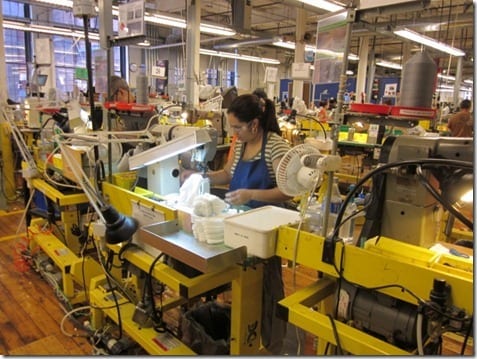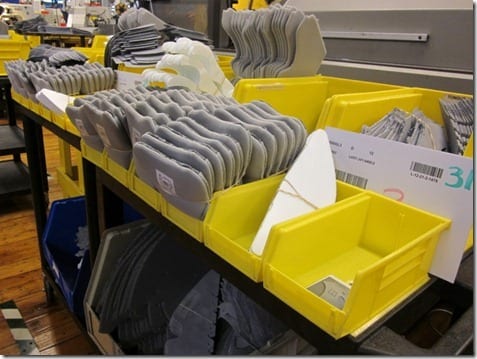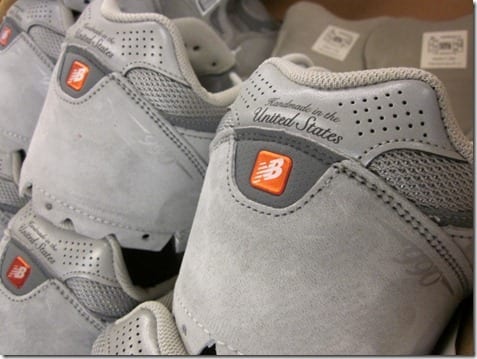 Then we headed to talk to their Biomechanics experts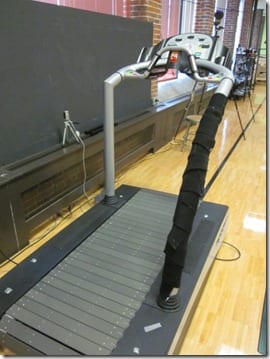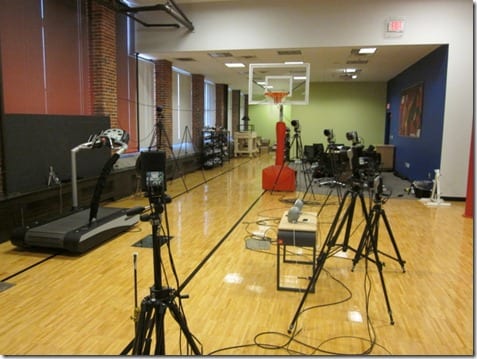 The group split up into 3 and we got a ton of great information on how they study biomechanics and shoes. (It's Sarah Fit!)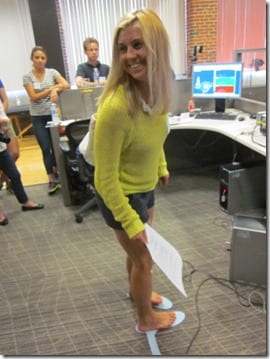 The Smash Lab tests things like how much cushion a certain foam has…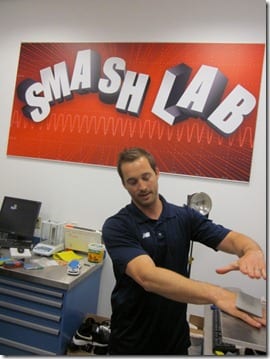 and how quickly a shoe wears.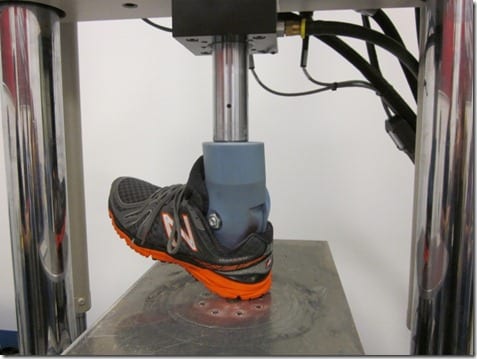 They lab had competitor shoes to test too. I think Theodora wishes this was a banana.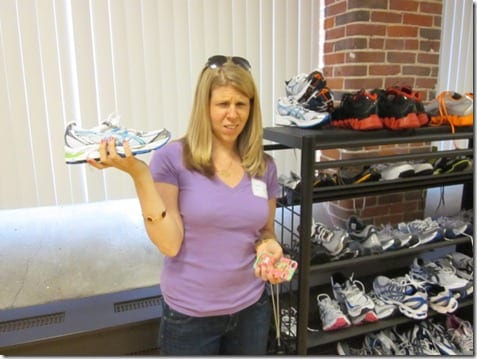 We all got the chance to run on a treadmill and watch our gait.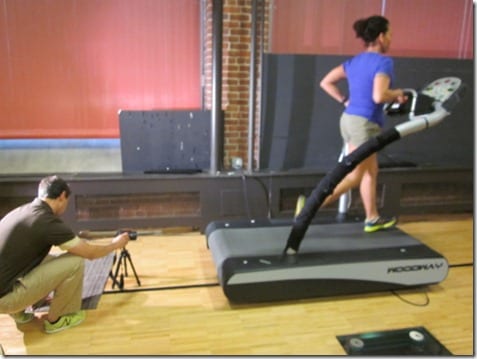 Mid-day snacks. That green cookie is pistachio…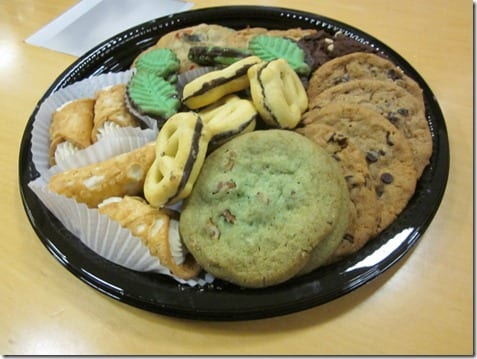 Jenny Simpson!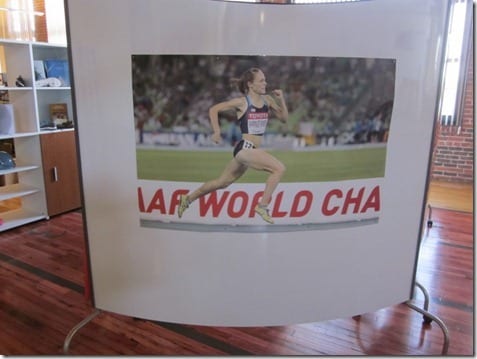 Shoes shoes shoes shoes shoes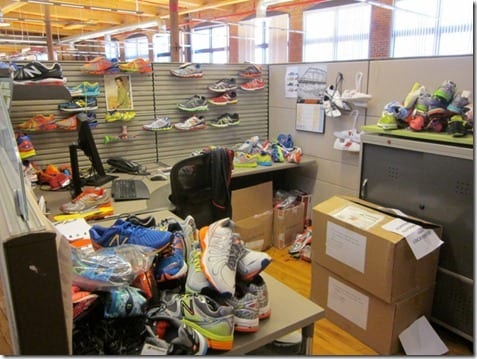 After the tour we headed to Watchusett (where the race begins). It was a drive that required snacks. Good and bad.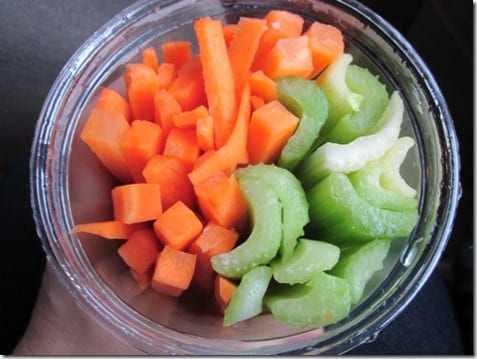 We just got back from a team dinner and photo shoot!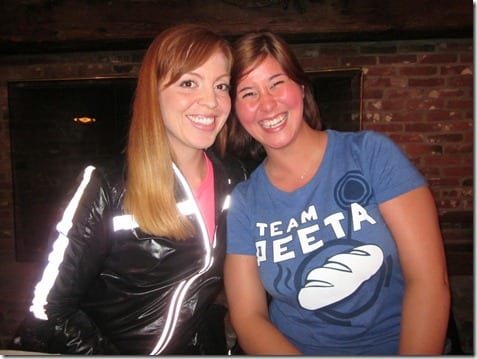 I'm dying of tired-ness (yes, that's a word). Good night!
Run SMART Goals
Fill out this form to get the SMART Running Goals worksheet to your inbox!