Happy Friday! I'm still getting used to working full time again and between that and training at the gym I have never been so happy to see FRIDAY!!! Plus there is some MAJOR cool stuff coming down with the blog/running and once I read through the contracts I will share all the details
Ben and I took a walk after work yesterday to hit up the store for cherries. Well, they weren't good so we passed.
But on the way home the elote man was out so we scored some corn on a stick! Where I grew up there are people who push a shopping cart with a big pot of corn for sale.
He puts the cooked corn on a stick and slathers it with mayo, butter, parmesan cheese and chili.
I skipped the mayo and got everything else. They're $1.50 each now, they used to be a dollar. Times are tough.
We had actually bought corn to go with dinner, but this was so much easier! Do you wish you had an elote man?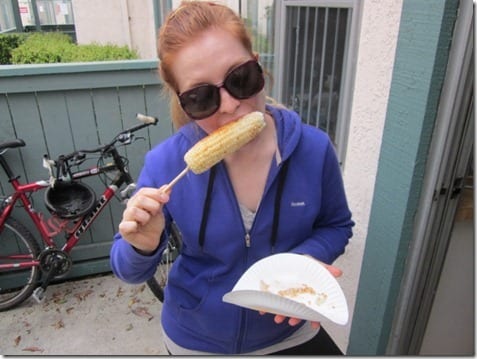 I found beef sliders on Manager's Special and bought them for Ben yesterday. Since I never buy beef Ben thought this was quite the special occasion and wanted me to take a picture of it…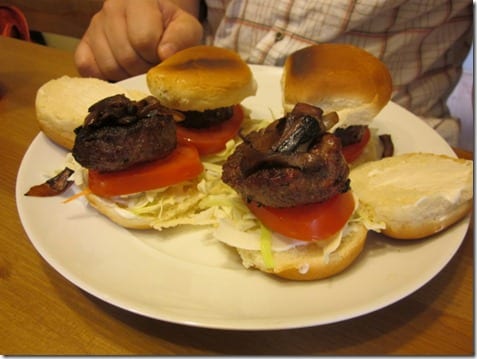 I needed chocolate after dinner.
This morning I did an easy 4 miler in the sprinkle-y rain. I was super hungry when I got back and made an oatmeal pancake.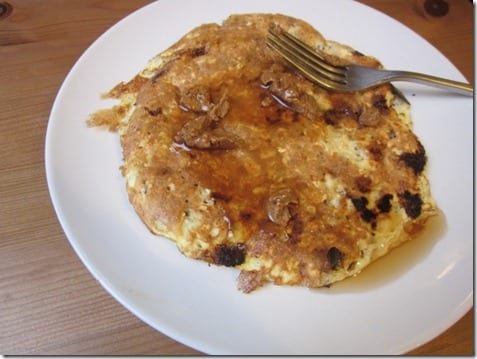 In a bowl: 1/3c oats, 1 egg, 1 egg white, scoop cottage cheese, baking soda, dash salt & stevia & chia seeds
Cook. Top with PB & Syrup. Eat.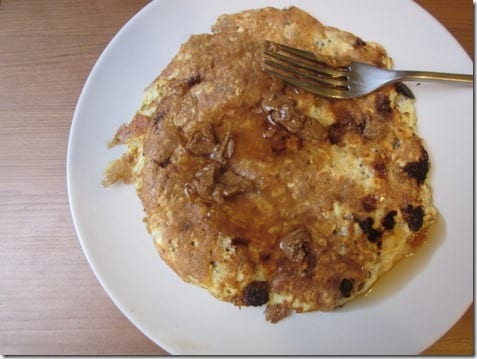 Fun Friday Fings:
The song of the relay was Call Me, Maybe and I still can't get it out of my head. Now, neither can you. (I wish we could talk politics here, but I keep my rants to myself and Ben. You're welcome.)
Maru is the best cat. It's science.
Elizabeth got us all light up rings to wear during our night leg of the relay. (Remember that part of the race where I freaked out.)
Anyways, it still lights up! This makes me happy. I'm going to wear my ring and sing Call Me Maybe all day long.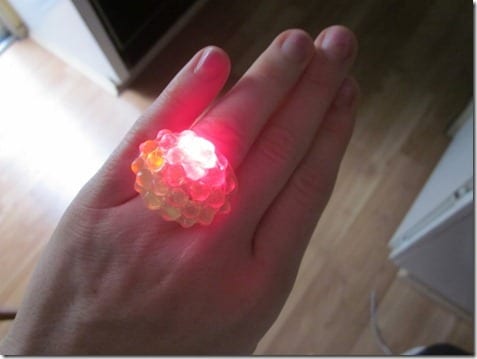 Question: What are you doing this weekend?!
Run SMART Goals
Fill out this form to get the SMART Running Goals worksheet to your inbox!