Let me start off this post by saying I believe there are two kinds of people in this world – people who like Rachael Ray's bubbly personality and people who would rather eat Vegas' hair ball than have to watch 30 minutes of her meals.
Why'd you have to bring me into this?
I actually really like her! I think she's super cute and shares realistic, easy recipes that I could actually make.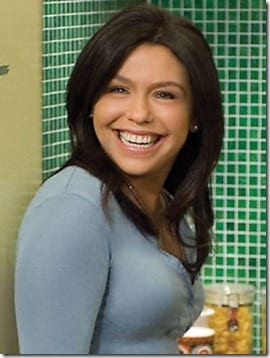 (image source)
But, she's a liar.
A recent article in Everyday with Rachael Ray was brought to my attention by Carissa of www.fit2flex.com :
Exhibit A:
(image source)
I disagreed with the article and was able to set Carissa straight (to the store for a whole melon).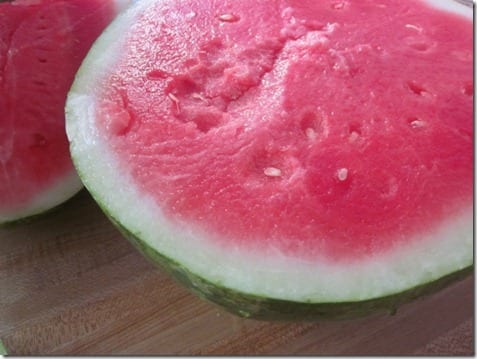 But, I wanted to share this proof: A whole watermelon is $4.99 at Costco right now. That's cheaper than 2 pears!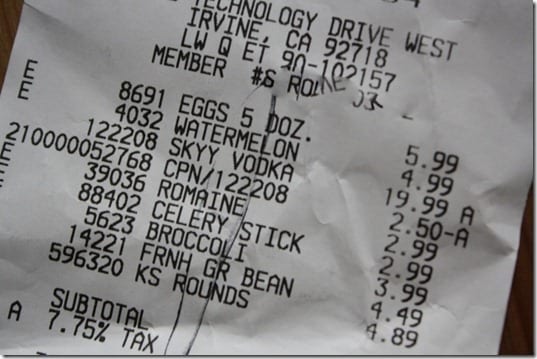 Said watermelon produced this much "pre-cut" product: (*Note: I ate 4 cups while cutting too.)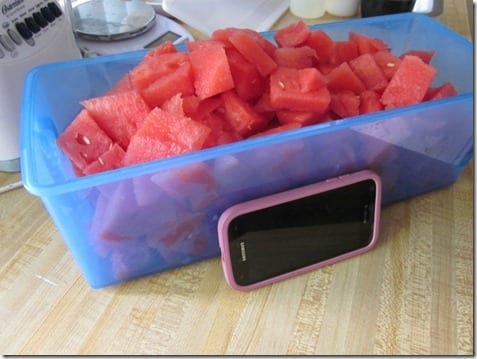 Moral of the story:
1. Don't believe everything you read in magazines – or blogs for that matter, which technically upsets the credibility of this entire post…
2. I need a name that rhymes so I can have a magazine too. And no, I don't want to write Harmonicas with Monica
3. I just realized I've eaten most of that container of watermelon so I might have to estimate 1 serving of watermelon costs $4.99 which means the pears are still cheaper!
You know how I LOVE my Cherries Jubliee Spirutein protein powder?
Well, my favorite is a three part protein that had soy and thought I should give the Whey version a whirl in the blender since I eat plenty o'soy in other forms.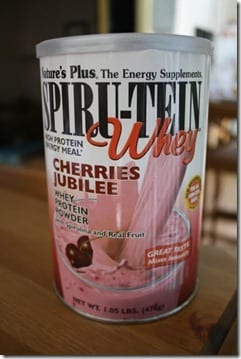 This version is fluffier and more airy than the other and tastes a little sweeter. I really like it, and will grow to love it I'm sure.
I've still been feeling abnormally tired and self diagnosed that I need more Red Bull iron so I included some beans with my usual lunch.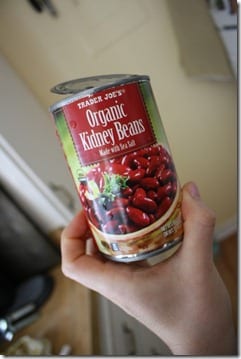 I used to eat beans everyday (read: a can of garbanzos in one fell swoop) and think my body misses it. I know my tongue does…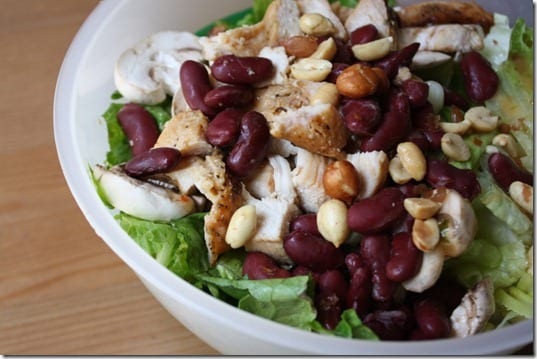 Snacks.
Winner of the Austin Marathon / Half Marathon Giveaway bib is:
Winners of the National Ice Cream Day giveaway.
Question: Do you have any idea how hard it is to read over 360 comments about delicious ice cream treats before dinner?!
Answer: No. No you don't.
Run SMART Goals
Fill out this form to get the SMART Running Goals worksheet to your inbox!