So yeah, I did it. I caved and made the 3 ingredient cookies Tina told me about. She actually texted me the recipe so it was impossible to ignore
But, I changed 2 out of the 3 ingredients so Ill say these were "inspired" by the OG 3 ingredient PB Cookie recipe.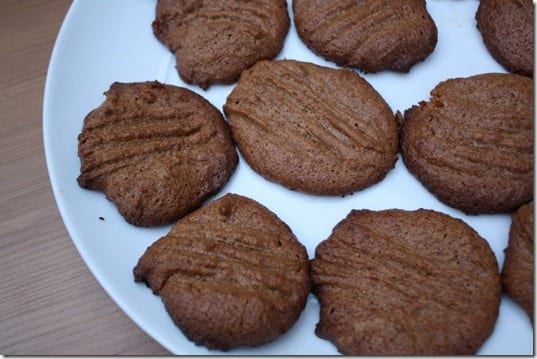 I used the Organic Coconut Palm Sugar* I got from Blogher Food this weekend. I also used almond butter instead of PB because I don't like to eat this AB straight up. No thanks.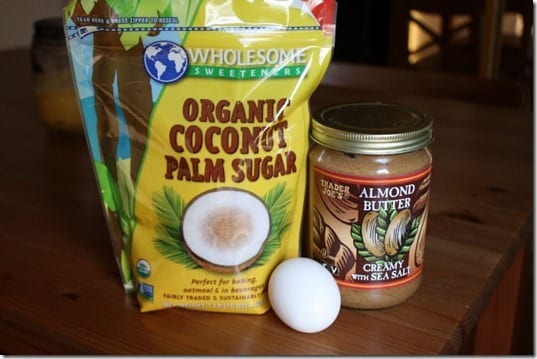 Ingredients: 1 cup coconut sugar, 1 cup Almond Butter, 1 egg
Mix. Drop big spoonfuls onto a baking sheet and press down with the back of a fork. Baked at 350 until done.
***I don't like coconut-y things and this coconut sugar does NOT taste like coconut at all. It's grainier than brown sugar and I think a little less sweet too. The nutrition stats are similar to brown sugar and it's compared to it on the package.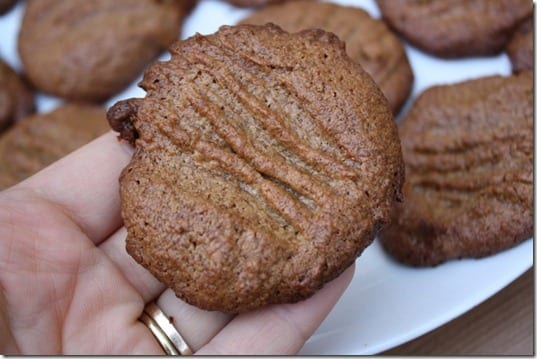 I had to pick up Ben from the airport last night around 11pm. He still went on his family's annual trip to Marco Island that I had to miss for work.
So by the time we got to sleep it was almost midnight. I didn't set my alarm this morning because I need some extra sleep, but my internal clock still woke me up at 5:30am today. Darn it.
Once again I was pressed for time (reoccurring theme this week) and just busted out 4 miles without any watch. I'm hoping to sign up for a local pool or something this week so I can finally start tri training!!
And I wore my new Brooks Running shoes! I recently was brought on as a Brooks Running Ambassador and unfortunately had to decline a big fancy trip to New York (with Meghann and Janae) because I have another trip to the big apple coming up soon.
Anyways, part of my partnership means Brooks gear. I train for marys in Brooks Ghost so I'm super excited to try their latest edition!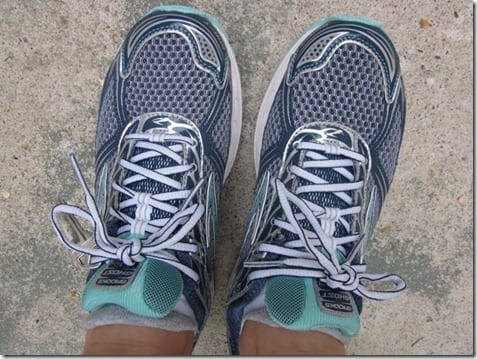 My little brother is being promoted from 5th grade today (they don't call it a graduation)!!! So, after a super quick shower I grabbed the overnight oats I made last night and headed to my mom's.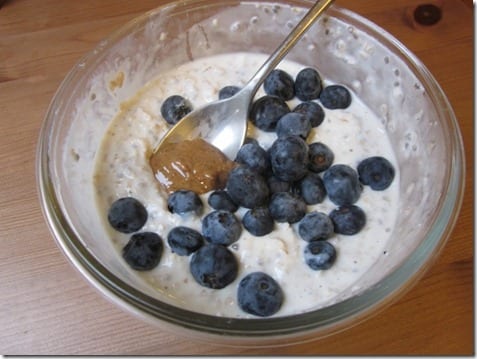 Thick. Just like Ben likes it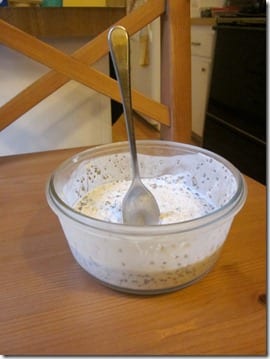 Last night I combined: 1/3 cup Coach's oats, 1/3 cup almond milk, 1 container TJ's vanilla greek yogurt and 1 tsp chia seeds.
This morning I added: 1 packet stevia, 1 Tb almond butter and bloobs.
If you watched my Subaru video you know I got in an accident while eating oatmeal before.
Well, I'll never learn.
The drive brought back old memories of my killer commute. I don't miss the drive, but I do miss listening to NPR for an hour.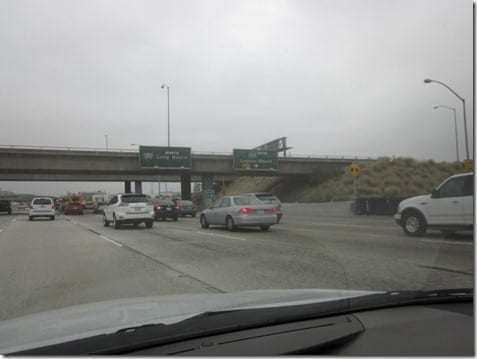 Okay, I've got to get some work done then I'm headed to his ceremony!
Question: Do you have a long commute? Tell me about it.
Run SMART Goals
Fill out this form to get the SMART Running Goals worksheet to your inbox!