Have I told you I have a friend named Tina who also has a blog?! It's called Carrots N' Cake and you should really look it up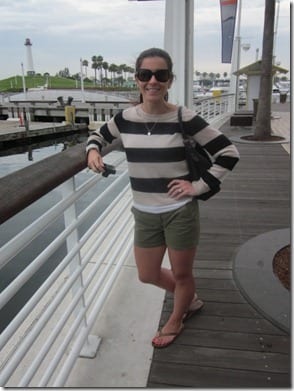 Anyway, she's super into Crossfit and is in California for the Crossfit Games.
Tina is staying in Long Beach and I offered to show her around.
I don't know if you realize this, but I am the unofficial ambassador of Long Beach after Snoop Dogg. I'm basically Snoop's right hand woman.
(source)
I take this LB Ambassadorship very seriously and made sure to show her the highlights of the LBC.  I actually sang Summertime in the LBC to start the show. I think after she got over the embarrassment she had a good time?
Tina is staying in a hotel very close to the start of the Long Beach Marathon! It was weird to be here since I am currently contemplating running the Half vs. the Full and can't decide!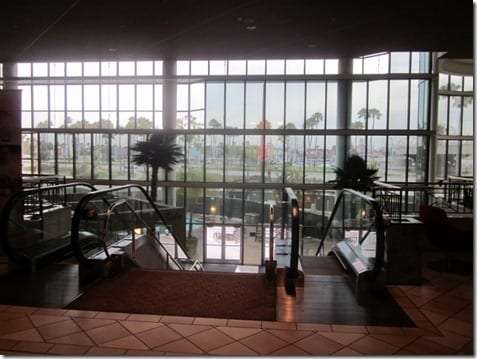 Our first tour stop was, um, interesting…
This is where I poop pee before the race:
Seriously though.
I scooped her up from her hotel and we walked around Shoreline Village.
This is actually part of the LB course! Specifically, it's the beginning when you still feel good and think you're going to PR. But that's neither here nor there.
Long Beach and I go way back. I spent most of my free time here in college because of some guy I used to know.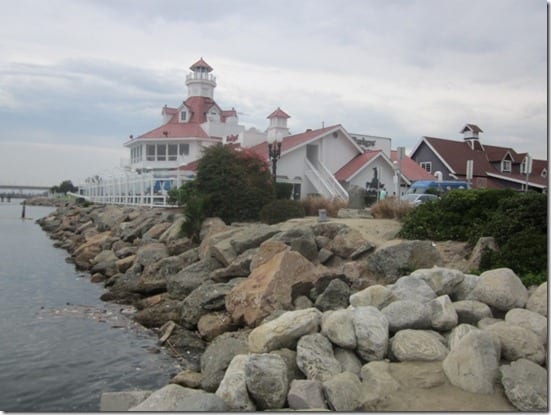 Then, after college I moved here for a year. I ran this path all the time. Miss it.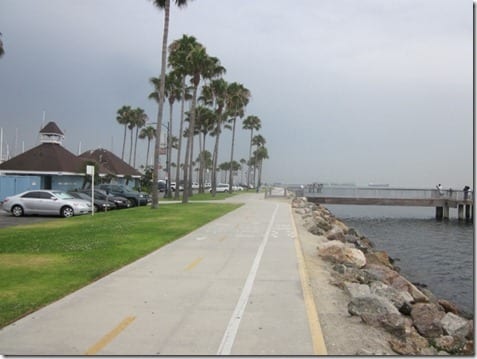 Anyways, my Long Beach tour is 99% me talking about where I ran and peed.
But there's also the Queen Mary.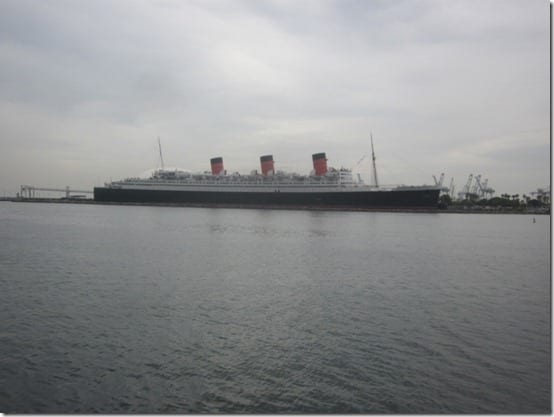 And we saw some great north American cats in the wild!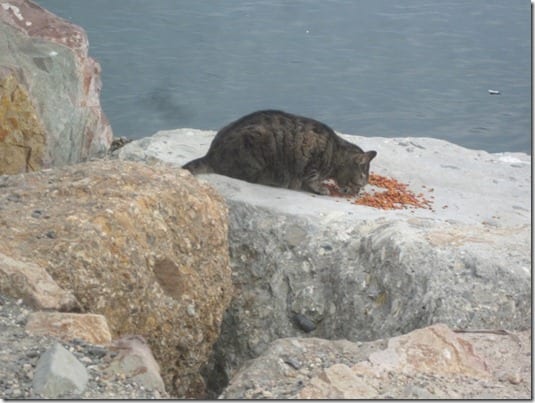 Apparently they don't have these in Boston and Tina was impressed!
The highlight (or lowlight, really) of the tour is my reenactment of my great fall of '09.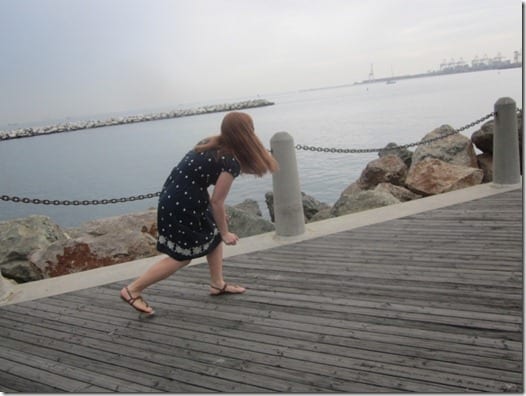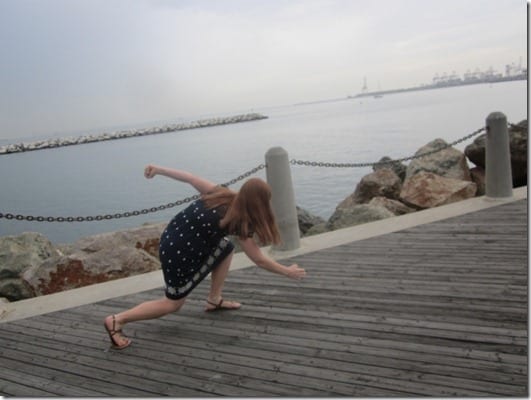 After that we needed a drink
and food!
We had a drink at the Yardhouse, but the wait was ridic for dinner so we left.
We ended up at the Mexican place next store.
I ordered the combo plate with a fish taco and chili relleno. Hit the spot.
Finally it was time to call it a night.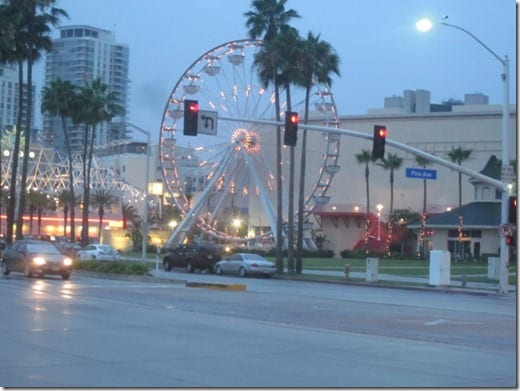 But I am available for hire through the summer. Long Beeeeeach!
Run SMART Goals
Fill out this form to get the SMART Running Goals worksheet to your inbox!