Yesterday I made Ben's bday cake, but I didn't realize I don't have two round cake pans. I was set on making a layer cake so I had to use my spring form pan and make one at a time. Well, I put a lot more in the first layer and they were very different sizes like my boobs.
But, I saved it with extra frosting and shredded coconut.
I made a white cake from a mix but swapped out:
coconut milk for water

coconut oil for oil

eggs for coconut milk colored eggs
Then, I put shredded coconut on top and those TJ's honey almond slivers on the sides.
Ben's crazy for in the coconut and he loved it!
And we tried this new amazing ice cream. There are huge gingerbread-y cookies in it.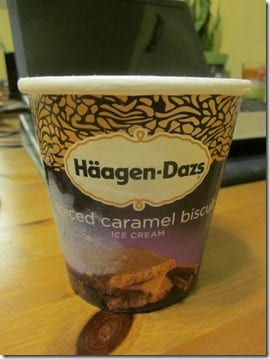 Okay, now I must share our dinner at the Blue Bayou.
I called for reservations earlier in the day, but they were already booked. #Fail
Ben and I have wanted to eat here for a very long time, but have never had the special occasion to justify such an expensive meal at Disneyland. Luckily, Ben's parents gave us some money to celebrate his bday and we were determined to get in. We tried to walk in and were told to come back in 30 minutes to check and see if they had any openings.
So we went on Splash Mountain
Then, we went back and it looked like we were out of luck but I told them it was Ben's birthday and we were in! Well, after a 35 minute wait.
Why are those people speed walking in the background?
The Blue Bayou is a restaurant inside Disneyland's Pirate's of the Caribbean ride. It's set up to feel like you are eating at night outside on the bayou and it's very dark. The boats from Pirates of the Caribbean pass in the distance, but we had the farthest table from that action and didn't see any.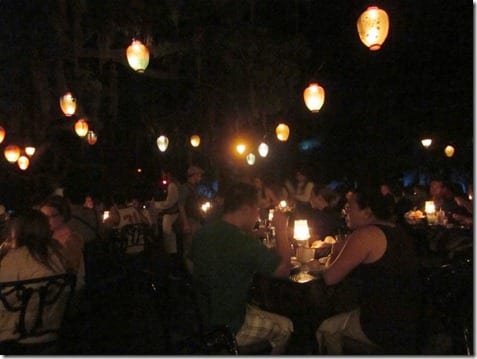 So romantical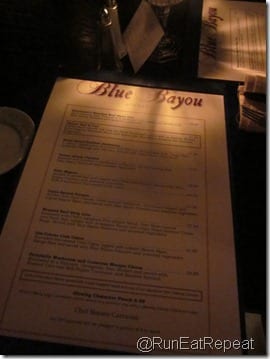 Luckily, we checked out the menu while we waited so here are some pics of the menu you can actually make out…
We started with ice tea for me and a mint julep for Ben.
Unfortunately, they don't serve alcohol in Disneyland (but they do in CA adventure).
Fortunately I accidentally confused the water and vodka earlier in the day and had my own refreshment.
Okay, back to dinner: We started with rolls. They are nothing special, but I was hungry and had half of one.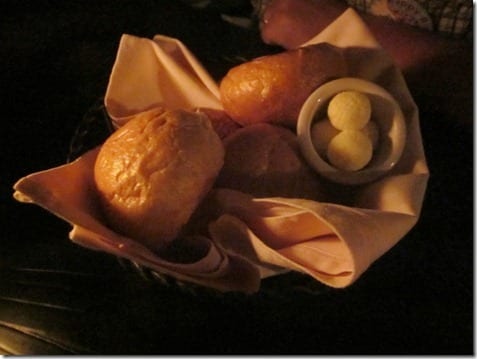 I tried to get a picture without the flash, but it was not going to work. So excuse these pictures, I couldn't get a decent one and had to turn on the flash…
Ben ordered the surf and turf
I ordered the salmon with the goat cheese stuffing on the side (hence the cat barf in the lower right corner) because it's not always my thing.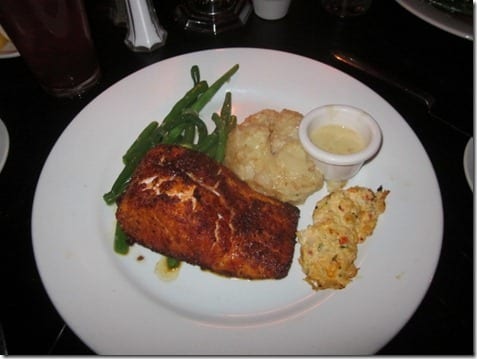 Outside of that gross reference the food was DELCIOUS! I wasn't expecting much because it's a restaurant inside Disneyland – you go for the mouse not the salmon, ya know?
Ben and I both were pleasantly surprised with our main dishes. My salmon was good (only the slightest bit overcooked, but that's normal around here). The green beans were a bit buttery, but delicious and the potatoes were delightful. I loved all of it.
And our waitress brought Ben a chocolate mousse with a candle in it for his birthday!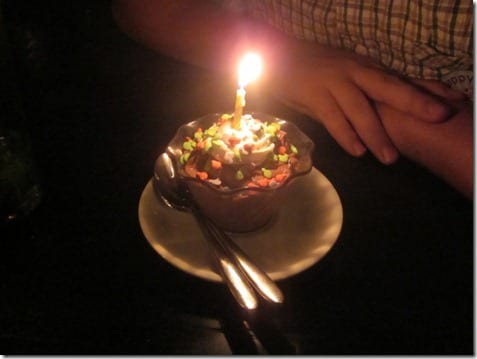 Overall: It was a great experience and delicious food. But, I think it's more of a one time thing. The food was good, but expensive for what it was. You pay for the ambience. Last night was worth it, but I probably wouldn't go again unless it was for lunch because I want to try that Monte Cristo sandwich my BFF posted a pic of on Facebook 
Feel free to share your Blue Bayou experience in the comments.
After dinner we headed to California Adventure and went on the Tower of Terror.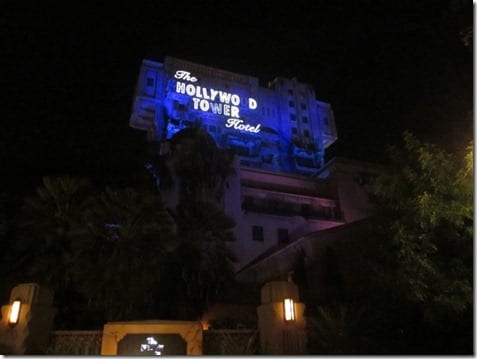 Had.A.Blast.
Long Run Report: This morning I woke up and did NOT want to run 18 miles. I stalled and put up a quick blog post. I checked in on Ben and told him I didn't want to run. He said I didn't have to
But, I kinda do. Darn marathon.
So, I told myself I could do 16 miles and it would be enough and I could go as slow as I wanted. In the end I wanted to quit early but made myself do the full 18. Done. I'm just over summer loving running.
Post run I stopped at Costco for a watermelon. Then, I ate it.
I have a super fun spa day with my mom tomorrow so I'm going to try and catch up on email and other housekeeping things today. I'll see ya later
Question: Have you ever baked a cake? A layer cake? A wedding cake?
Run SMART Goals
Fill out this form to get the SMART Running Goals worksheet to your inbox!