Hello
Run: This morning I reluctantly laced up my shoes for a speed session of sorts. I randomly decided to do 2 800s, 2 1 mile repeats and 2 800s. My 800 and mile times are way too close so I don't think I'm giving myself enough rest in between?
The main thing is I did it even though it's not my favorite. Go Me!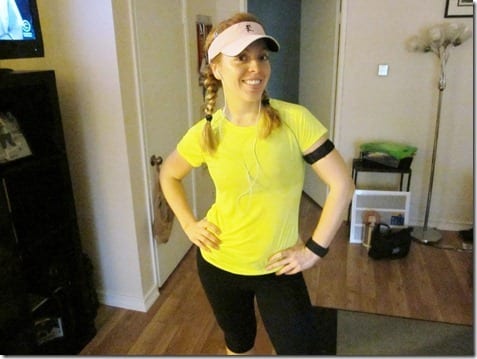 Just the Tip Tuesday: I drained a few cups of the beans from yesterday's soup and froze them to eat in burritos or as a side dish later.
I have another appointment with Jill from Healthful Elements today (she's the holistic nutrition coach that's helping me with my thyroid). She asked me to do a candida test this morning where I spit in a clear glass of water.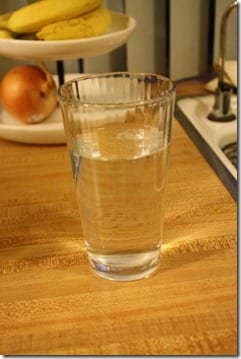 It's all a little hippie dippie for me, but I'm keeping an open mind.
Jill has been really great with email support and we had an interesting convo last week about meals versus grazing. She shared this snippet from Dr. John Douillard and I found it very interesting:
Eat THREE – not six – meals, which gives the intestinal tract time in between meals to rest and heal. If you have erratic eating habits, such as "grazing all day,"  the digestive fire is always on and soon the incessant digestive process begins to irritate the intestinal wall.

In the old days a farmer could spend hours in the fields with no problem. Imagine if they had to come into the house every 2-3 hours for a snack!  This kind of blood sugar instability is a modern day imbalance.

Six meals a day is a medicinal diet for treating the symptoms of severe hypoglycemia. It was never intended to be a way of life. Nowhere else in the world have humans eaten constantly until this vain American experiment. We are told that eating six meals a day will help us lose weight by keeping the metabolism high and revved up and that it won't let the body store fat.

We are not meant to have our metabolism revved up all day. It depletes and exhausts the adrenals (which ultimately causes fat storage) and never gives the digestion a rest.
While we won't store fat eating every 2-3 hours, we also will never burn any stored fat. Cancer causing toxins are stored in our fat cells and the fat needs a reason to burn. (More info  below).
With blood sugars artificially propped up from constant feeding, the ability to make energy last is replaced with fragile energy, constant hunger, mood instability and extreme cravings if a meal or snack is missed.
Again, I'm keeping an open mind and this is the exact opposite of what I've read/learned in the past about how to 'keep your metabolism revved with small meals all day'.
I want to read more about this view on meals and find some studies on the 'exhausts the adrenals' part of it.
One meal, or mini-meal as the case maybe, will not kill you so I don't freak out when I read that xyz has been found to cause toe cancer in rats. But it's important to stay informed from legit sources and not just what other random strangers do on the internet. So do your own research, sow your own fields and then make decisions.
Question: Thoughts on meals versus grazing versus finding another term for grazing that doesn't sound like we're cows?
I'm undecided, but I found this statement particularly interesting: "Nowhere else in the world have humans eaten constantly until this vain American experiment."
But, I think I read in Born To Run that the Tarahuamara Indians ate small meals so that they could take off running at any time? And their method dates back a very long time. I guess different strokes for different folks…
Run SMART Goals
Fill out this form to get the SMART Running Goals worksheet to your inbox!