Hello from the sky (again)! These cross country trips are kinda rough when you're just staying for a weekend. But, I had a complete blast! I'm tired with a big smile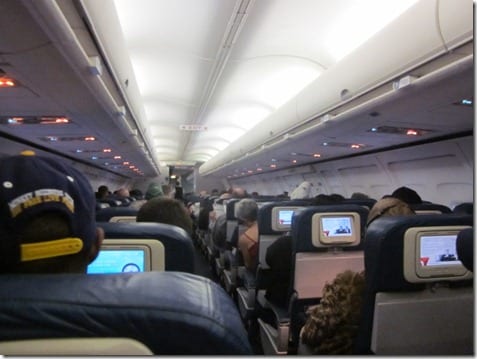 After breakfast Kristin, Matt, Kylie and I took a walk in the woods. It's like wine in the woods, but not as fun. And sober (in case that wasn't obvious).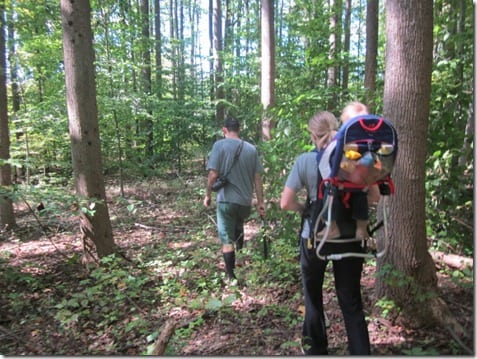 Trains that transport coal use these tracks and we saw a couple of pieces that had jumped ship.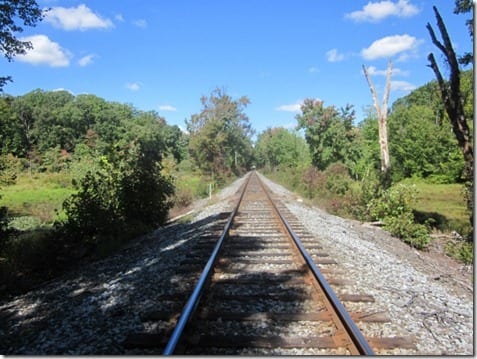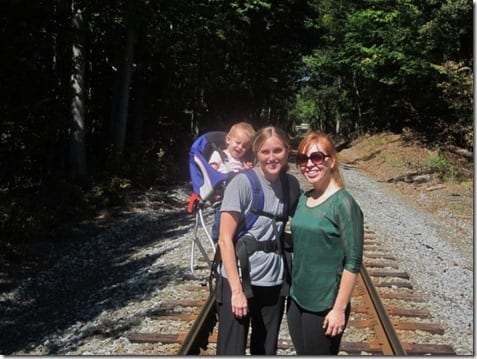 After our walk I showered and packed up my stuff. I received a ton of great swag from Fitbloggin, but unfortunately couldn't take most of it with me. I gave Kristin my loot and told her to take the aminos before her workouts. Hopefully it makes her runs easier and she rocks her upcoming race!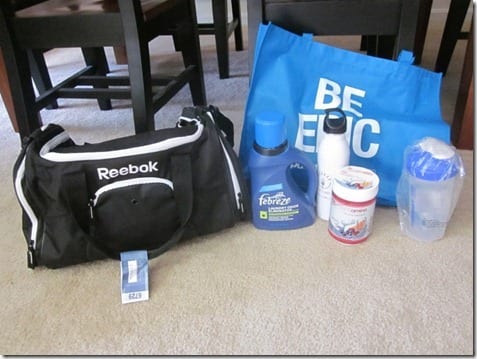 She put out an entire salad bar for lunch…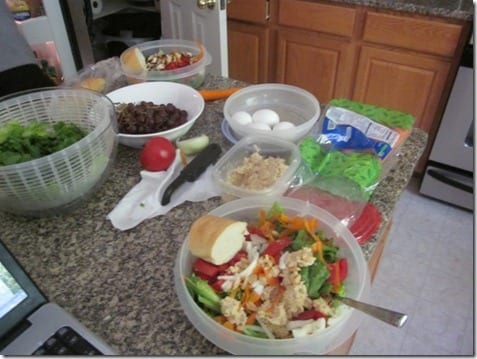 My bowl with Willow in the background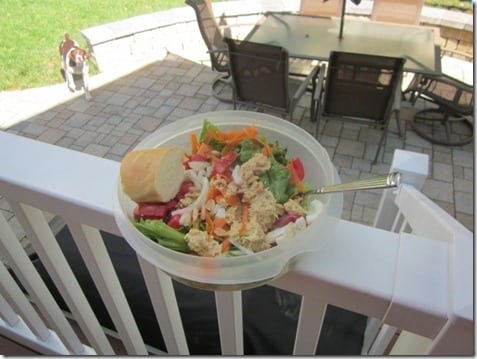 Then, it was time for me to say good bye
I don't know if I've ever told you guys this but I am horrible with goodbyes. I can't handle them and get overly sad for some reason? I am not an emotional girl AT ALL, but when ever I am leaving home or leaving from a trip I get super sad.
It was so so great to see Kristin and Matt and finally meet Kylie! Last year when I visited she was still on the inside! You can read about last year's trip to Fitbloggin and visit to K & M here.
See ya later Merry-land!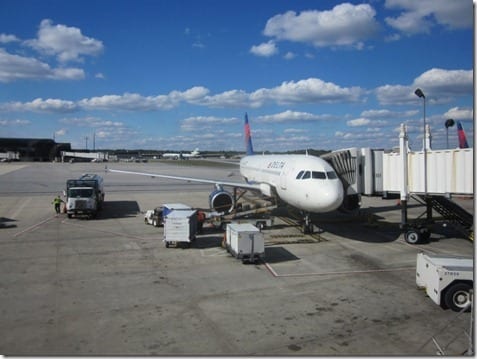 Kristin hooked me up with snacks for the plane and I had the apple and yogurt on my first flight.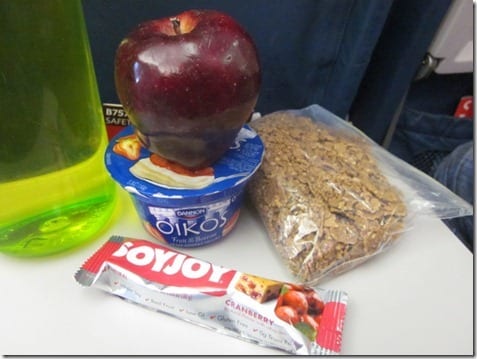 My flight from Atlanta to Orange County was 4 hours so I grabbed a salad for dinner. I wanted to get some Chinese food – like stir fried veggies and chicken, but there was a super long line and I didn't have time. I bet that craving is going to stick around until I get some.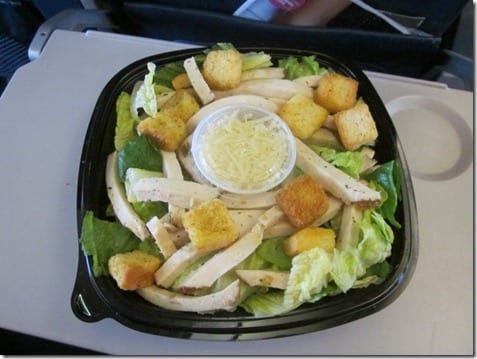 I'm on a Delta flight so I'm hoping they come around with Biscoff cookies soon!
Question: What is your favorite snack to eat while traveling?
I don't know how I stay strong around the smell of Wetzel's Pretzels in the airport! I always want one!
Run SMART Goals
Fill out this form to get the SMART Running Goals worksheet to your inbox!